I have five USGI mags up for offer, all are in good or better used condition and are fully functional, no dents, and minor finish wear.
1: HR-R marked, gray park, some minor rust stains on the upper right of body that can't be seen while seated
3: BRW S-1 mags, all in excelent condition, minor finish wear with good dark finish, only wear marks present are where it came into contact with the stock on insertion/ removal.
1: OM marked mag, in great condition, again only minor wear evident from insertion/removal.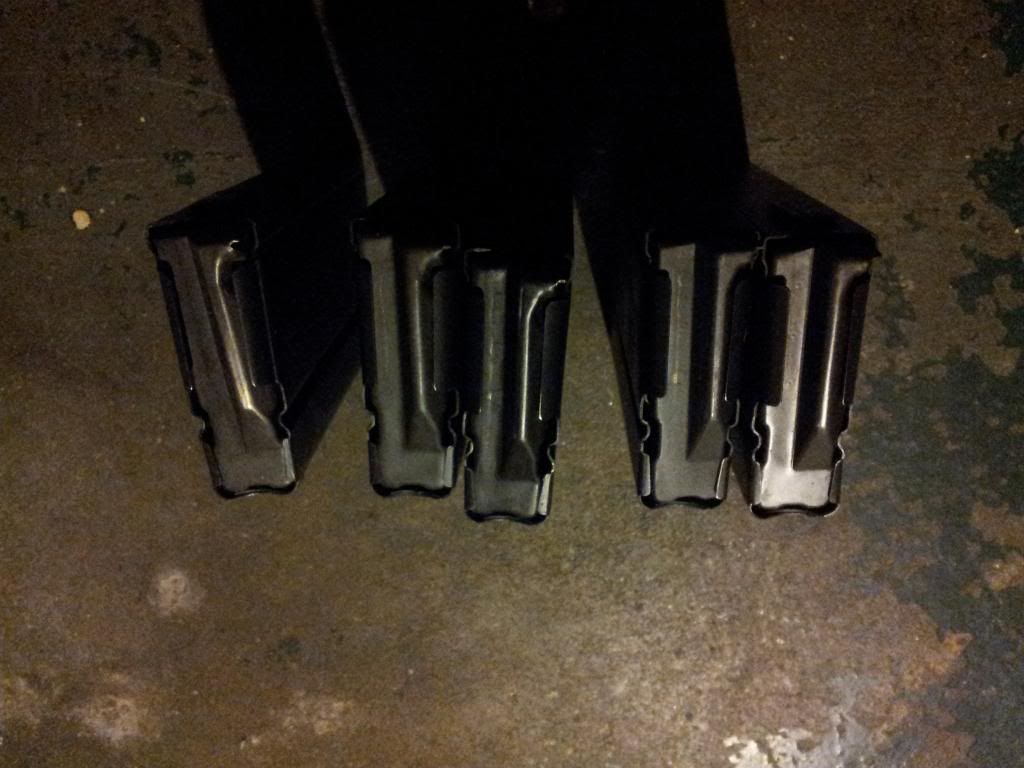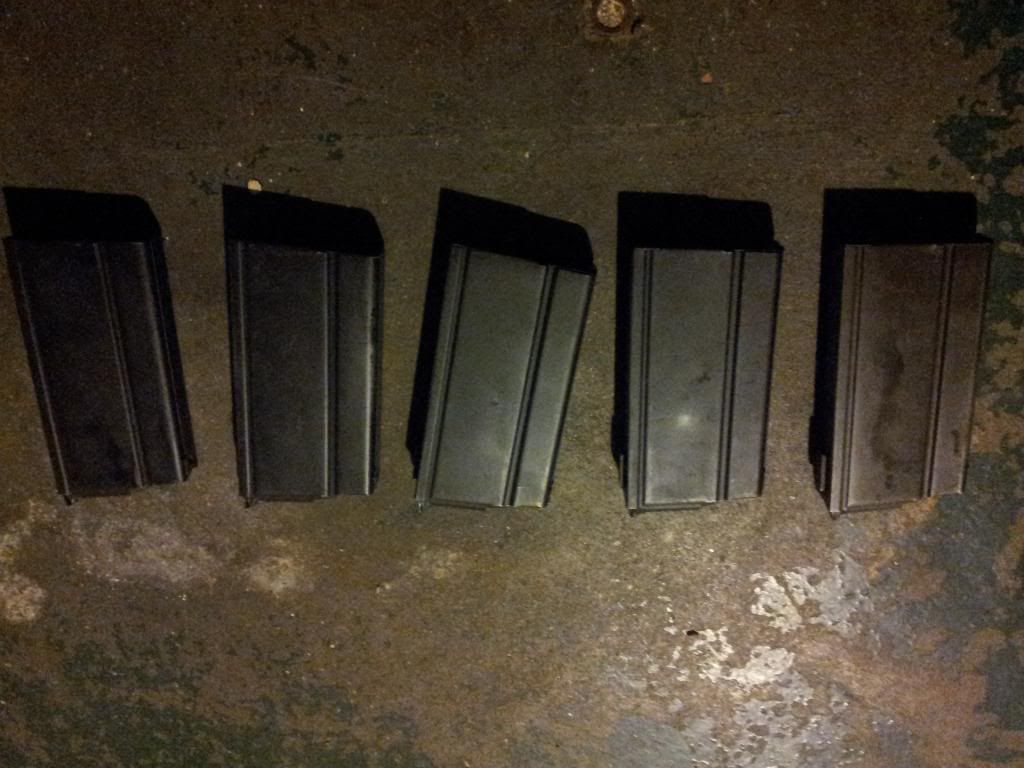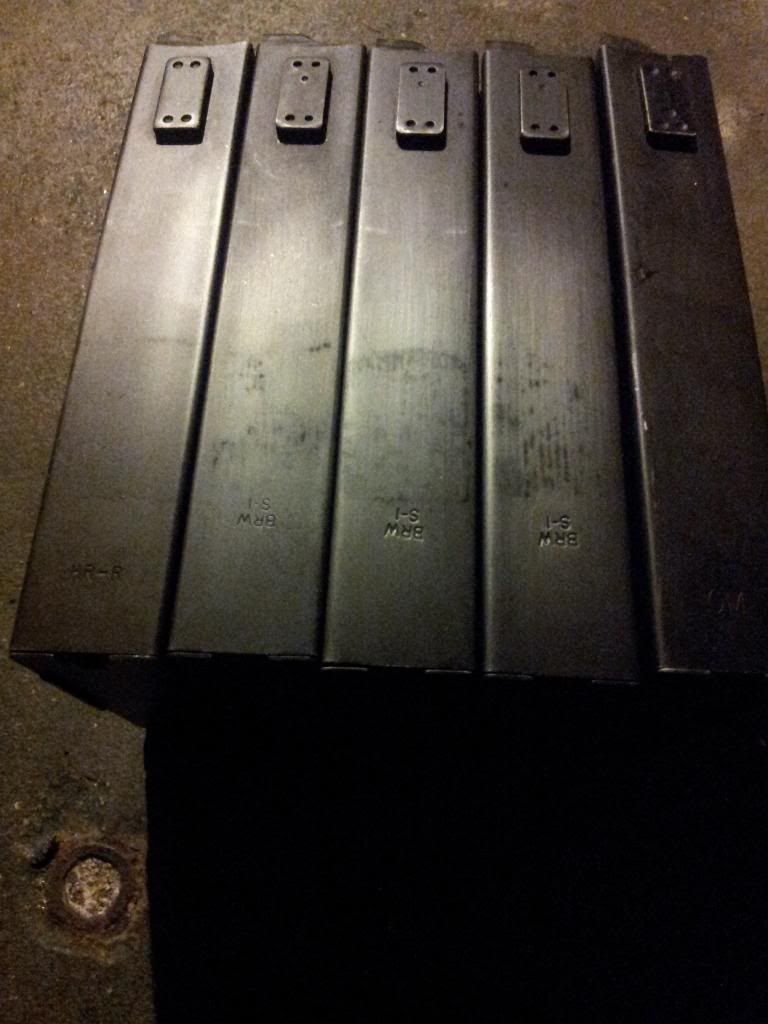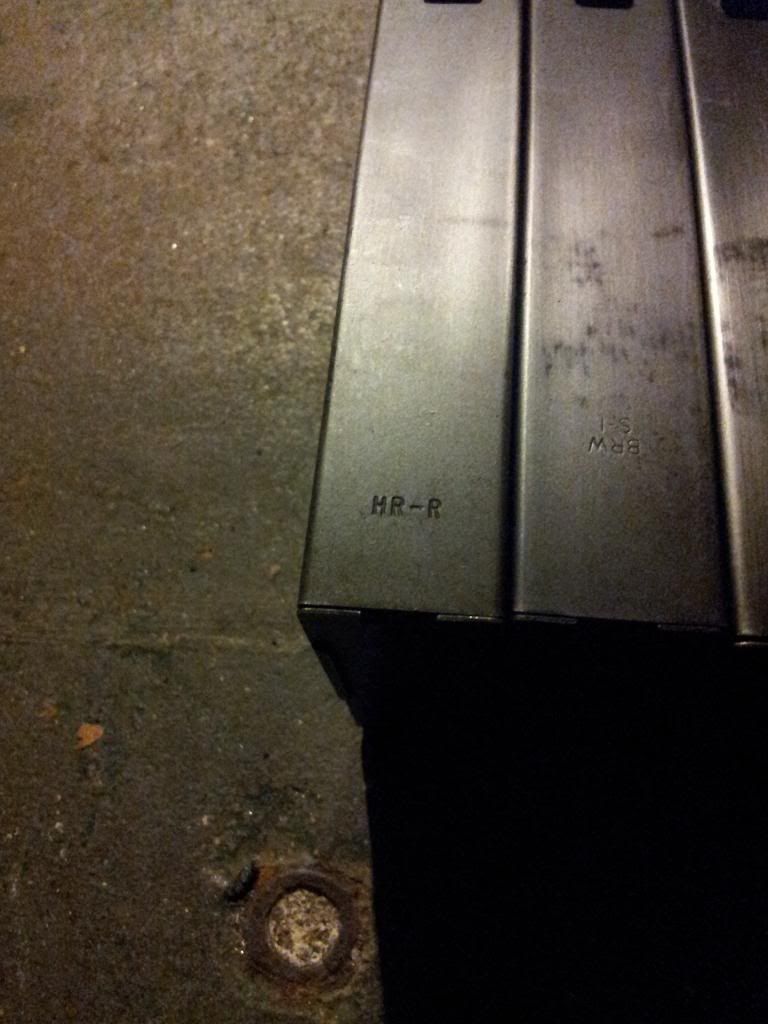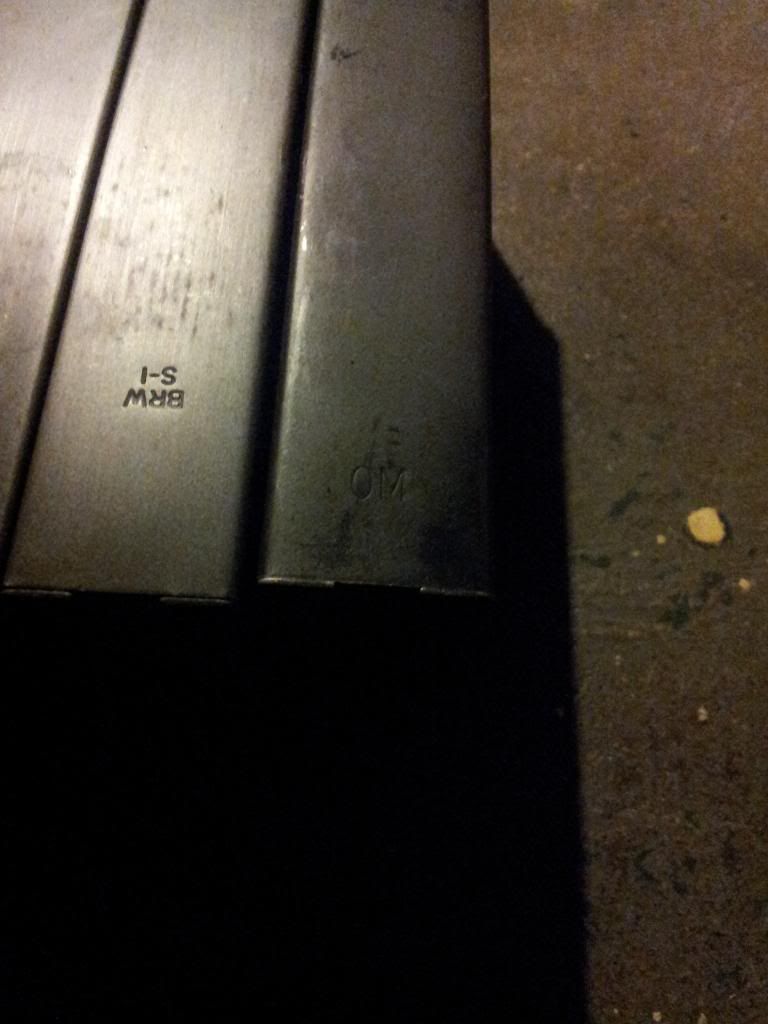 Back on the market
$35 a or all five for $160 shipped