Smith Enterprise M14 on a Smith Enterprise NM receiver, serial number 001705, made in approximately 1985. (see info added 1/23 below the pictures)
The rifle is built with all USGI parts:
Barrel – HR 7790190 8 62 AF
OP rod – TRW
Bolt – HRT (number 3265 lightly engraved on top surface, see pictures)
Trigger housing – Winchester
Hammer – HR-M
Safety – SA 11
Windage knob - HRA=W
Elevation knob – WME (Metric)
Magazine - BRW S-I
The rifle is in excellent condition and does not appear to have been shot much. The throat erosion gauges 0.0 (zero).
$2,050 plus actual shipping and insurance, payment by USPS money orders, must ship to FFL.
Let me know if you have any questions.
CA Option – For those of you in California, I will be happy to change out the flash hider for an SA, Inc. CA muzzle brake and substitute a 10 round magazine for the 20 round magazine (as shown in the album).
Thanks,
Cass
In addition to the 6 pictures beow, 32 additional pictures are available on the album link shown. Please look at all the pictures:
http://s250.photobucket.com/albums/gg277/mjcdmc/Smith Enterprise M14 NM 001705/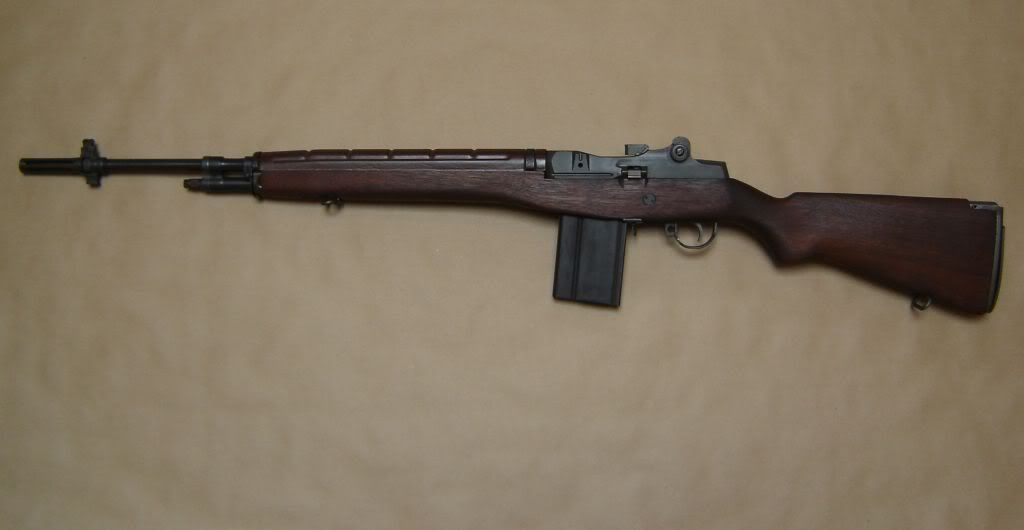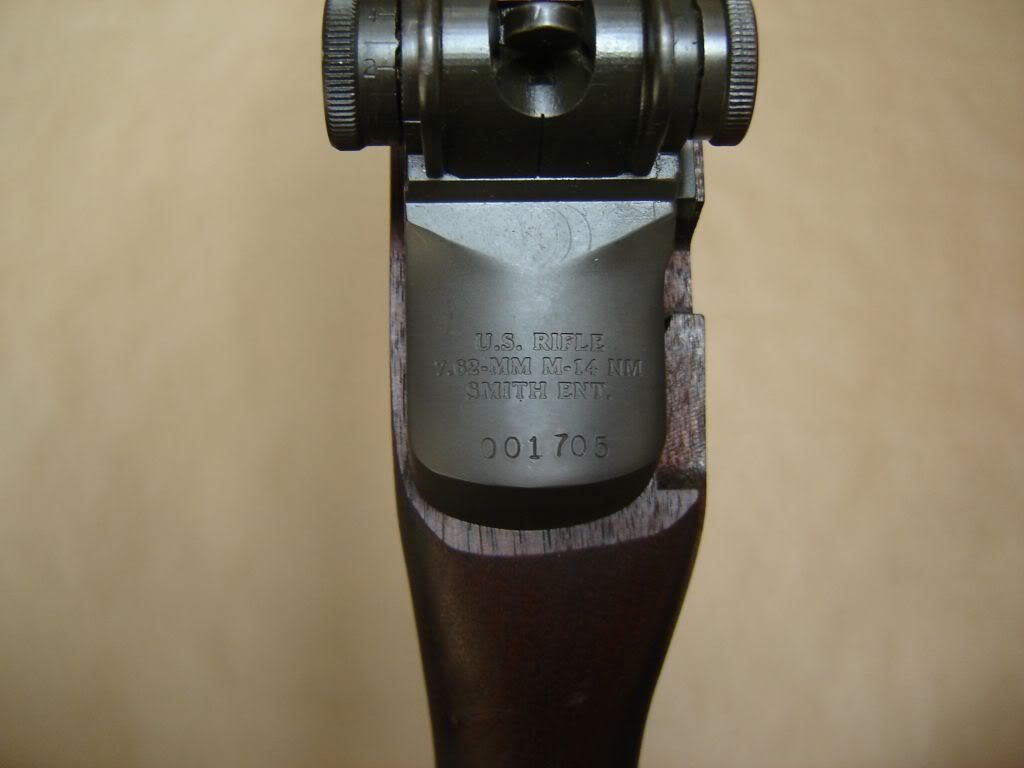 The light spots on the rail in the above pic are grease. See the other close-up photos in the album.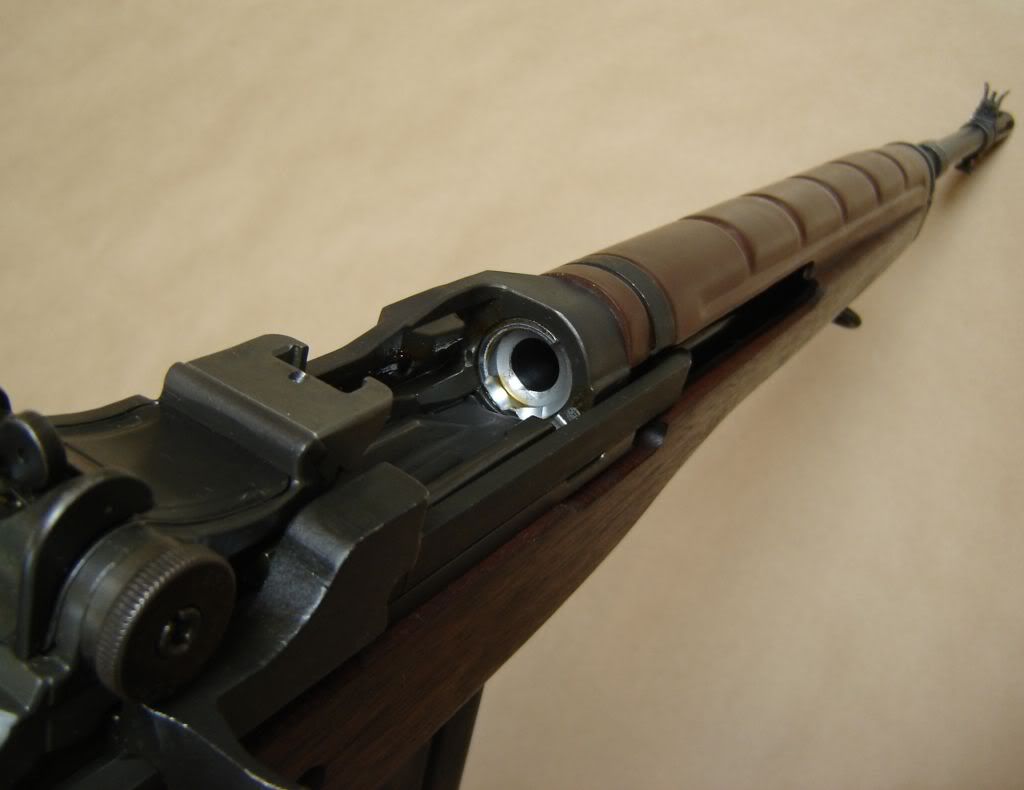 Added Info 1/23:
I've had a few questions and wanted to share the answers here.
I listed 1985 as the manufacture date but that is approximate. Ron Smith was not able to tell me the exact dates because the records were not accessible, and I have read other dates ranging from about 1984 to 1988. It was definitely in the 1980's.
The receiver is the Smith Enterprise investment cast receiver not the billet machined ("forged") receiver. The billet machined receivers were marked FORGED on the rear of the op rod rail. Different's book described the Smith Enterprise receivers as: "In the opinion of M14 gunsmith Ted Brown, this particular lot of pre-'94 ban receivers were the best investment cast M14 receivers ever made and the billet machined receivers were the best ever."
In the last picture above, the brown color on the bottom of the barrel breech is dried grease. I didn't notice it before the pictures, but have cleaned it off now.
Thanks,
Cass