I have an M1 Garand scout mount made by Amega Ranges and a Swiss K31 scope mount I would like to part with.
The Garand scout mount was bought by me here on this forum a while back and I have since decided to go in a different direction and never used it. It has some signs of use where the scope rings mount to the rail and a couple of specks on the right side as mounted. These are visible in the picture below. The lower mounting bracket has been slightly modified to clear the op rod by the previous owner. I understand this is a common practice when installing one of these. Comes with all mounting hardware and parts.
The K31 scope mount is a permanent mount which requires drilling and tapping of the receiver. I never used this and have since sold my "shooter" K31. I bought it from Brownells last year and it's just collecting dust. Brand new, never mounted. Includes all hardware and instructions.
M1 scout mount $80 shipped
**SOLD**
K31 scope mount $35 shipped
NOW $25 shipped
SOLD
PICS:
M1 mount: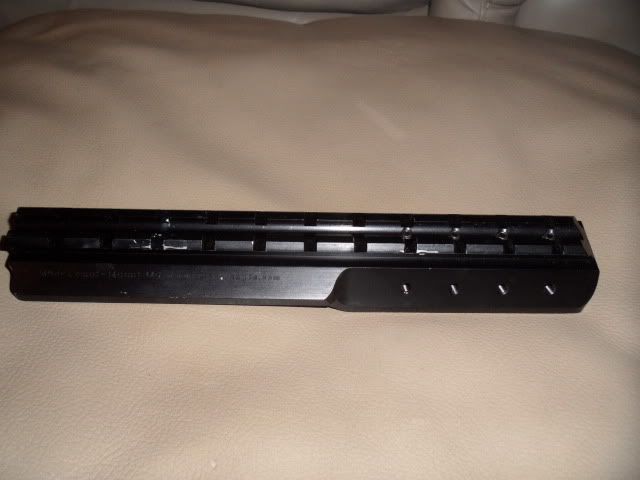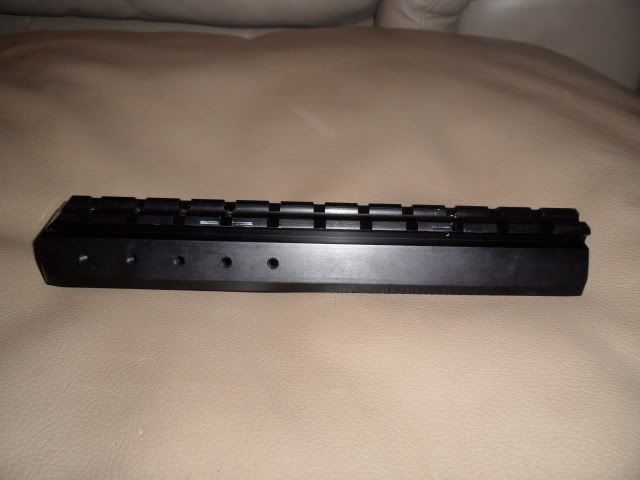 K31 mount: