Discussion Starter
·
#1
·
Hi Everyone,
Below find one of the Big Reds I hand picked on my last run to Fred's back in September 2016!
I have been holding on to most of those stocks to be sure I use the ones I need for my future builds then I will slowly refinish the rest over time. It is getting more difficult to get the elite wood.
This amazing stock is going to a very good home and to a fellow member here in Georgia ->more specifically to his dad! He is building up a nice BULA XM21 barreled receiver and will present that barreled receiver locked-up in this "Elite Winchester Big Red." I think his dad will be very pleased!
It is great refinishing these fine stocks manufactured years ago, but when you work with someone on a special project, it makes it that much better!
Some information:
* Stock - Winchester Big Red stamped WW-11010263 under the butt plate
* Markings - She has the "Proof P inside the Square Arsenal Rebuild stamp" and one small repair on one of the rear fins - one of the best repairs I have ever seen!
* Finish - Teak Oil
* Stain [Stew Mac] - first stain [two color custom mix - Tobacco Brown, Cherry Red]. Then I layered a second stain of Vintage Amber to pull out the gold birch highlights.
* Reparked front swivel and ferrule
* Refinished all rear hardware including the backing plate, reparked the flapper and reparked the rear swivel, stock liner and liner screws.
I know you just want to see the finished product - so here she is shown locked-up for a test fit in my Scout. Note the full-auto cut-out piece - one of my new M1Army -> Polyurethane Resin Cast pieces that I will be posting on separately. I decided to come up with an option that won't break the bank, but looks good!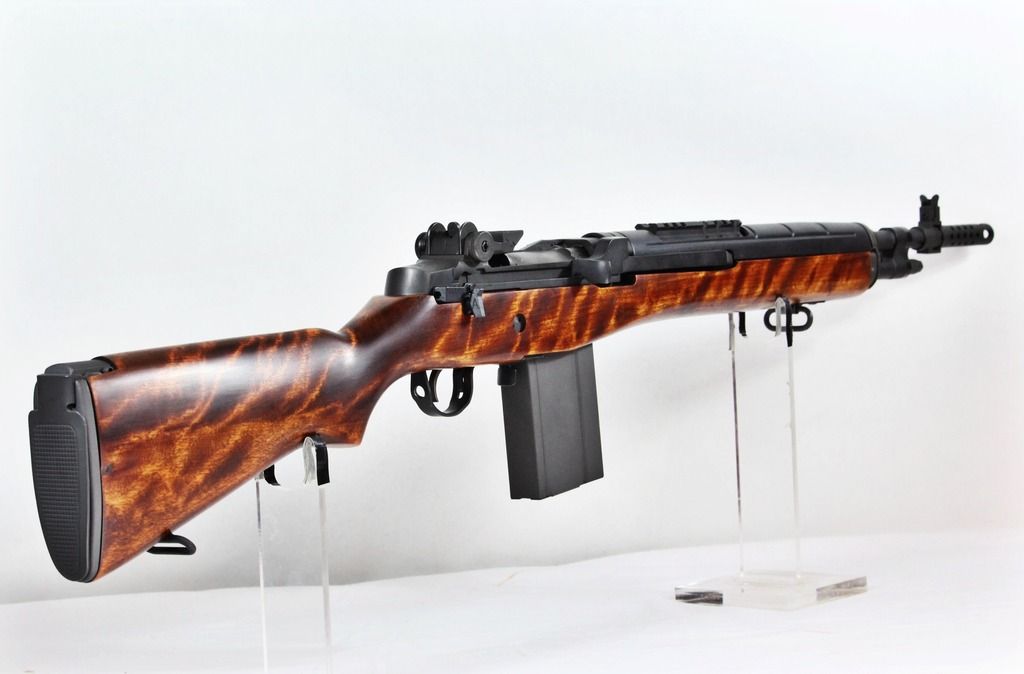 More Pics..... Enjoy - M1Army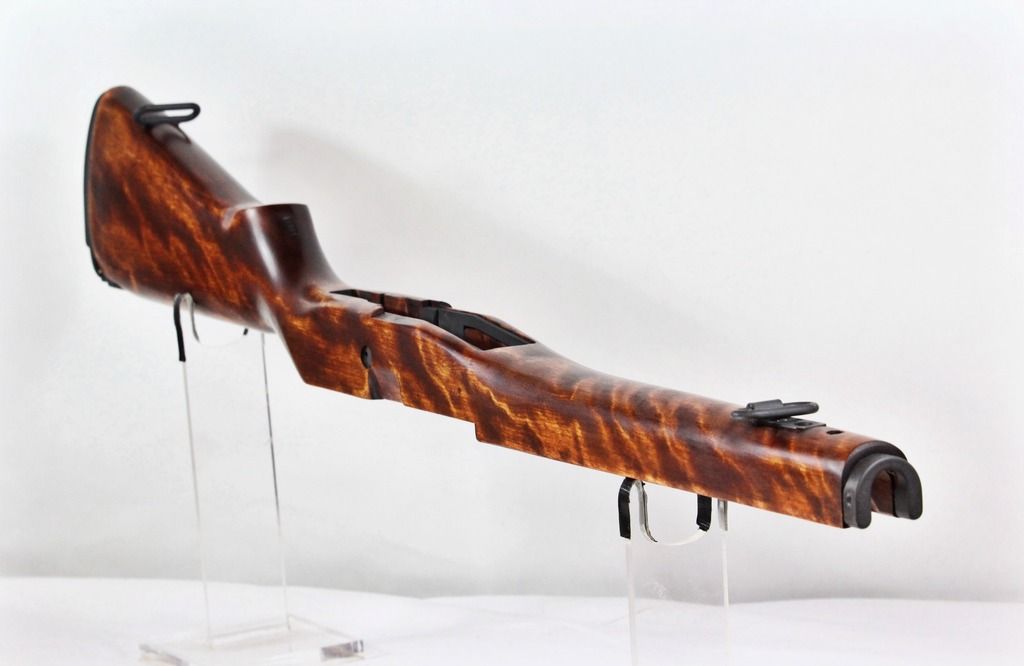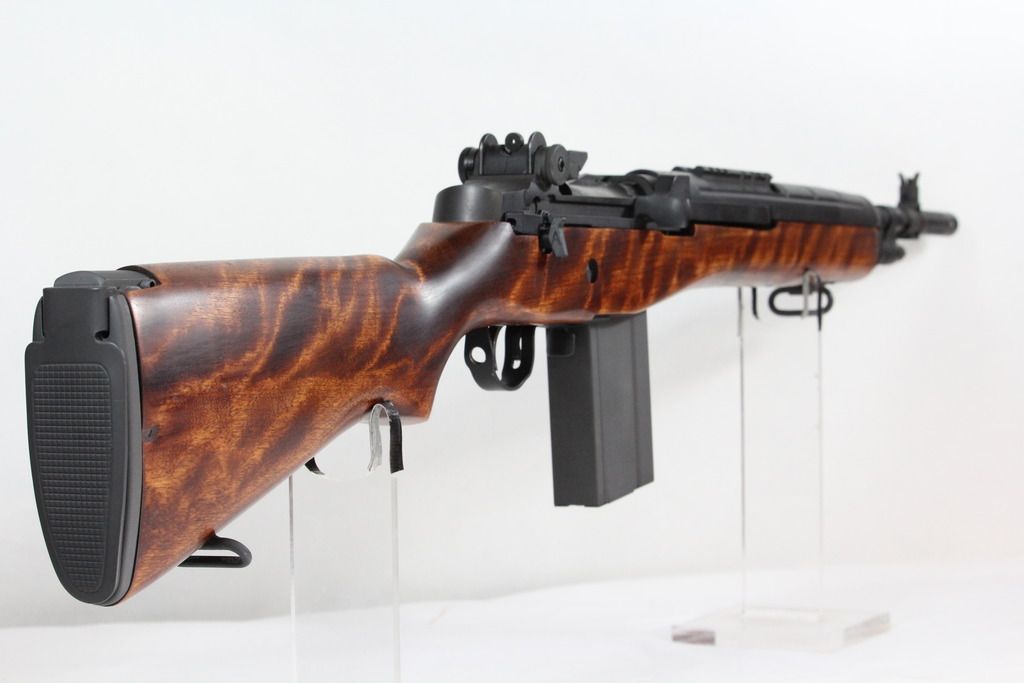 Fully refinished USGI Butt-Plate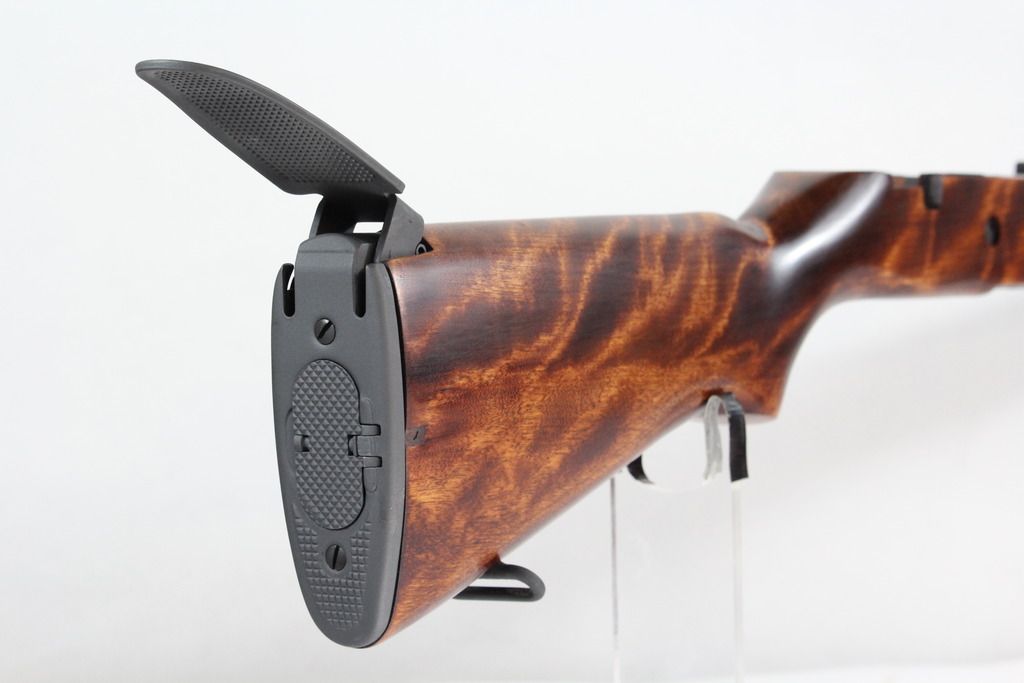 [/QUOTE]