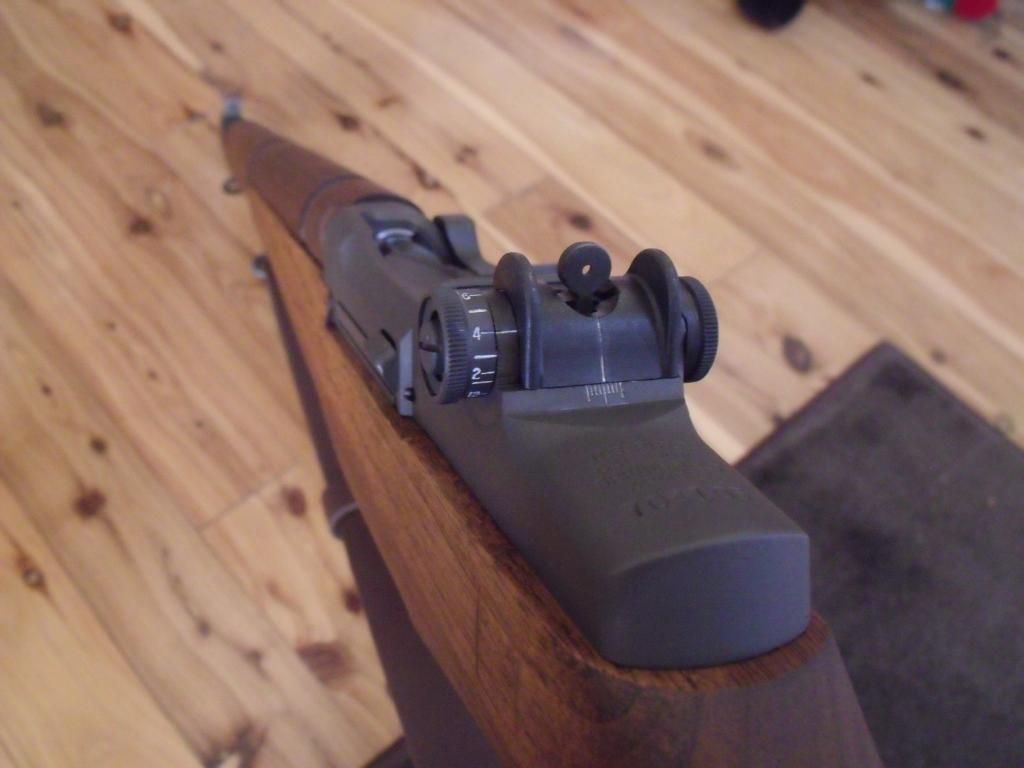 This is my first CMP purchase, and my first M1. Up until now I was using an M14, then an M1A, a borrowed M1, or my 1903. It's a special grade. I got it to go shoot with my friends in the J.C. Garand Match and some other "as issued" service rifle matches.
I stripped off the bland brown stain with some acetone and light sanding, and then treated the wood with raw linseed oil. I debated on using True-Oil, which I have learned to apply where it ends up looking pretty G.I., but decided since this was basically what a new M1 was like, I would go with an original finish. It completely absorbed 4 coats of raw linseed in the last several days, and is just now reaching the point where the oil is not completely absorbed in 3-4 hours.
This is also the first time I have ever painted my rear sights myself. I think they turned out okay. Rifle is wearing a Turner AWS, which I really like after using real leather, and GI cotton and nylon slings on my other rifles. Rifle has been cleaned up and greased. Looking forward to getting to the range and zeroing with HXP when the weather gets better.
Springfield Armory. Serial number check makes it a July of 1942 rifle, and all of the internal parts (operating rod, bolt, etc) are marked SA, which was nice. Beyond that, I don't know enough about the numbers to know parts revisions, etc.