Discussion Starter
·
#1
·
Okay, so I found an Aimpoint CompM4s for a great price and figured, what the hell, I'm not really out anything if it doesn't work. I had spent quite a bit of time looking online to see if anyone else had tried this, and apparently I'm the only one.
Here's to pioneering.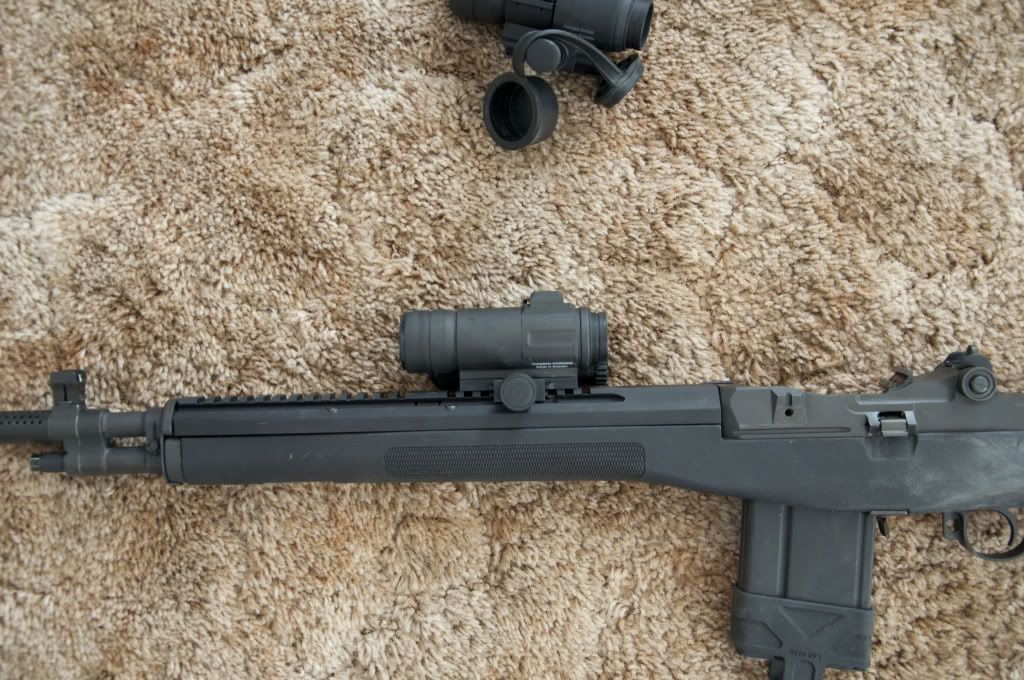 This is a comparison to my CompM2 in the standard mount. Pretty much the same height.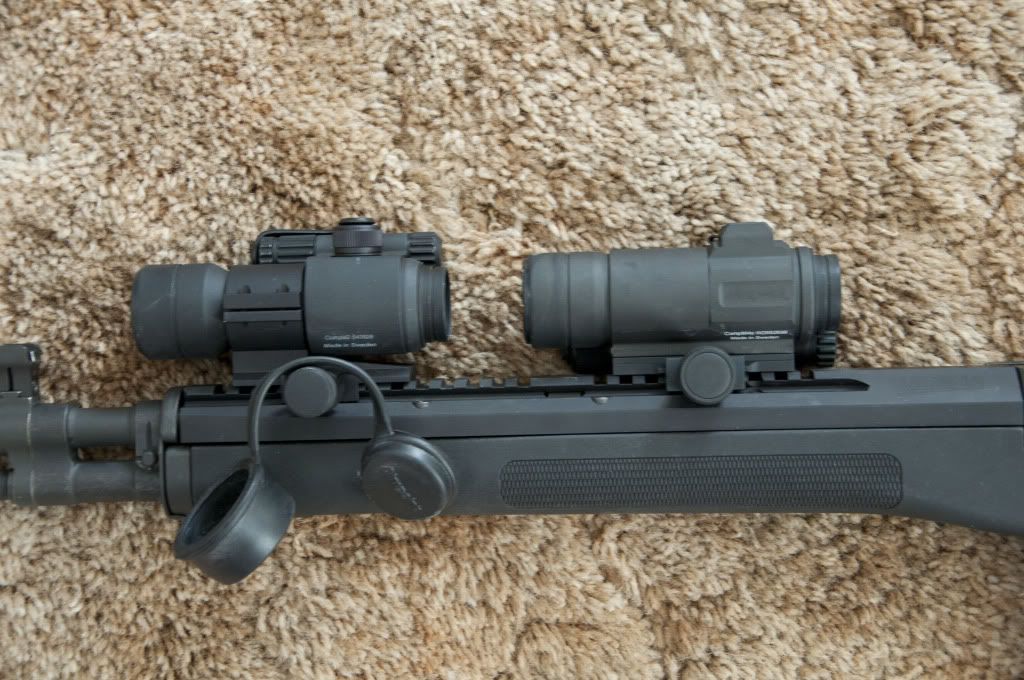 Trying to show the co-witness. If you can see, it's just a touch too low. It would take about 1/4" lower to be able to actually use the irons.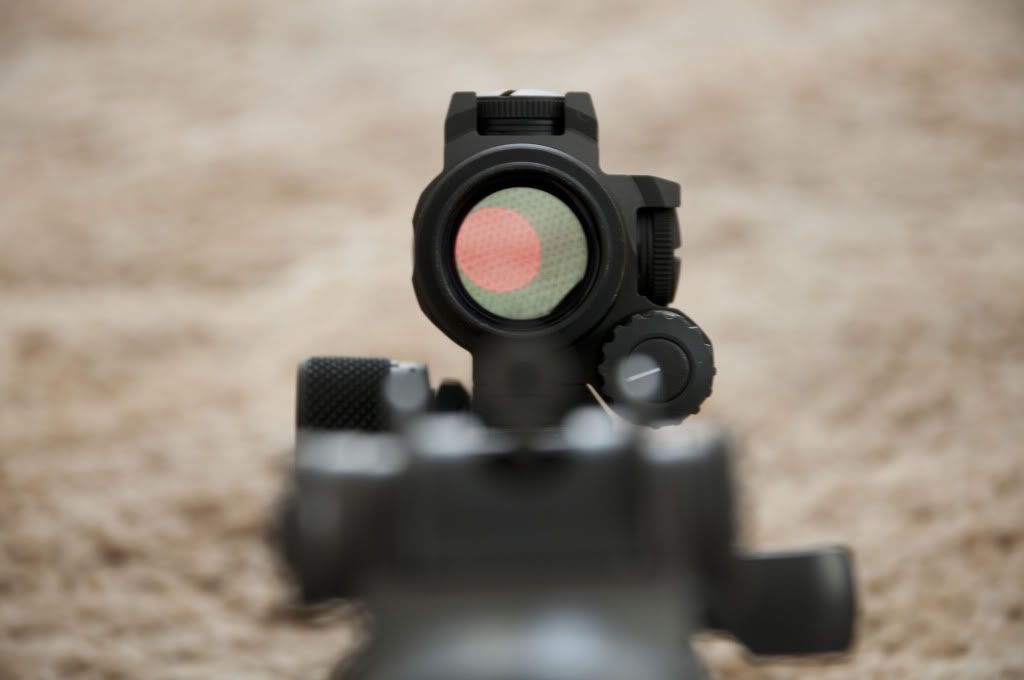 And my second issue I ran into is that the QRP mount hits the Ultimak rail. I was unable to fully tighten the mount, the sight sat slightly crooked because of the contact, and it left a ding in my Ultimak.