Discussion Starter
•
#1
•
Okay, so I have a m1a Standard in a Vltor modstock with basset mount. I plan on getting the vltor rail soon to complete the look. Well, I honestly would like a shorter barrel so this is my plan.
I am going to buy a 18" scout rifle. , very similar to this one.
Then take it out and give her some grease - then I was wanting to put her into my Vltor stock, and then put my standard 22" barrel into the scout stock.
Will this process go smoothly, or is there something I should be aware of that I do not know that might cause problems.
I then, will either keep the standard in the wood stock as a back up or try and sell it to pay for the scout. I havnt made my mind up, prob will just keep it and use my basset mount on it can never have too many m14s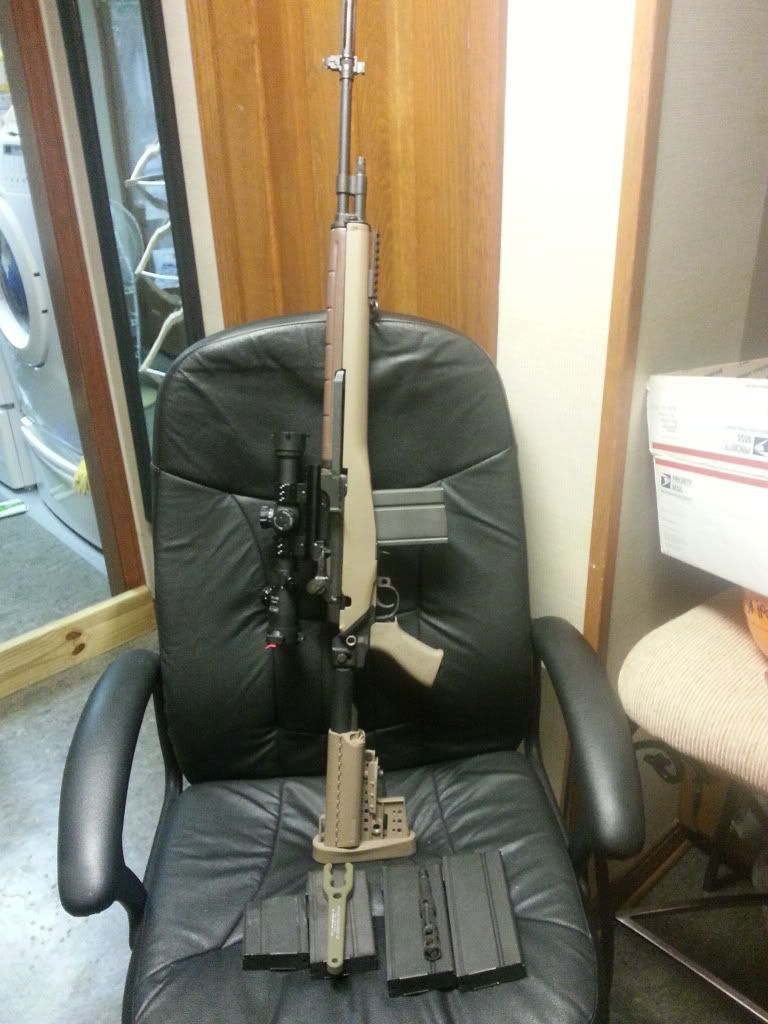 Random question - my rifle came with a recoil buffer on my recoil spring, does it actually help? how many of yall use one of those. SHould I buy another one to put on the scout?