Discussion Starter
·
#1
·
Not finished yet but getting close. My Scout in one of Hawk's Tactical stocks. I love the stock !! Workmanship was outstanding Hawk. Very easy to customize to your liking.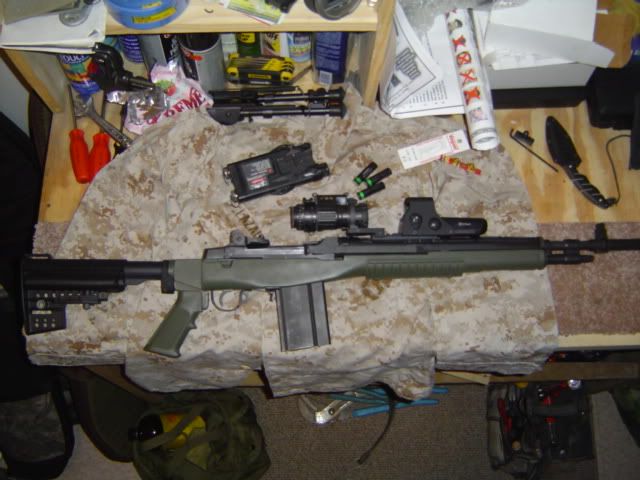 VLTOR Carbine Modstock ( clubfoot model ). I decided to purchase one and try it out after I went to the range to try the stock out. I could'nt get a good cheek weld with the CAR stock or my buddies M4 stock that I tried also. This stock is killer !!! With the side battery compartments on it's actually more comfortable and allows for a perfect cheek weld. I added a GG&G Agency Sling Adapter , only thing is the writing on it is upside down.
Eotech 551 series and AN/PVS-14 Night Vision Monocular In a GG&G Low Quick release mount. Lines up perfect with the EOTech and looks wicked at night. Will have to get creative to find a way to shoot at night. Might have to wait for my hunting camp next month.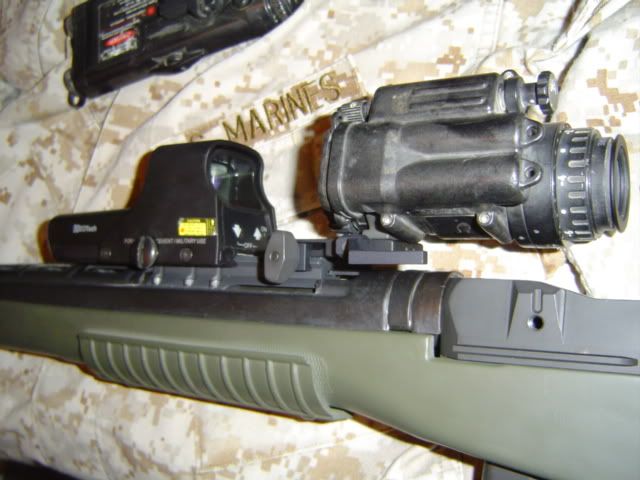 The GG&G mount is outstanding !! Throw the lever and optic pops right out.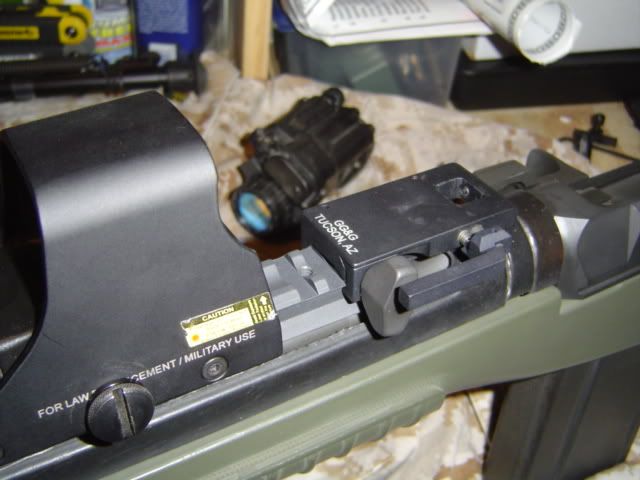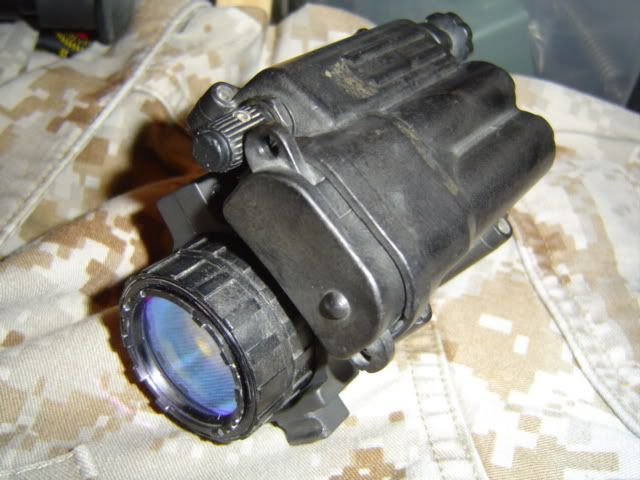 A couple more upgrades and I'll be done with this one. I'm going to mount a forward rail for a vertical foregrip and maybe a harris bipod. Also thinking about a vortex flash hider and gas block sight. If I can figure out how to disable the flash on my camera I'll take some pics of the sight combo at night. THANKS AGAIN FOR THE STOCK HAWK !!!