I know there's a thread for cooking/recipes, but how 'bout one for smokers? There are a lot of variety of smokers out there, from off-set, to barrels, to pellets, etc. Maybe we can learn a thing or two from each other. GI1
I got into smoking a little over three years ago after tasting some food smoked by my youngest brother. My first smoker was a cheap, refurbished CharGriller (the ones you can find at Home Depot) that I got off of Craigslist for $100. Wanted to see if this was something I'd be interested in before investing any further.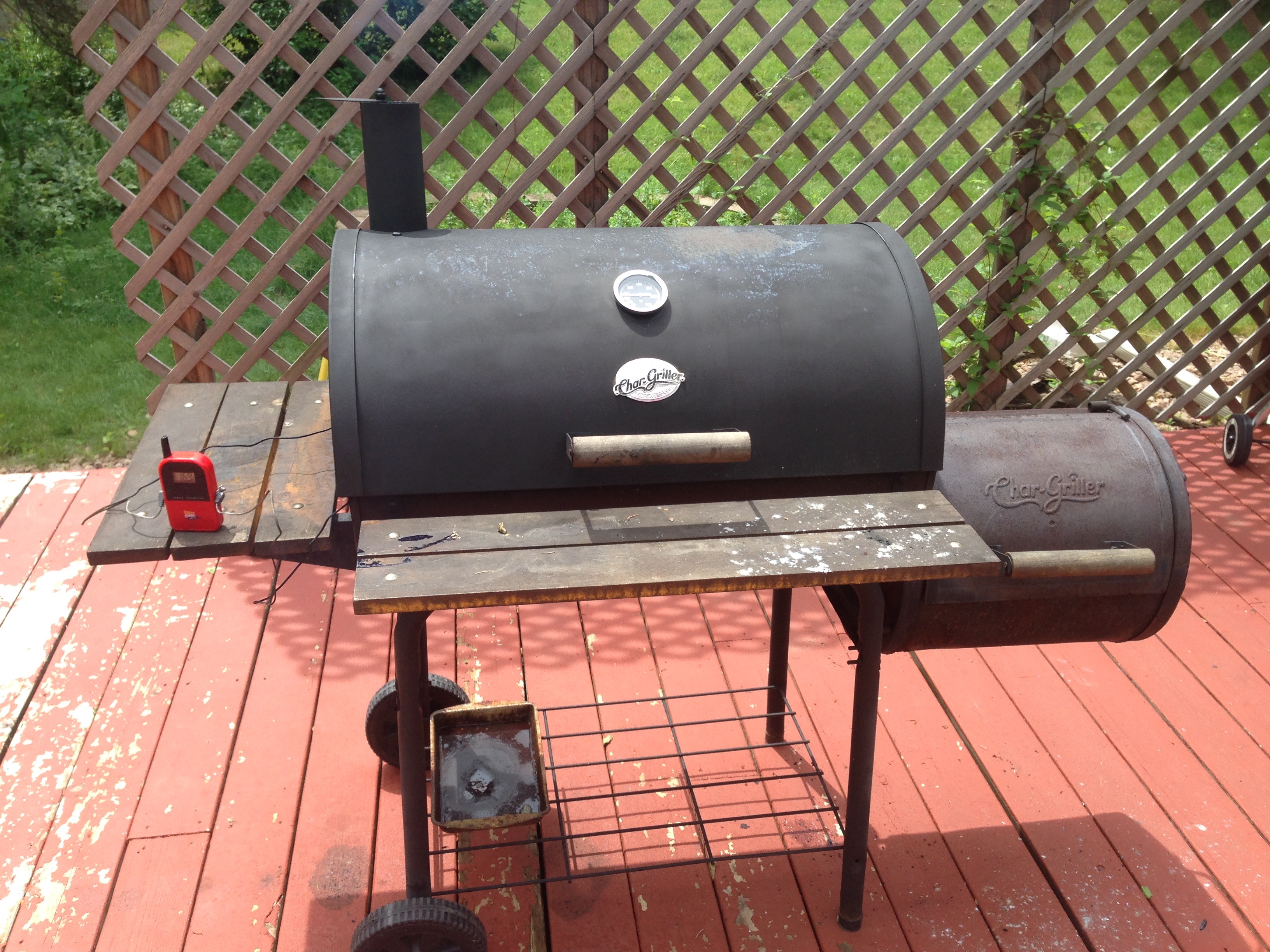 That little smoker held up its end of the bargain as I made plenty of tasty items with it, as detailed
here
,
here
,
here
, and
here
. Unfortunately, it sort of died of rust cancer this Spring. Didn't do too much smoking this summer, and got a little lazy looking for a new smoker. But Thanksgiving is around the corner, and it was my turn to host, and there's nothing like a smoked turkey. So... decided to get a new smoker.
Now, in addition to staying with a wood-fired off-set, I had wanted to get a reverse-flow. But there didn't seem to be any in my area that I liked. Then, as luck would have it, perusing Craigslist, I came across this brand-new OK Joe's Longhorn smoker someone was selling for $275. Sold! Not a reverse-flow, but it'll do until I find one.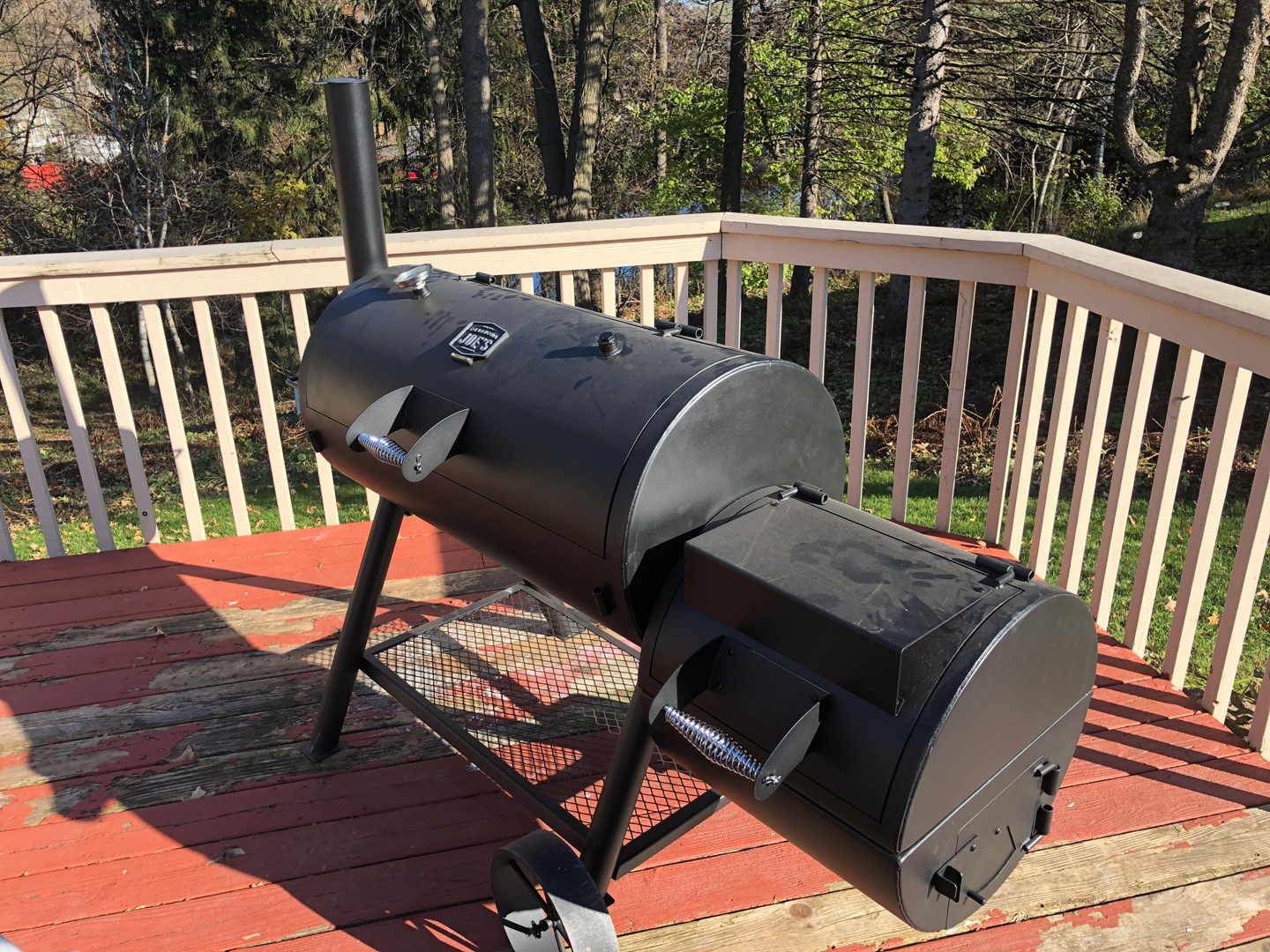 Doing some internet research, decided to do a few mods to it.
First, sealed the fire box with some high-temp RTV sealant.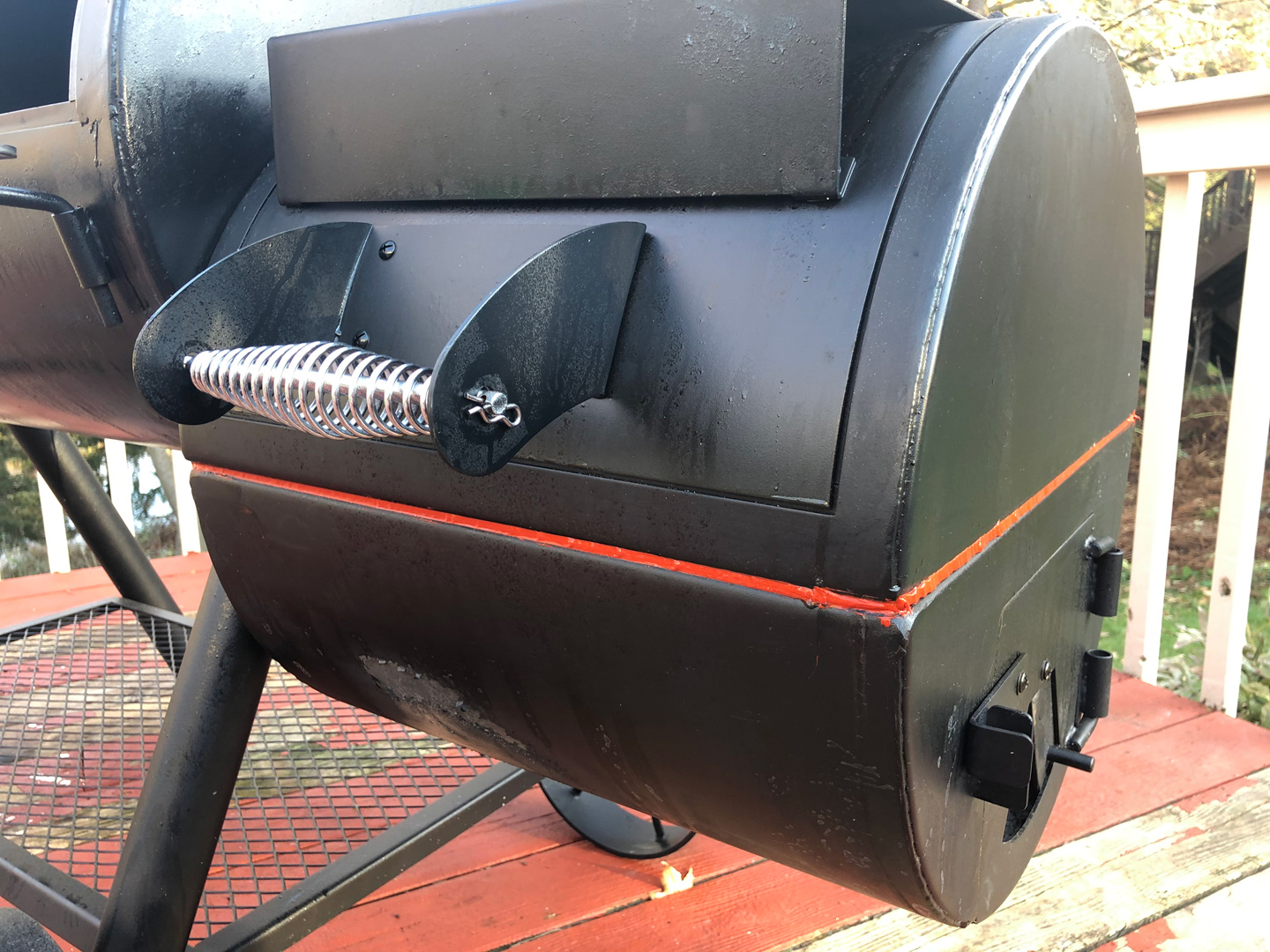 Also sealed up the exhaust port.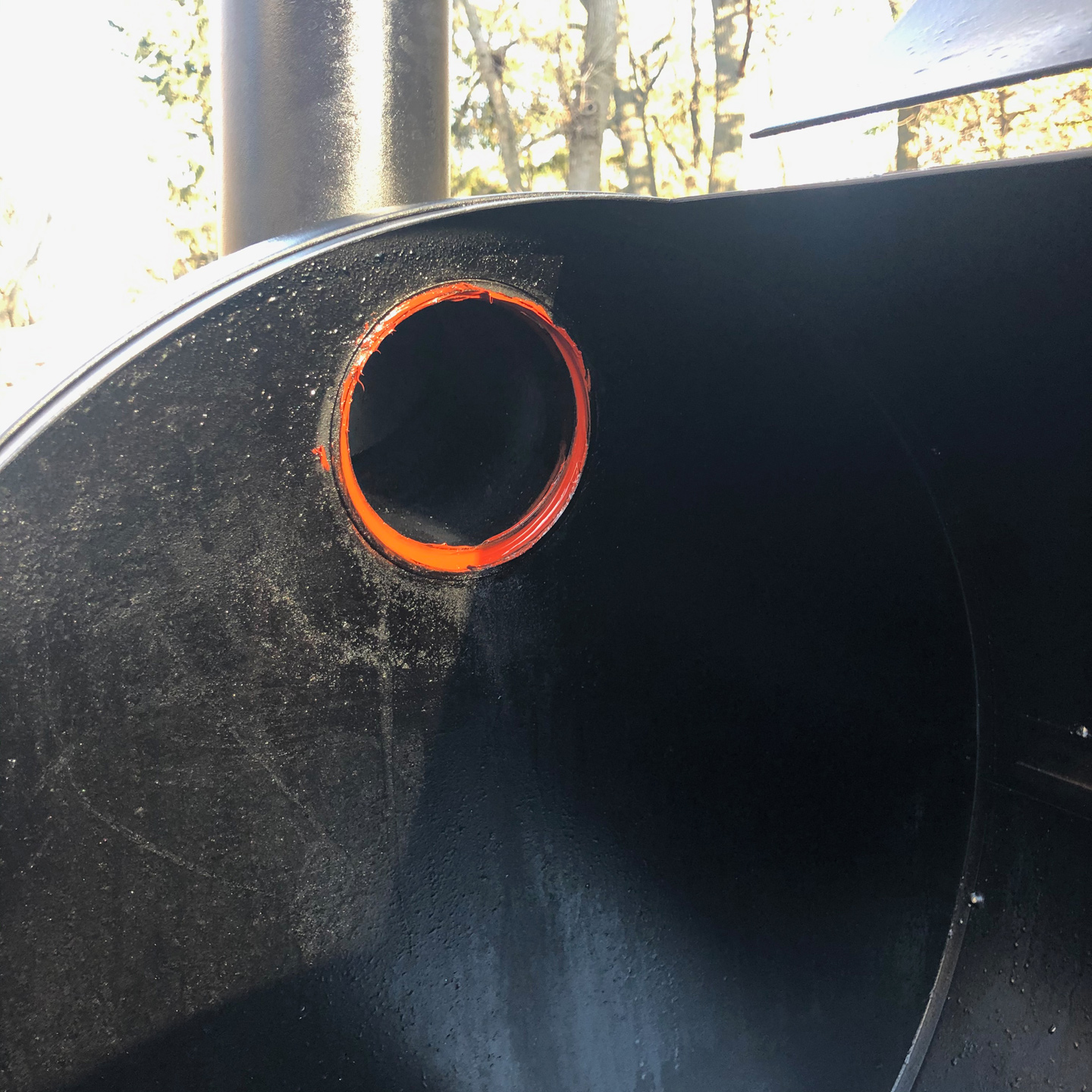 Added a 3" 90-degree elbow to lower the exhaust inlet to the grate. I ended up covering this, and the exhaust port, entirely with aluminum foil to seal it even further.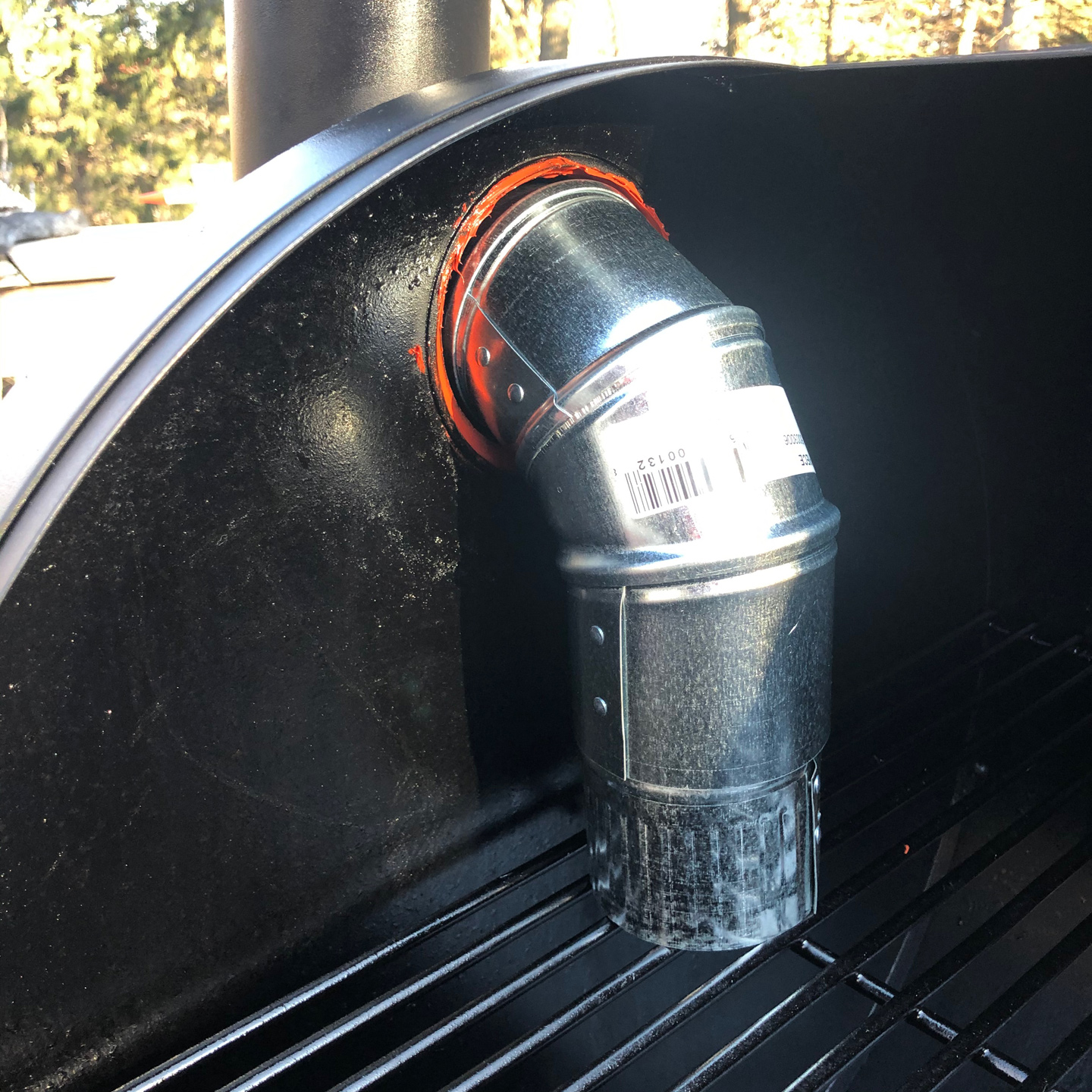 Next, added a heat deflector and a baffle where the pit and fire box meet to better control the heat. Heat deflector was a 6" x 18" 16-gauge plate, whereas the deflector was a 12" x 18" 16-gauge plate, both picked up at Menards. Turns out the holes I drilled into the baffle let out too much heat, so I ended up covering this with aluminum foil. I also added another plate so that the baffles extended about 2/3 of the way into the smoker.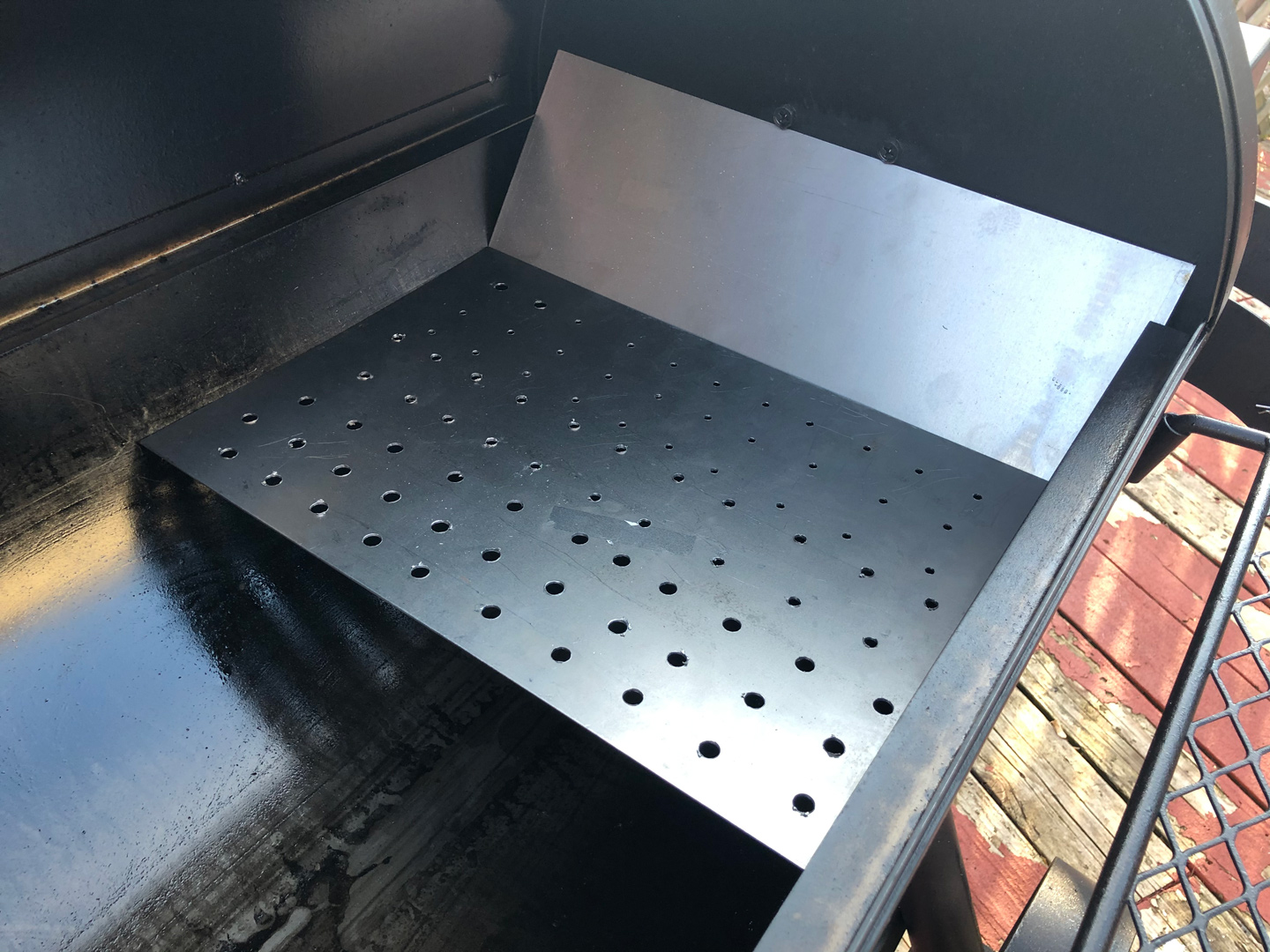 Also added stove insulation around the entire perimeter of both the smoke pit and fire box to seal up and better retain smoke/heat.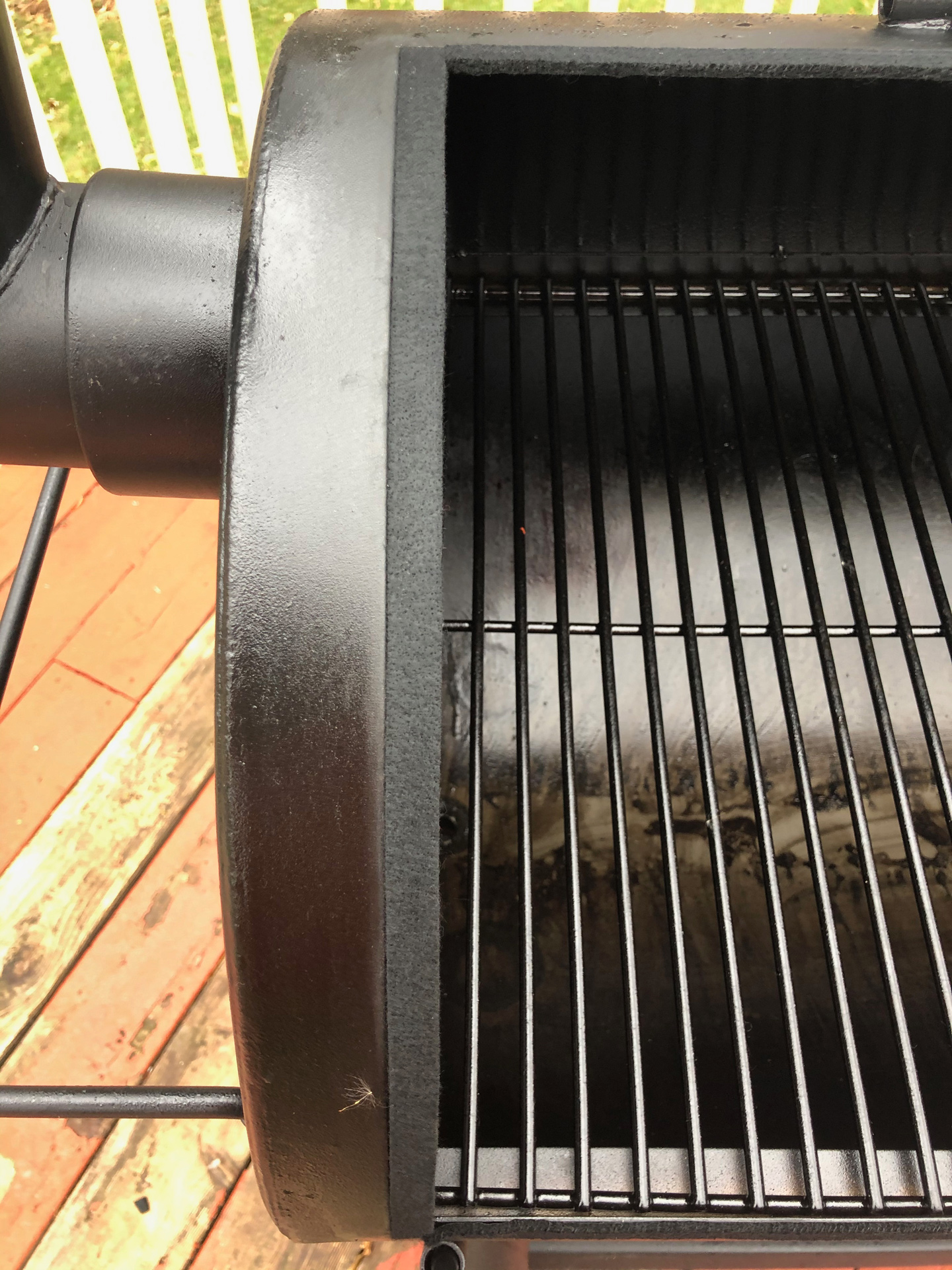 Finally, bought a firebox basket to better contain the coals/wood.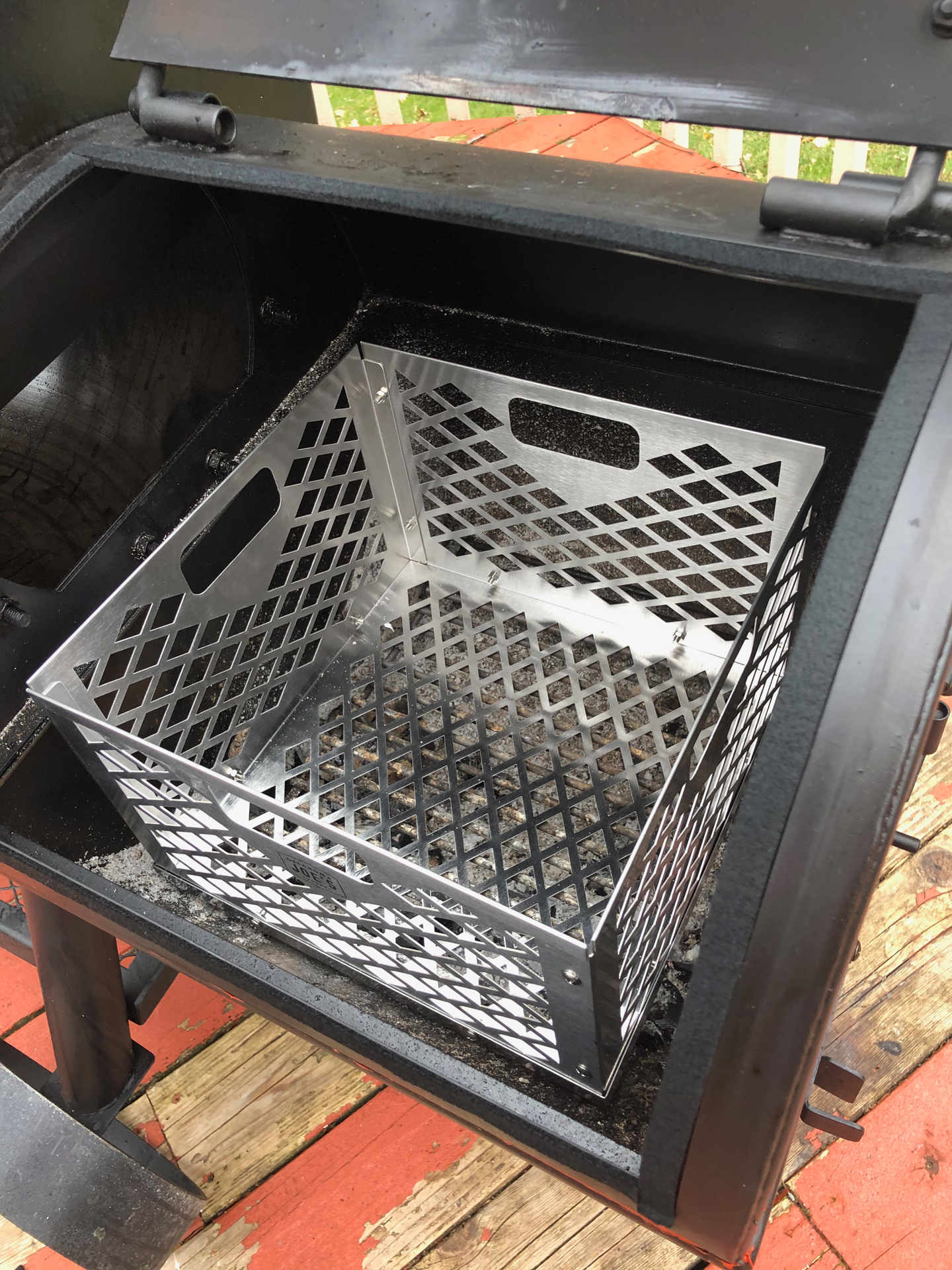 There are a few additional mods I could do, but for the time being, I'm satisfied.
On the initial burn, I coated the entire inside and out with a mixture of olive and vegetable oil, and began a burn to season it.
Here I am on a second burn to better season it
. <--- Click on link for vid.
So far, have smoked up some pork shoulder butt, two chickens and some baby back ribs. Mmm, mmm, good.
And this afternoon, fired her up again as we're going to be having baby back ribs for dinner tonight.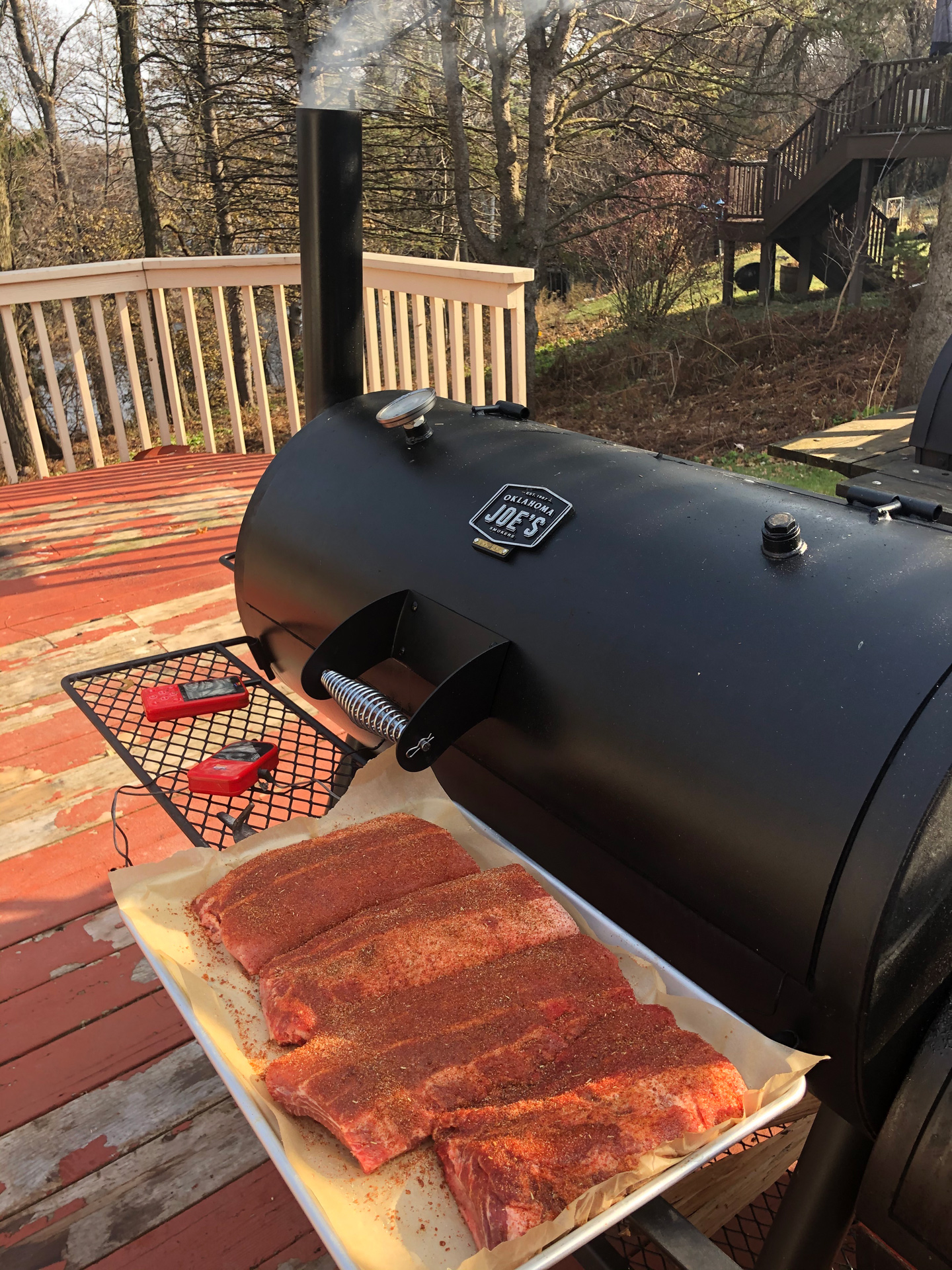 GI1