Discussion Starter
·
#1
·
Hey guys, recently I purchased an Aluminum Scope Mount by Sadlak from a member on this board (Byrd). This is not a write-up for installation, RAMMAC did that in an earlier and a dang good job at that!
I didnt know what I was expecting, possibly just a piece of metal that I slapped onto the side of my rifle, mounted an optic and done. I was WRONG. The folks at Sadlak must be THE MOST attentive to detail people out there. Not only did I recieve all the mounting hardware, Loktite, and the instructions, but I recieved 2 things I never thought:
The Inspection sheet
The Mounting Trouble shooting sheet
When I pulled out the pre-shipping spec sheet, not only was I surprised, I was amazed. A company that stands by their product so much they tell you not only the actual specs but the tolerances and where your mount fits into. Below is some pictures for a better idea. Anyone that purchases a mount from Sadlak will get an immeadiate feeling of confidence once they look through it all. I cant wait to go home and mount it!
The Kit Packaged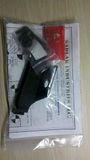 The Kit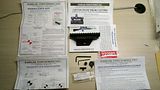 Inspection Sheet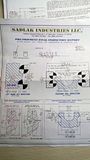 The OH MY GOD DID I BREAK IT??? Sheet