This is an on going project and information is subject to change as further research is conducted.
I'm sure this topic has been beat to death by Black Hawk Down fan boys
and others paying their respects to the Medal of Honor recipient…. But
I'd like to bring it up again.
I had a chance to speak with Johnny Strong, the man who played SFC
Randy Shughart in the 2001 movie Black Hawk Down. He shared a few
details that he learned about Randy and also a picture from the set
(shown below). I didn't see the picture anywhere else on the forum
here, so I figured it would be nice to share for anyone who wants to
build a replica of the M14 used in the
movie
.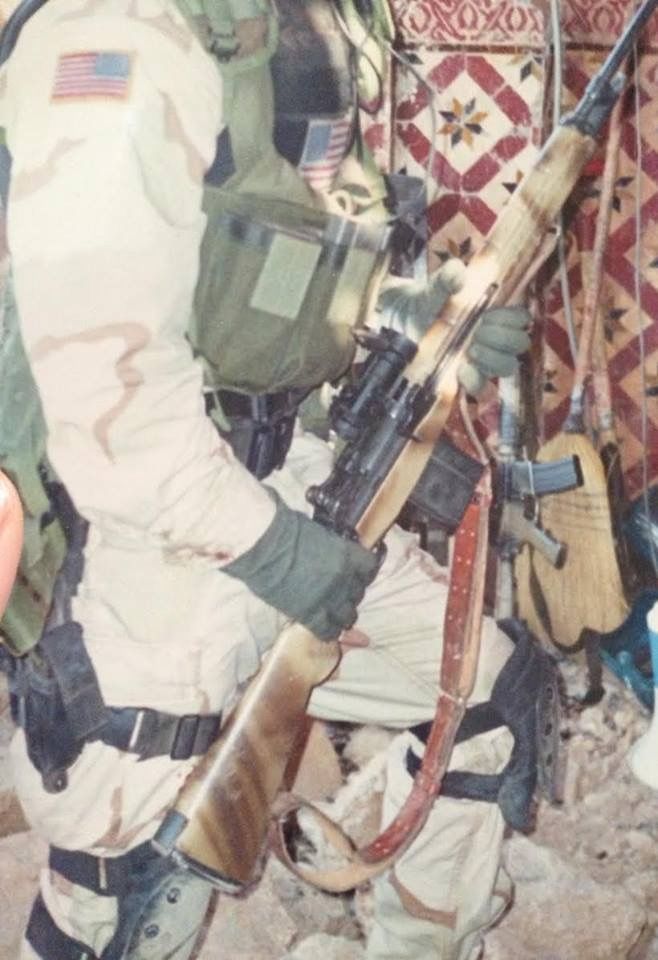 I watched the film myself when it first came out. I was only 9 years
old, but the story had an impact on my life. A few years later I read
through the book. It opened my eyes to what service members endure
and live for, and although it would be another decade before I
enlisted, it planted the desire in me to serve. I was particularly
drawn to the story of Randy and his team leader, MSG Gary Gordon. I
don't care who you are, watching two men volunteer to risk
their lives to save others will move you. Randy's rifle, the M14,
stuck with me for years and was my dream rifle. After returning from
my last deployment, I decided to buy an M1A and outfit it similar to
his. I knew nothing about them and chose the SOCOM 16 because of the
short barrel (I'm a short guy and never liked hauling around long
barreled weapons). Using this picture as reference, I tried to
replicate the movie's M14:
That was the best photo I could find at the time. Due to my limited
knowledge, all I gathered from that photo was USGI stock, striped
camo, and Aimpoint optic. I ended up with this: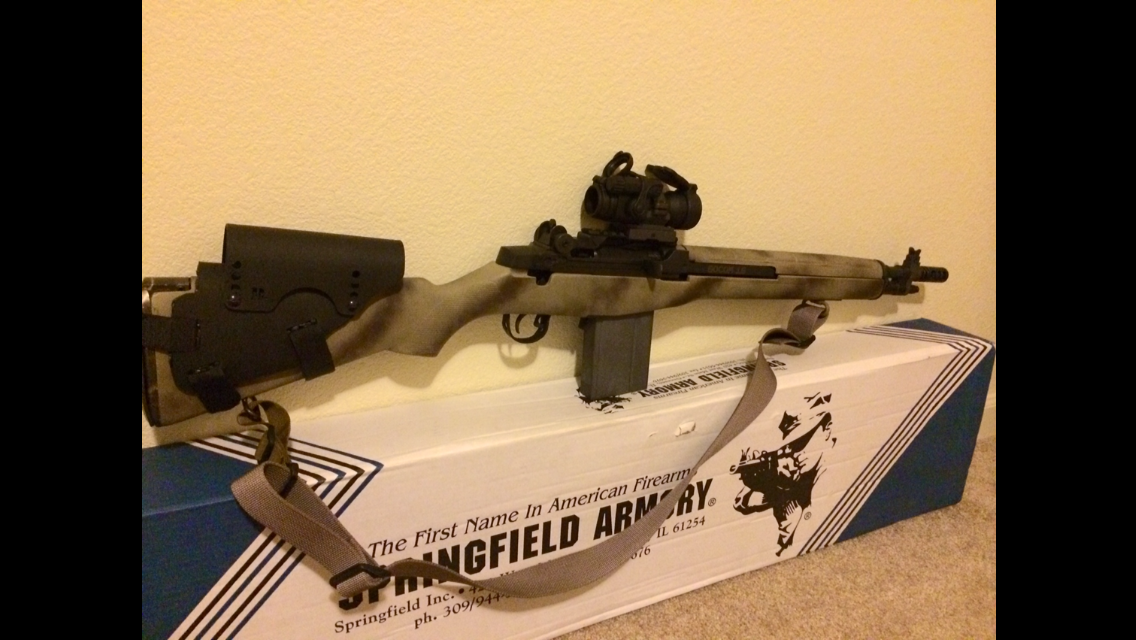 I thought it was close enough to the movie prop, but as I learned more
I realized how much I missed. The scope mount is an ARMS 18 split
rail instead of a full rail, the barrel should have been a full length
22", and I had never paid any attention to the M1907 leather sling.
Now, most people wouldn't care about the small details. If you take
any M14 and add a red dot, it instantly becomes cool and pretty
accurate. Not much more to be done after that. But for me, this was
the
rifle of choice
for a
childhood hero
.
I wanted to honor him, and I wanted to do it by recreating the rifle
he used on his final mission.
I had no idea how much time,
money, and effort this project would demand.
USGI M14
The first task was collecting USGI parts. Randy used a government
issued rifle, and if I was to recreate it then I needed to use the
correct parts. I chose Winchester because it is a famous name in
American firearm history. I could have stuck to using only marked
Winchester parts, but I felt that was cutting corners on a project
that meant a lot to me. Instead, I found almost ALL Winchester parts
new in wrapper, new from wrapper, or lightly used. A total of 30
Winchester specific parts were used to build this M14.
Scope Mount
The scope mount was a tough one. The movie Black Hawk Down and the
displays at the Special Forces museum in North Carolina showed the
ARMS 18 split rail mount. Shortly after purchasing one, I discovered
some information that opposed those two sources. I learned there was
a brief spat between ARMS and Brookfield Precision Tool. Army Special
Forces preferred the BPT scope mount due to issues with the ARMS 18.
In the end, Army SF wanted BPT mounts and that is what they got. I
found a BPT scope mount, sold the ARMS 18, and never looked back.
The Aimpoint
I thought the scope mount was going to be the hardest part. Little
did I know, the optic would take that title. For starters, Randy
did not
use a traditional scope that day. His mission was to
provide
aerial sniper support
, and using a red dot optic
made that mission a lot easier. Also, the Aimpoints used in the movie
Black Hawk Down
did not exist
in 1993. I narrowed the
optics used down to the Aimpoint 3000 and 5000. After finding both optics new in box and comparing them to photos of Delta from Mogadishu, I came to my conclusion that the
Aimpoint 5000 was the most likely optic used by Randy.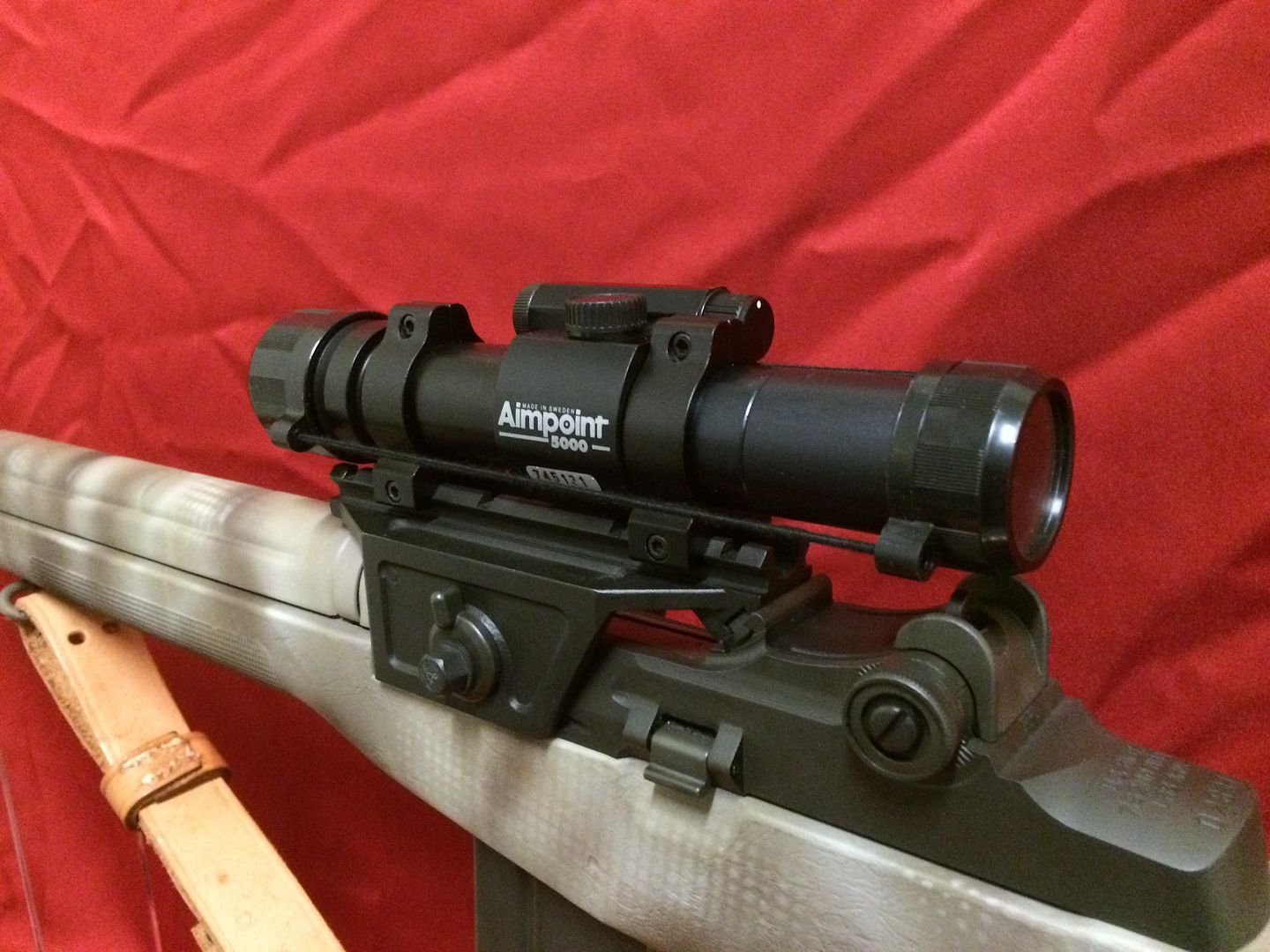 The Paint Job
Believe it or not, the Army frowned upon soldiers painting their
weapons in the 90s, even Special Forces. Snipers, however, were an
exception. You will not find pictures of Delta with painted rifles in
Mogadishu. However, it is believed that Randy and Gordy (Delta
Snipers) had their weapon systems painted. I wanted to make an M14
completely unique from what we typically see when viewing Black Hawk
Down clones, so I asked the owner of Blown Deadline, a cerakote
business, to view images of Mogadishu and custom paint a desert
camouflage to match. To further dedicate this rifle to Randy, I also
requested that he place the Delta Airborne patch on the stock.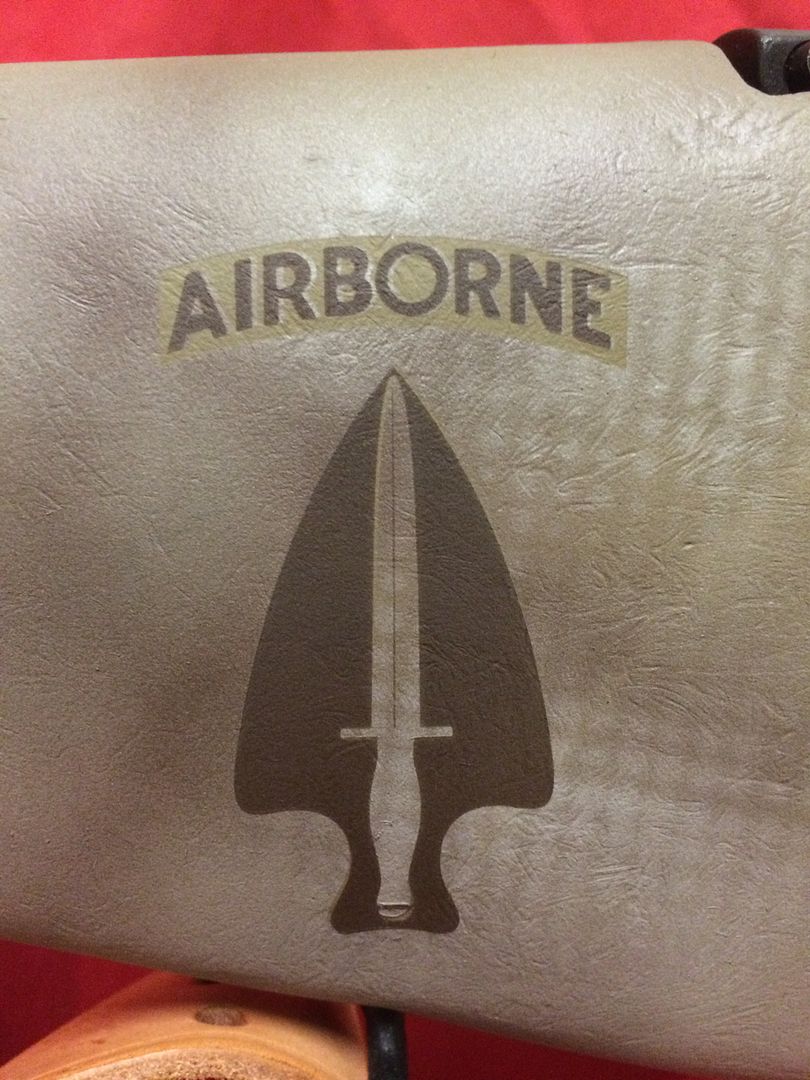 The Sling
The sling was simple to identify, but hard to find! Randy used a
government issued M1907 leather sling on his M14.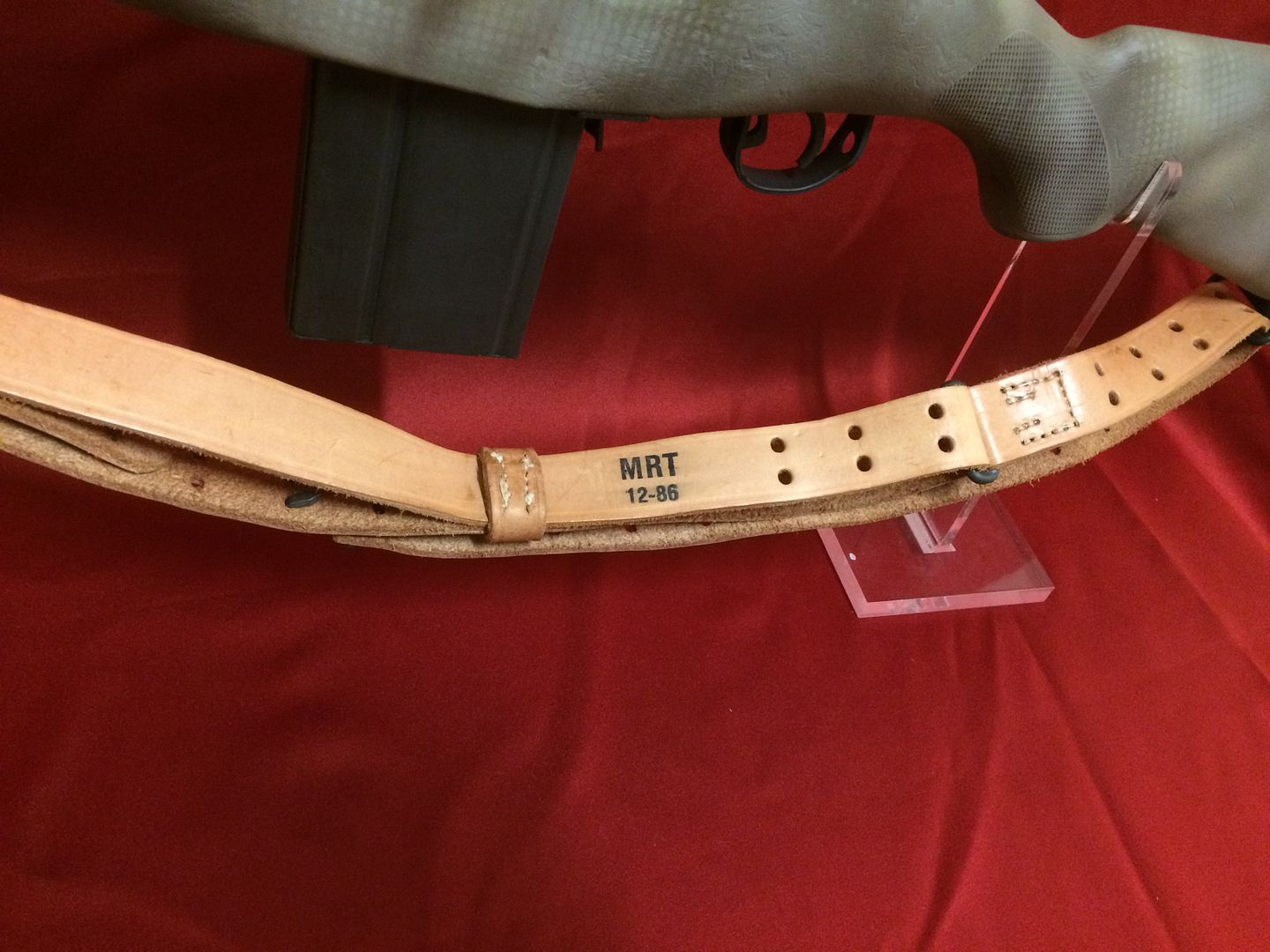 The Tribute
Here is the final result. I am still waiting on my display case and another plaque to arrive. Will update with those pictures when they do. The second plaque is dedicated to the task force and gives credit where it is due.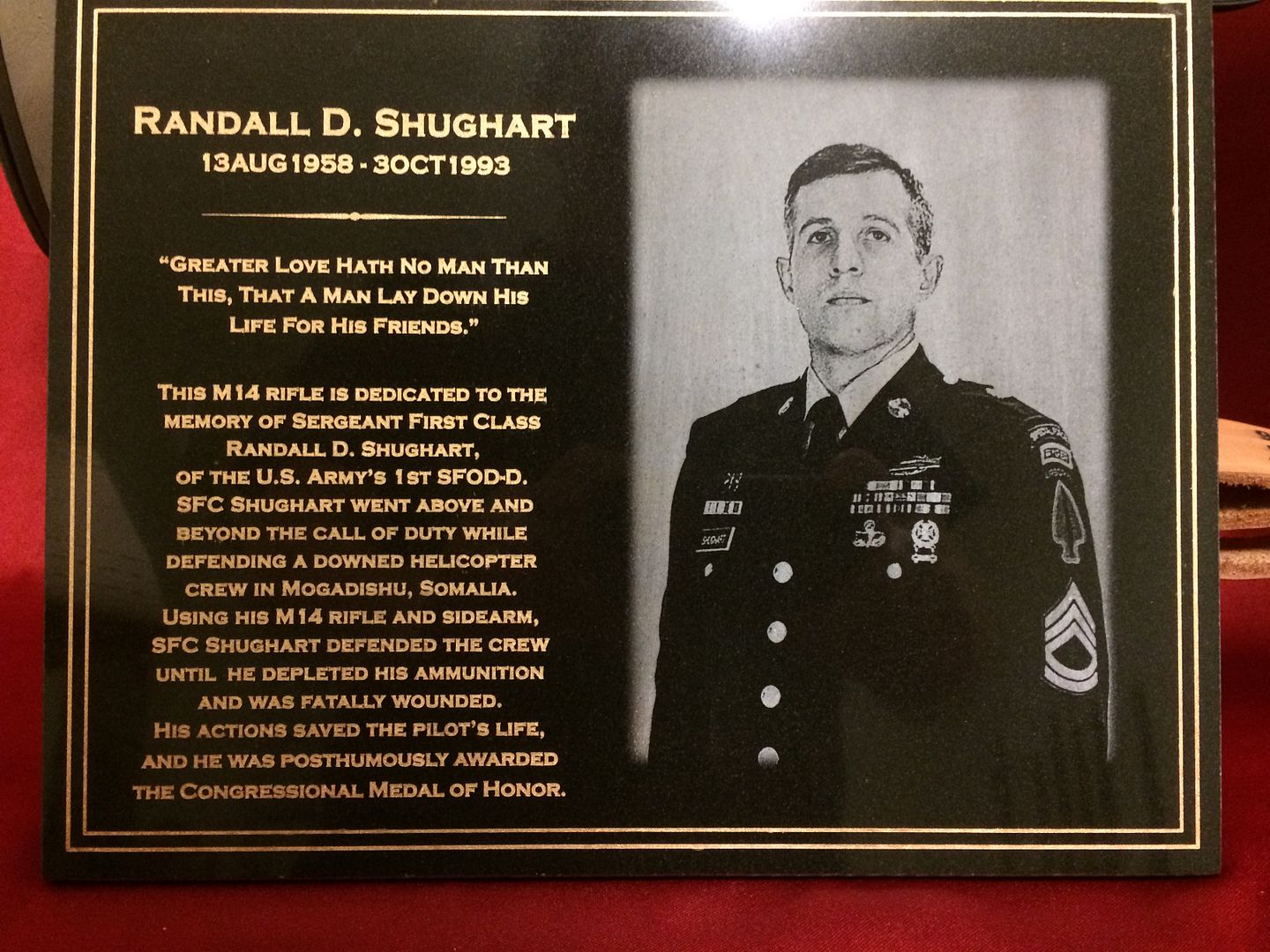 Special thanks to Dale Axline, Peter Bray, Brian Briggs, Cameron
Culliver, Corey Jarque, Chad Logan, Joe Lucero, Brian Scott, and Stan
Willis for their help with this project. Also, a big thank you
to the M14 community for all the information shared, parts located,
and support during tough times!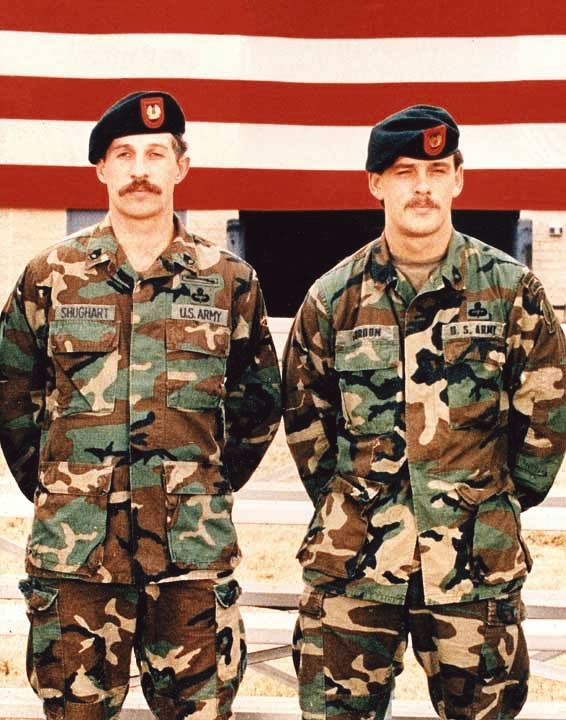 http://s148.photobucket.com/user/ra...8-43AF-A66F-8972D23410F4_zpso1lcdsqb.jpg.html