So, almost a year and a half after your original post...
I've just learned of the 7188/7180 and have started
trying
to collect information on the shotgun as I'd like to build a clone.
Here's what I've got so far...
Originally Posted at a gaming website: said:

Remington 7188/7180

First developed specifically for use by US Navy SEALs in Vietnam, the first example of the Remington 7188, the Mk 1, appeared in 1967, and was perhaps the most destructive close combat weapon produced to that date. Developed from the Remington 1100, the Model 7188 was a fully-automatic version of that weapon, with some other modifications requested by the SEALs. Though these weapons were never large in number, the Mk 1 version was the most common of them; it had a perforated barrel shroud, extended tubular magazine, bayonet mount, and adjustable rifle sights. The Mk 2 was identical, but used a ventilated barrel rib and front bead sight of a standard shotgun. The Mk 3 was also identical to the Mk 1 but did not have the perforated barrel shroud. The Mk 4 was a Mk 3 with standard shotgun-style sights. The Mk 5 was also similar to the Mk 1, but did not have an extended magazine, and also did not have the perforated barrel shroud. The Mk 6 was identical to the Mk 5, but had standard shotgun-style sights.

While the SEALs liked the fantastic destructive power of the Model 7188 (especially with the custom loads they tended to use), they found the Model 7188 had one big problem: it was highly-sensitive to dirt and fouling, and this made it quite unsuited for general use in Vietnam. In addition, the enormous recoil of a full-auto burst (even at the low cyclic rate of the Model 7188) was difficult to control, and even with an extended magazine, the ammunition supply was thought to be too small by many SEALs. There were never more than a couple of dozen of each Mark of the Model 7188 made, and they were withdrawn from service within a few years, a weapon experiment that ultimately failed. Some were converted back to semiautomatic fire; though this essentially turned them back into Remington 1100s (albeit, with unique markings and an unusual selector lever), they were designated Model 7180s.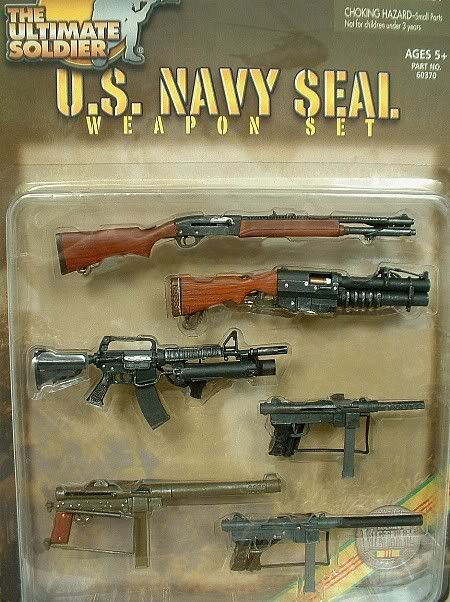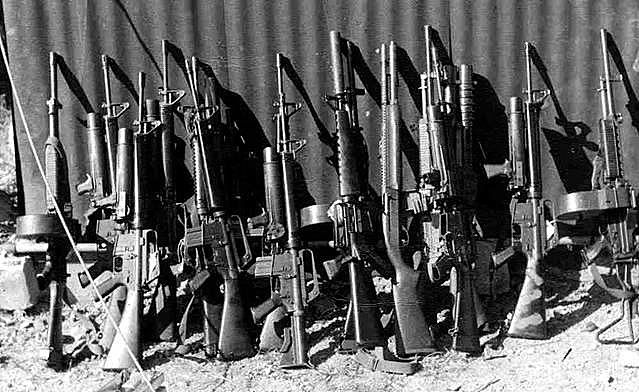 Second from the bottom:
If anyone has any other pics or something to add, I'd be grateful to hear.