Discussion Starter
•
#1
•
Hamstrosity had some difficulty after he built a Winchester kit off a 762mm receiver. He was hitting very far to the right and had poor groups at 50 yards.
I inspected the rifle and found various loose parts. I decided to use the rifle as an example to do my inspection videos. Here's what I found wrong when I got the rifle:
-Loose operating rod guide
-Loose gas cylinder spline fit (GC was shimmed fine)
-Loose flash suppressor splines
-Negative draw pressure
Here's what the groups looked like at 50 yds. The 5 shots are the ones in the 6 and 7 ring at 50 yds. The rest were by my daughter shooting my AR.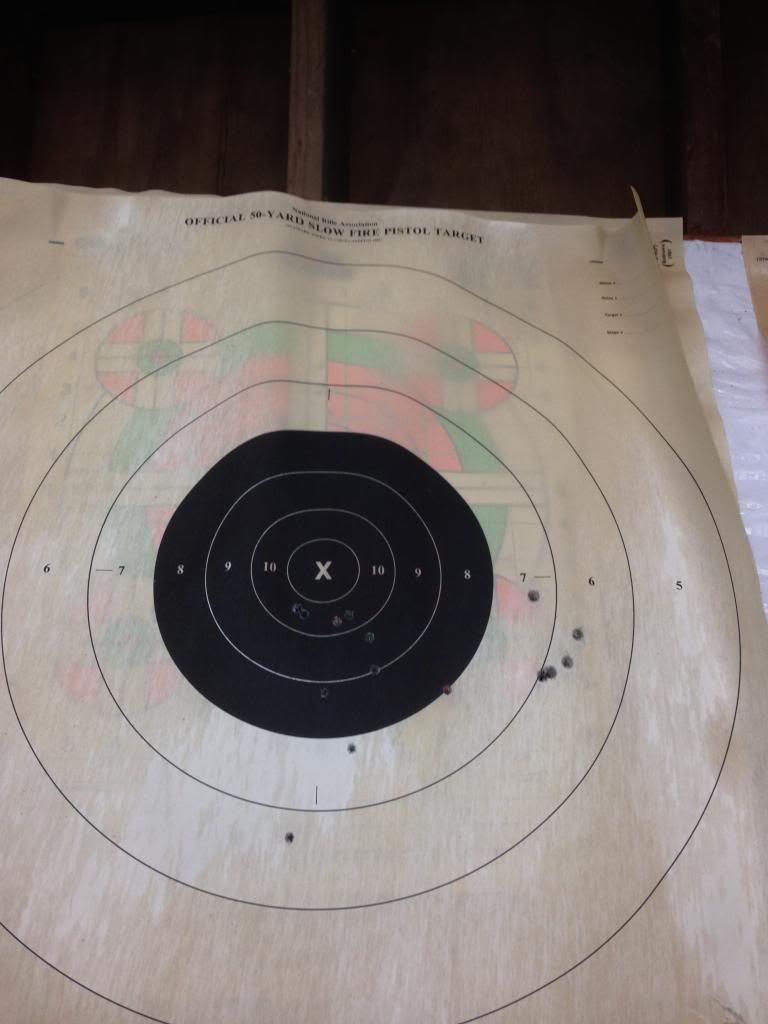 I knurled the barrel and epoxied the operating rod guide. I peened the splines of the gas cylinder and the flash suppressor and I shimmed the front of the receiver to get light draw pressure.
Groups at 50 looked promising...
Then I moved out to 100. Here's my final group with Federal LC M80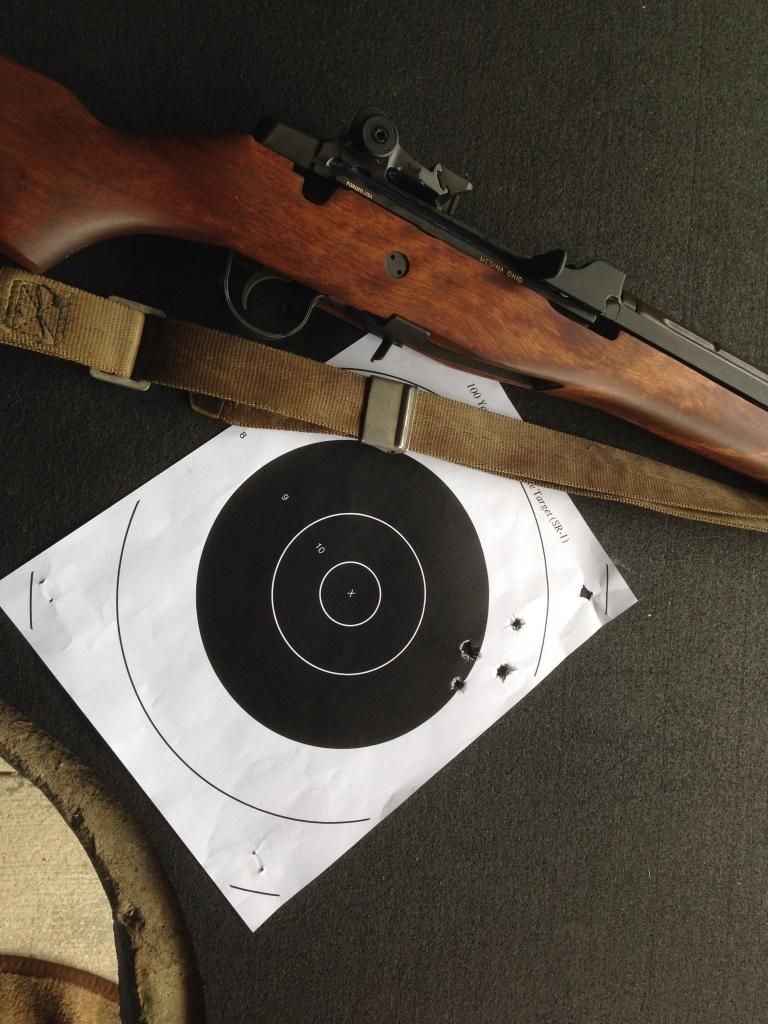 5 shots, 1.792"...
It's been a pleasure to work on this rifle. Now I just need to bed it into a GI fiberglass stock. Unfortunately, the receiver is machined in such a way that it will always need receiver shimming or bedding to achieve draw pressure. I also had to move his front sight nearly all the way to the right to get within 2" of center at 100 without moving the rear aperture. I still have a little room left before resorting to correcting with the rear sight.
Tony.