Discussion Starter
·
#1
·
This post will probably be lengthy, so please bear with me.
Rifle, Ammo, and Target Details:
- LRB M14 receiver built by Jon Wolfe using NOS/NIW Winchester parts
- Standard Iron Sights (switched to non-magnified Aimpoint out of frustration)
- No accurizing mods with the exception of a Sadlak NM spring guide
- 100 rounds of ZQ 7.62 NATO (for warm up/sight in)
- 60 rounds of Federal .308 168GR SMK (for final sight in/Iron Man competition)
- M14 Battle Rifle 25 Meter sight in targets from M14.ca (provides a 250m zero)
- MR31 NRA Targets
- Warm weather, 80 degrees, light wind
Zeroing the iron sights at 25m went flawlessly, requiring no adjustments (using ZQ 7.62). I knew the Federal ammo would have a different point of impact, but using ZQ was the cheap way to make sure I was on target. I loaded up some Federal ammo and took aim at my first MR31 sight in target at 100m. The first round hit high and left on the white. I adjusted my sights a bit and brought the next round high left into the black.
Starting here is when things went south. As you can imagine, I was pretty excited bringing that round into the black. It was a feeling of "Few more sighters and I'm ready to shoot the official targets." Well, that feeling was crushed over the next several magazines.
A small adjustment later, and my rounds lost all consistency. By no consistency, I mean some were off target completely and some were a complete foot away from the point of aim. I wasn't giving up, though, so I went back to the 25m sight in targets and started over. I also checked the gas plug for tightness. It was hot, but I did tighten it just a tad bit by hand. I was hoping that perhaps it had caused the loss of accuracy.
After a few rounds my confidence was up and I switched back to the 100m targets. I double checked the gas plug; it was good to go. Using the Federal SMK ammo, my first shot landed in the white of the target, again. Small adjustment, my shot landed in the black. Things are looking up! Just kidding! RNGR4 Another click and the rounds started going everywhere again. I checked that doggone gas plug again, because I just KNEW it was loose, but it was still nice and snug.
Back to the 25m sight in. Life at this point was frustrating. ZQ 7.62 again, zeroed again, back to 100m. Exact same results. I rezeroed AGAIN and figured what the heck, I'm using ZQ to zero, let's see how that shoots at 100m. It didn't shoot much different than the Federal! Reversed the process and zeroed with Federal, then shot 100m with Federal. Same results.
You can imagine my absolute frustration at this point. I decided to "cheat" and turn on the Aimpoint. (which by the way, what a sweet relief after using those iron sights. Felt so nice and the dot was so much easier to aim.)
Absolute. Zero. Consistency.
It didn't matter how much I adjusted my iron sights or optic. Something was just off. I don't claim to be a great or good shooter, but I eliminated as many "self" factors as possible. I started off using an ammo can as a shooting prop. The rifle laid on my hand, which laid on the can. This method produced the best results. I later tried resting the rifle forearm on an adjustable tripod. Didn't feel right and no notable accuracy changes. At my highest point of frustration, I borrowed a shooting sled from the range. Despite being supported by this sled front and rear AND the point of aim being exactly the same each shot, there was zero consistency.
I had 20 rounds of ZQ left and 22 rounds of Federal. Told myself to cut the crap, focus, breath, and shoot like my life depended on it. Well if my life depended on shooting elephants I'd be ok! But the Iron Man competition was a complete failure for me. I used up the last 20 rounds of ZQ and 2 rounds of Federal, deciding to the save my money and put my Federal ammo back in the can.
So WHAT ON EARTH happened today??? I either SUCK really bad, or something went wrong with my rifle. (So far, I'm feeling like the culprit because this rifle was amazing last range trip and at the start of this trip)
I have photographed many parts of my rifle to see if anyone can spot a problem. The front ferrule has not been opened up to NM specifications, and there is very light wear there. The op rod track and op rod seem to have excessive wear (worn down to the silver, I don't recall that happening to my SAI SOCOM 16). The most concerning thing I found was inside the flash suppressor. It was extremely hard to photograph, but I did catch some of what appears to be spiral grazes. I don't know if this is part of the rough Winchester machining work, or if bullets are grazing the suppressor on the way out.
That's what I see, what do you see? (open to all input, even if it's "You're an amateur, learn to shoot!" GI1)
Front Ferrule (notice small areas that are worn down to silver)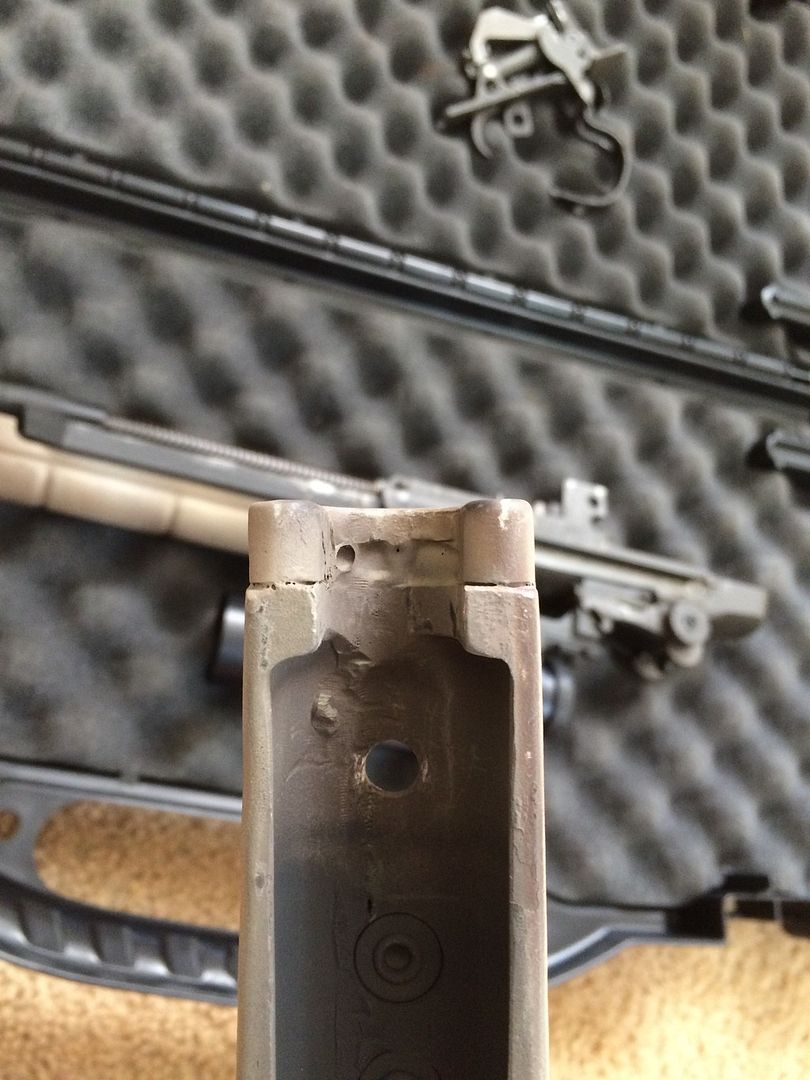 Receiver Rear Half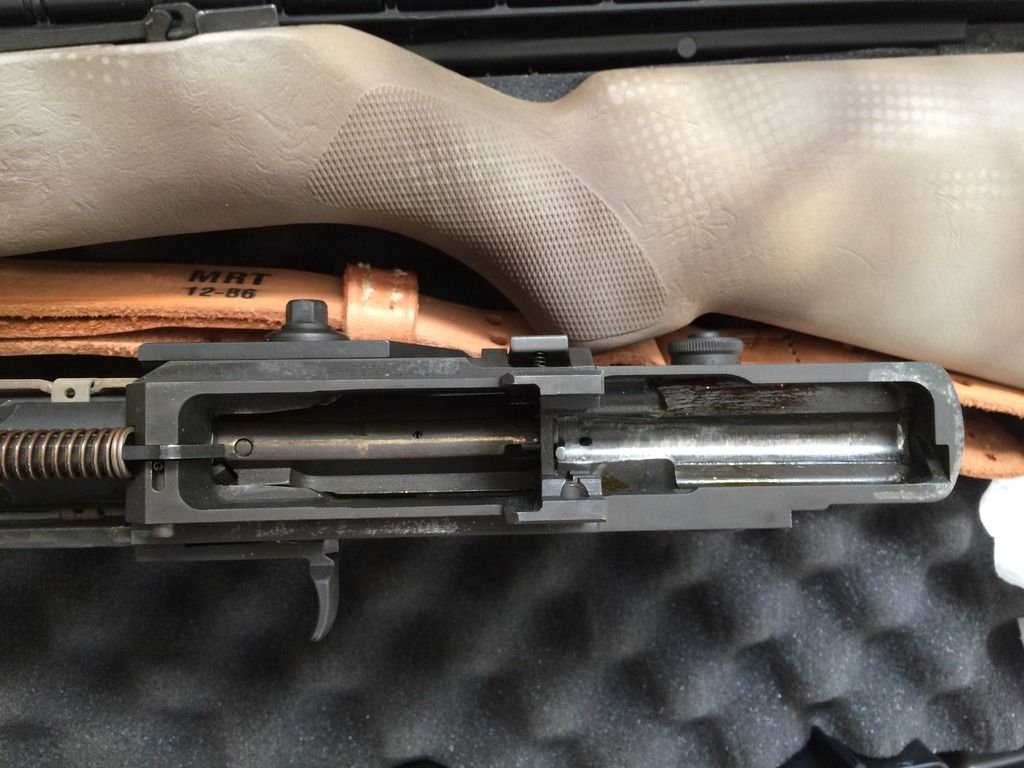 Receiver Middle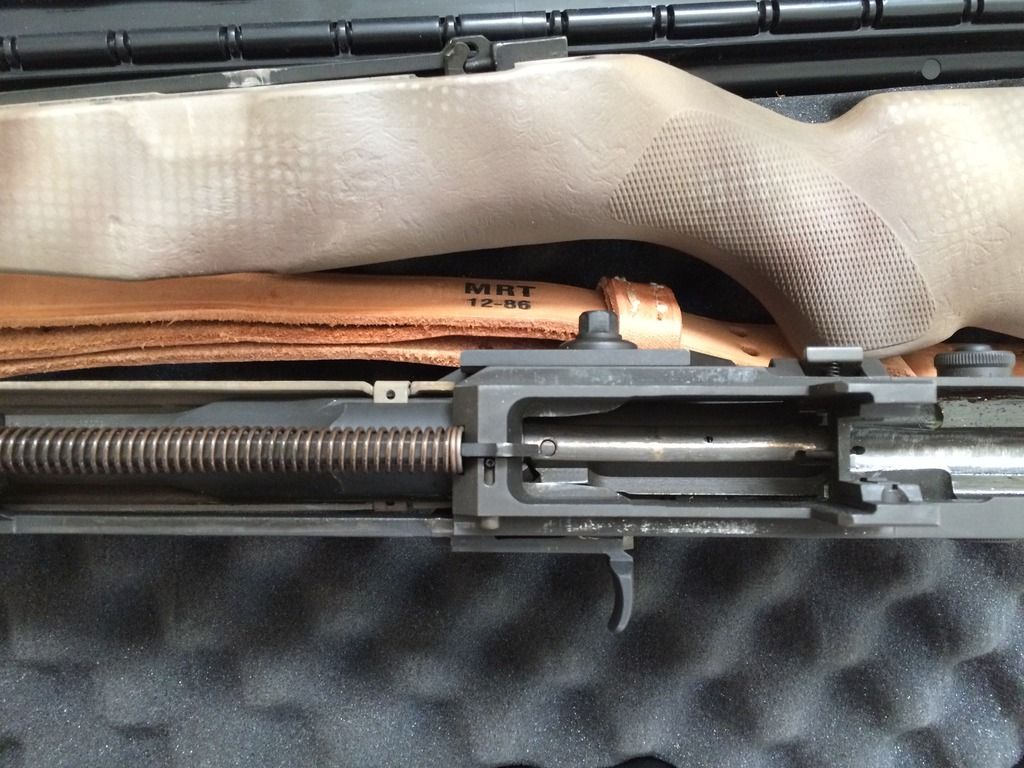 Gas Cylinder Area (small silver spot, also notice op rod finish worn, it was just refinished and nitrided)
Bolt Face (I saw nothing notable here, just ZQ primer sealant)
More Op Rod Photos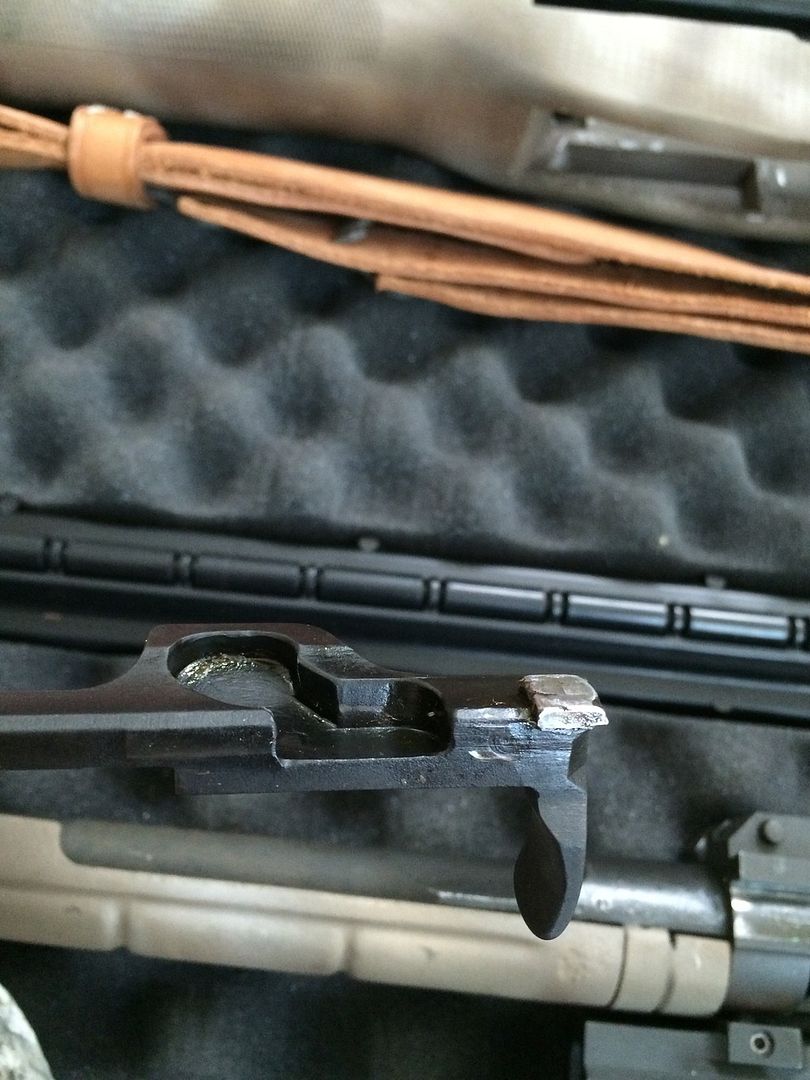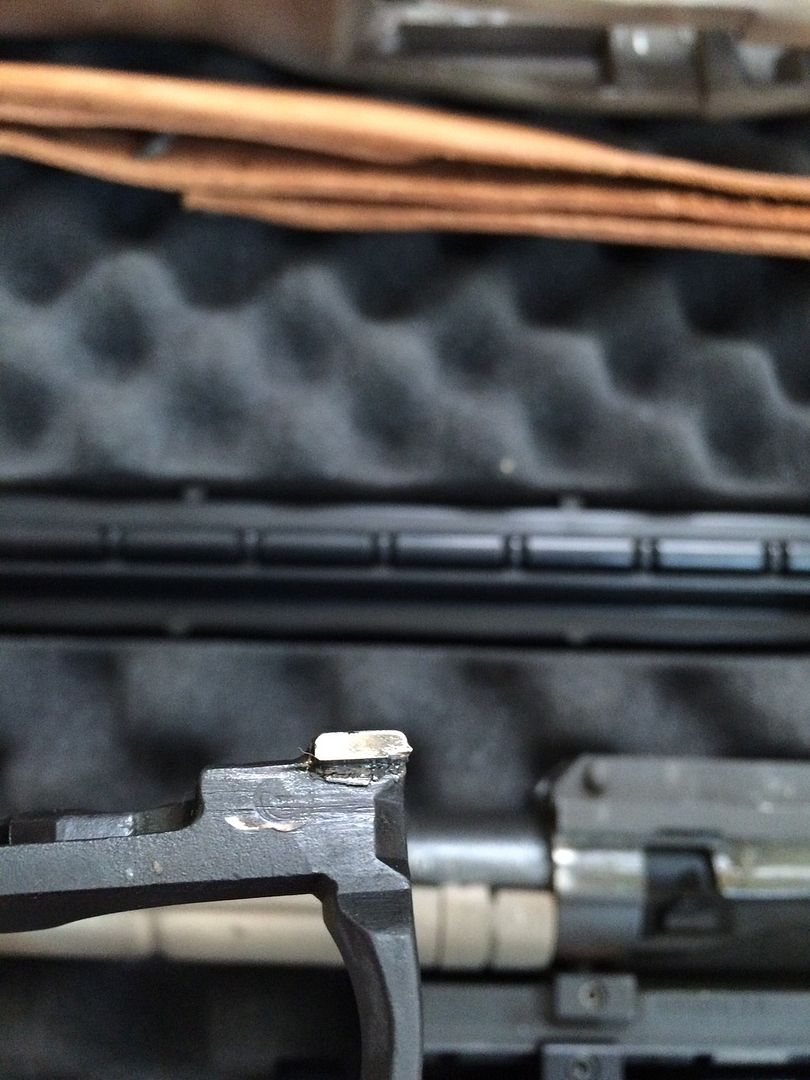 Gas Piston (was NOS Winchester piston, the sharp edges are extremely rough and look chewed up?)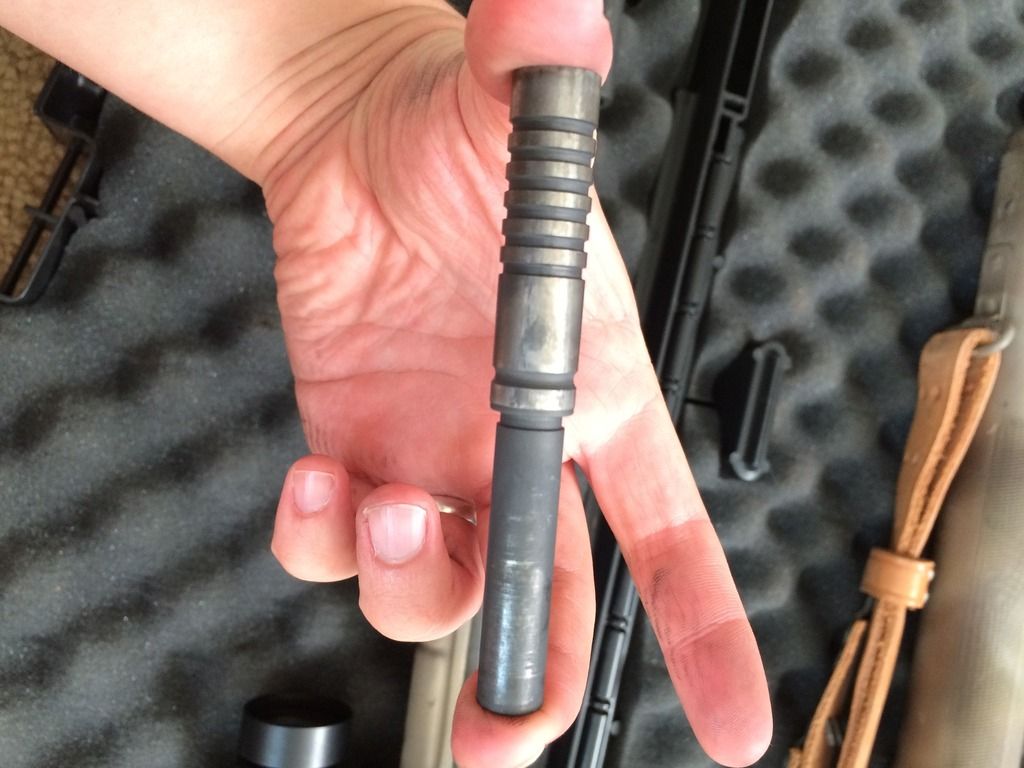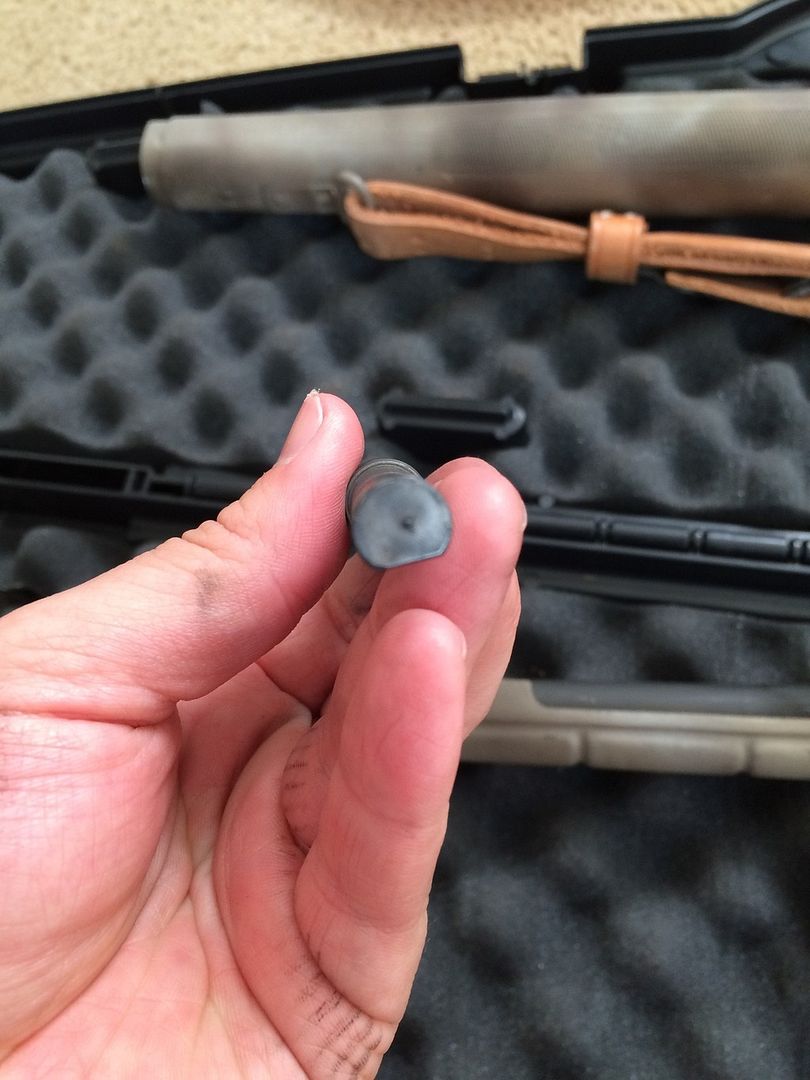 The Flash Suppressor (was new in can, no NM modification)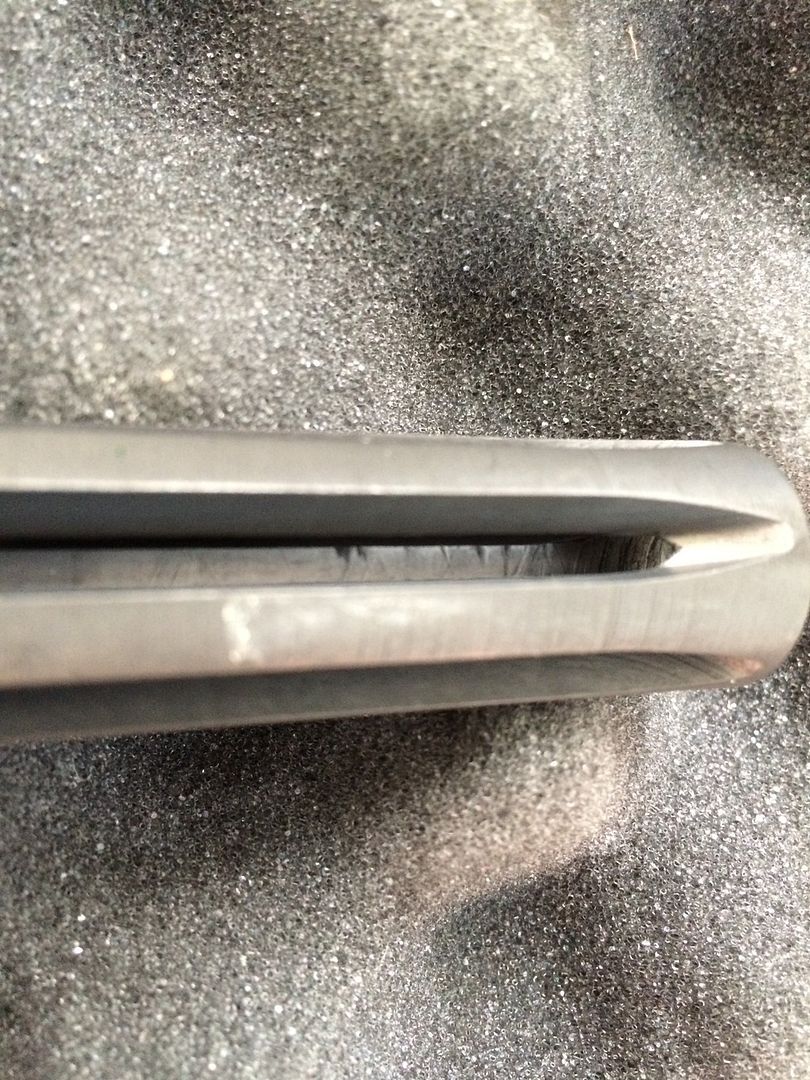 Side of Receiver and Op Rod Channel (wear seems excessive to me, but I don't have anything to compare to)