Discussion Starter
·
#1
·
Some of you may know I'm currently re-building up my SA XD-40 into a whole new gun. It's meant to be used as a Limited gun for USPSA/IPSC shooting and hopefully will serve me well once it's finished.
Here's what has been done so far:
DP Adjustable sight set
Extended mag release
Canyon Creek magwell
Springer Precision trigger kit (down to 2-3lbs and 75% of the travel gone)
4 Canyon Creek extended magazine kits (16rd)
Match barrel
Tungsten guide rod
Stippled the frame
Refinished ALL metal parts in a glossy black finish by Canyon Creek, Getting the entire frame painted in Everglades Green Duracoat with glossy clear coat to finish it off.
Should receive the metal parts sometime next week (in transit) and once I get those I'll start to use the Duracoat.
One thing I know for sure, This stuff sure is expensive to do. GI3
Here's some of my pictures so far.
There's probably some better more complex way to do this but I made sure I cleaned it up really nice before I put that Magwell on. Looked as if a Pro did it. GI5
A true would have used duct tape, but I'm a smart . Didn't want to clean off all the residue. GI2
(before I stippled the frame)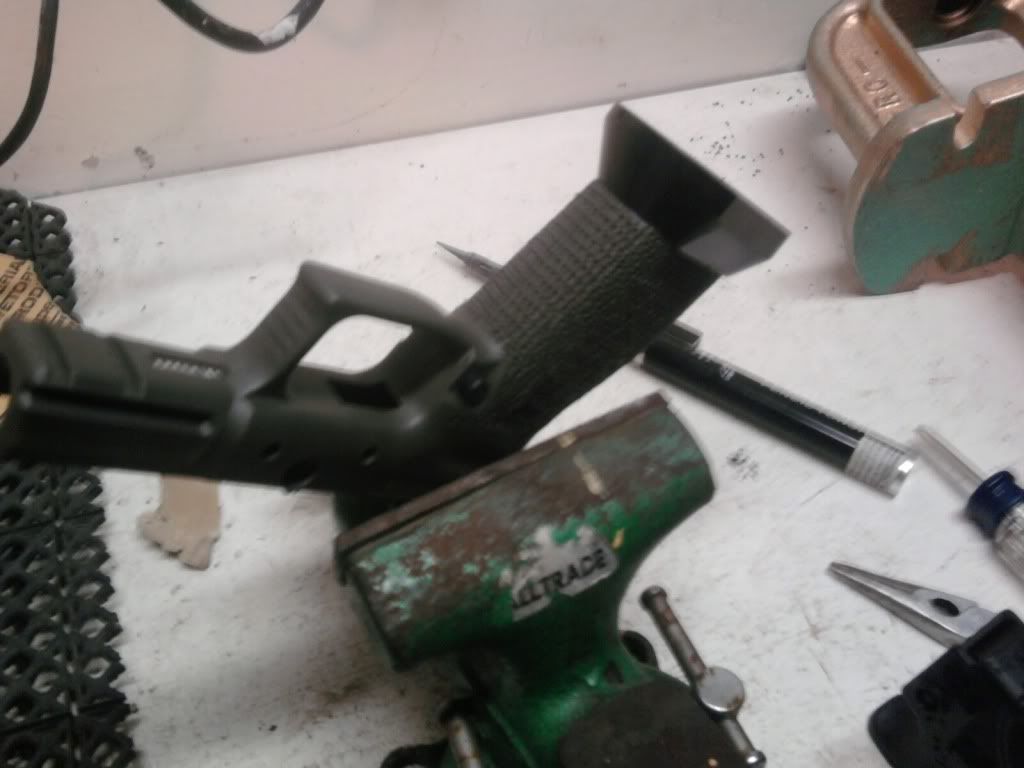 Stippling. First time trying this, I think I did pretty good.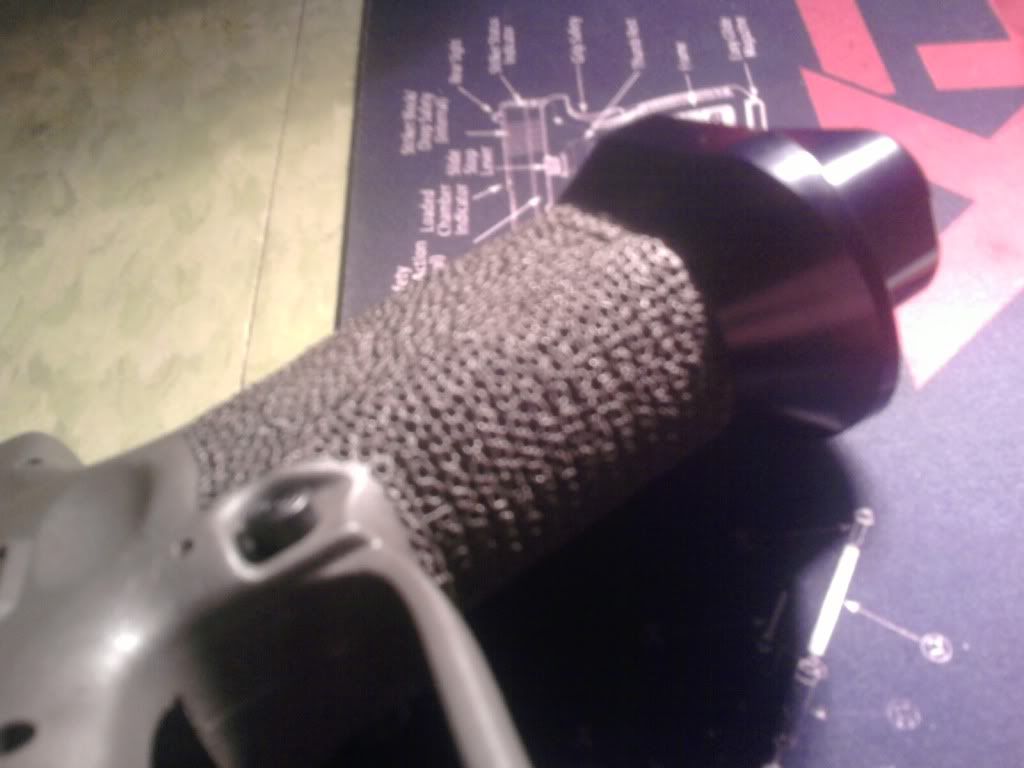 Stippling finished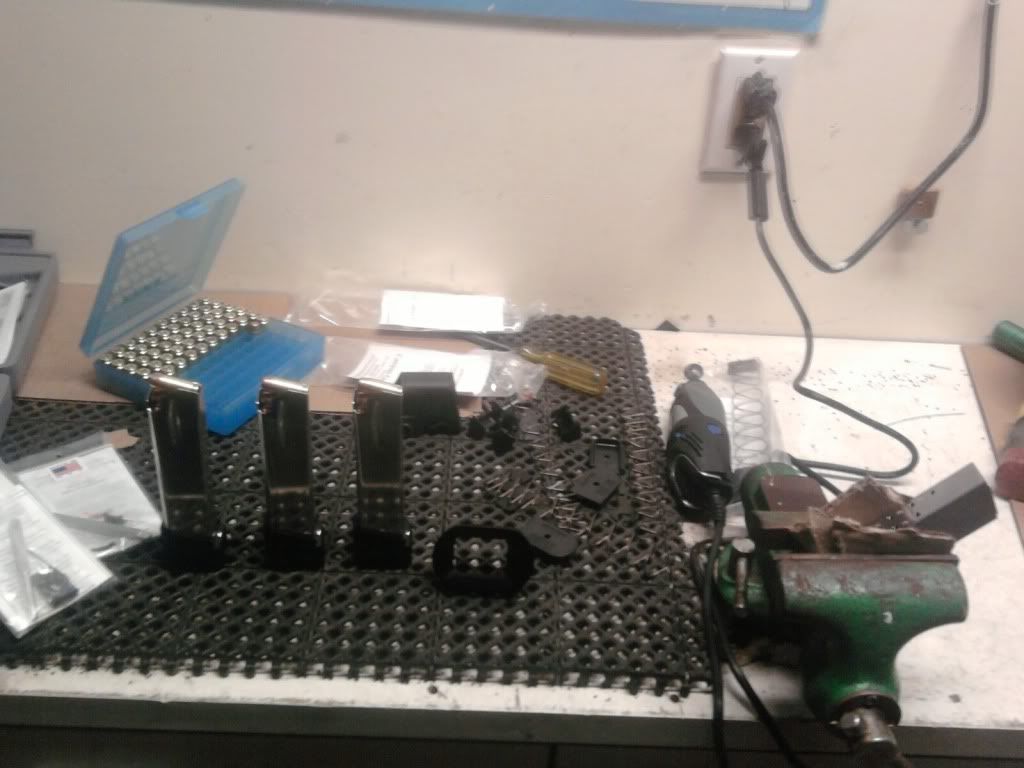 Getting my mag tubes prepped for the new kits.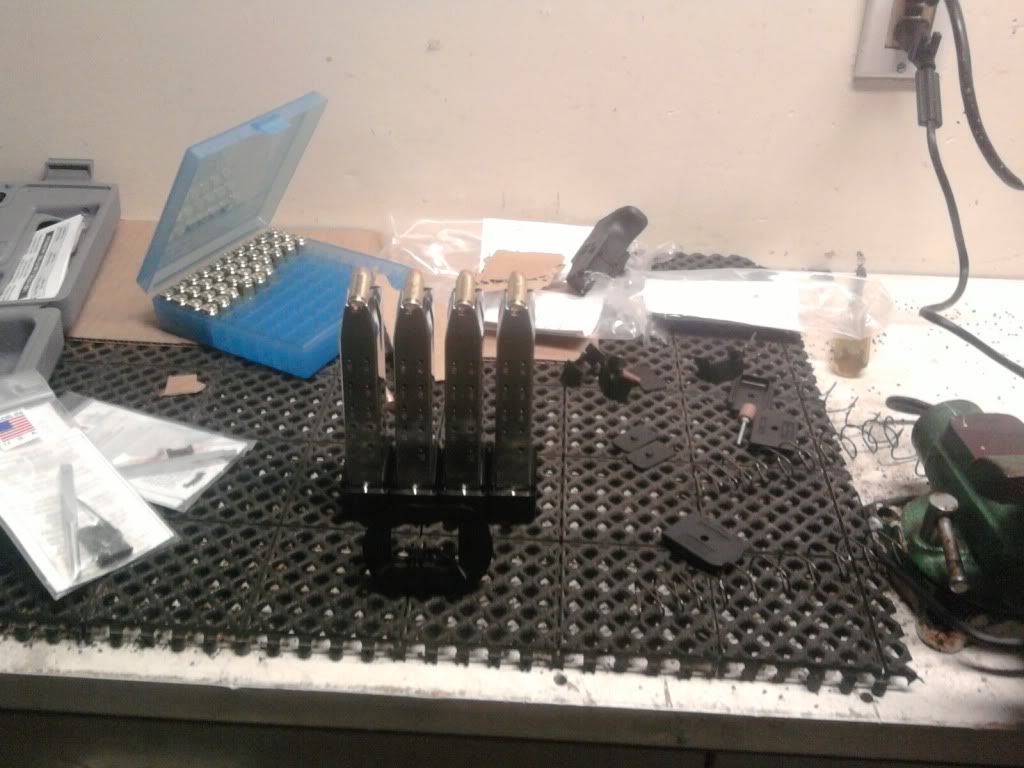 All finished with the magazines
Will post up some more pictures when I get my parts next week and when the entire thing is completed. Hope this amused you guys.