Discussion Starter
·
#1
·
Traded my Loaded Stainless for an un-fired SOCOM 16 the other day. Yesterday I had an opportunity to get to the range, so I put 100 rounds through it without any problems.
Rifle is fun to shoot, makes a BIG bang and flash! And seems like it's going to be accurate enough for me.
Check out 50 yard target. That's 20 rounds. Do I need to raise the sights for ZERO at 200, or should I leave it there? Farthest I plan to shoot is 200 yards. Maybe 300 if the right buck or coyote steps out at the right place..
Here are two pics straight out of the box.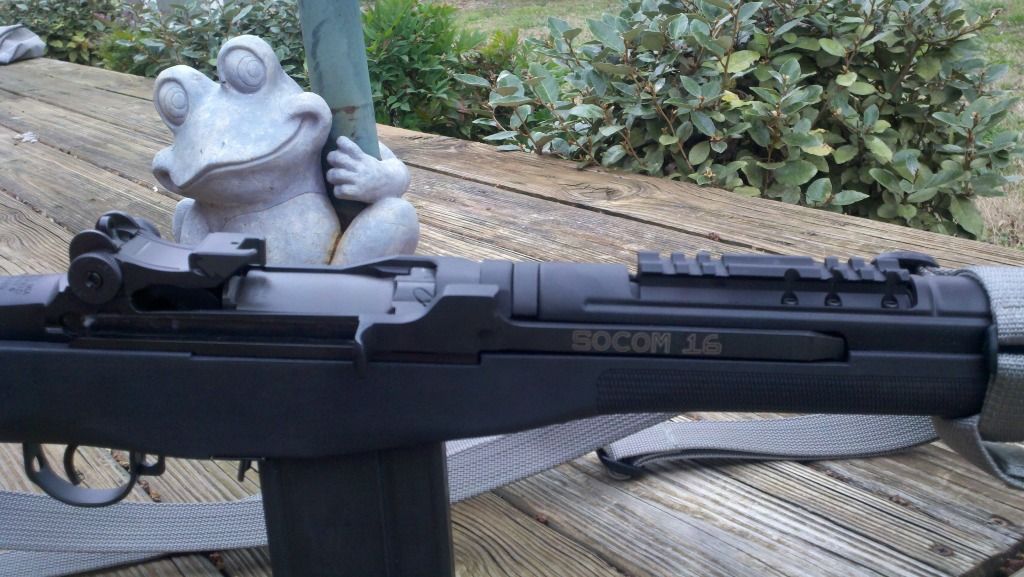 The only issue I see with this rifle is the Op rod is slamming into the side of the scout type rail mount that is bolted to the barrel. Enough so that there was a considerable amount of metal shavings in the area. If I ride the Op rod forward you can clearly see the interference at the front of the Op rod.
Anyone seen anything like this on these rifles before?
Send it to SAI or get at it with a die grinder? Or let it clearance itself (not my preferred option).
Thanks for any input.
I understand now why these rifles seem to be so much fun. My trusty AR will likely start to collect dust as long as I can afford ammo for the 7.62
Regards,
JS
Middle TN