Discussion Starter
·
#1
·
I got a package in the mail yesterday and in it was a brand new fully-adjustable trigger specifically designed to be used in pistol-gripped M14's. It dropped right in and all I can say is WOW!!!
You get a lot more trigger than a GI trigger...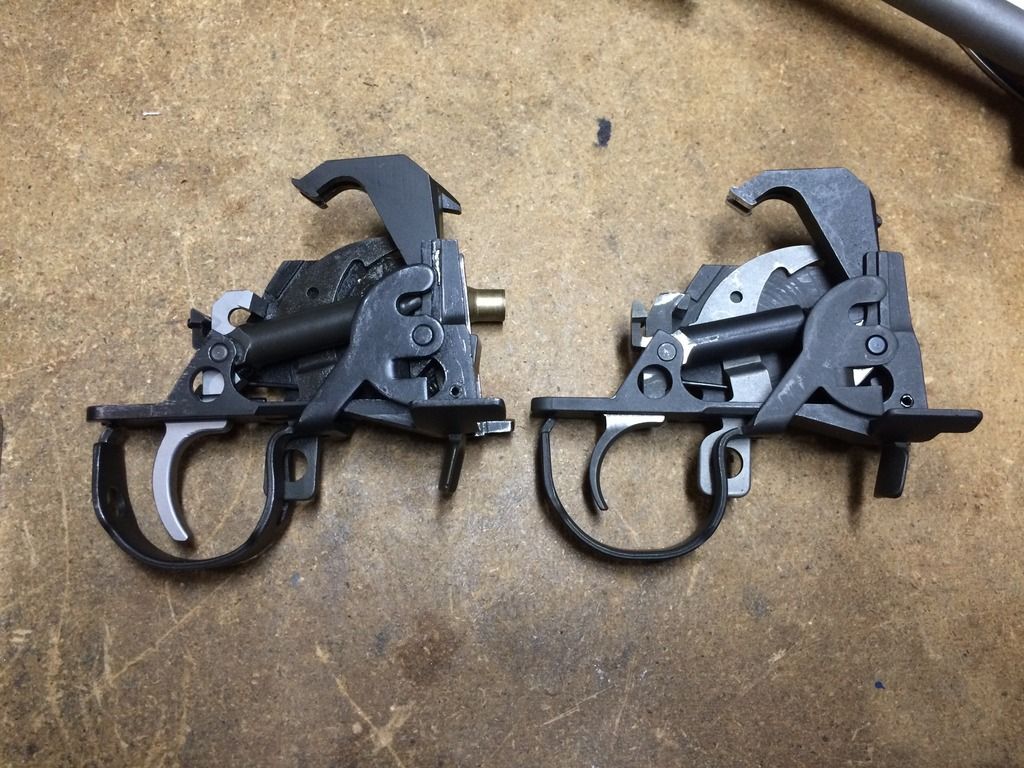 Here's an illustration about the current issue that a GI profile trigger presents with pistol-gripped chassis systems. The trigger finger is not fully supported and it causes discomfort during extended shooting sessions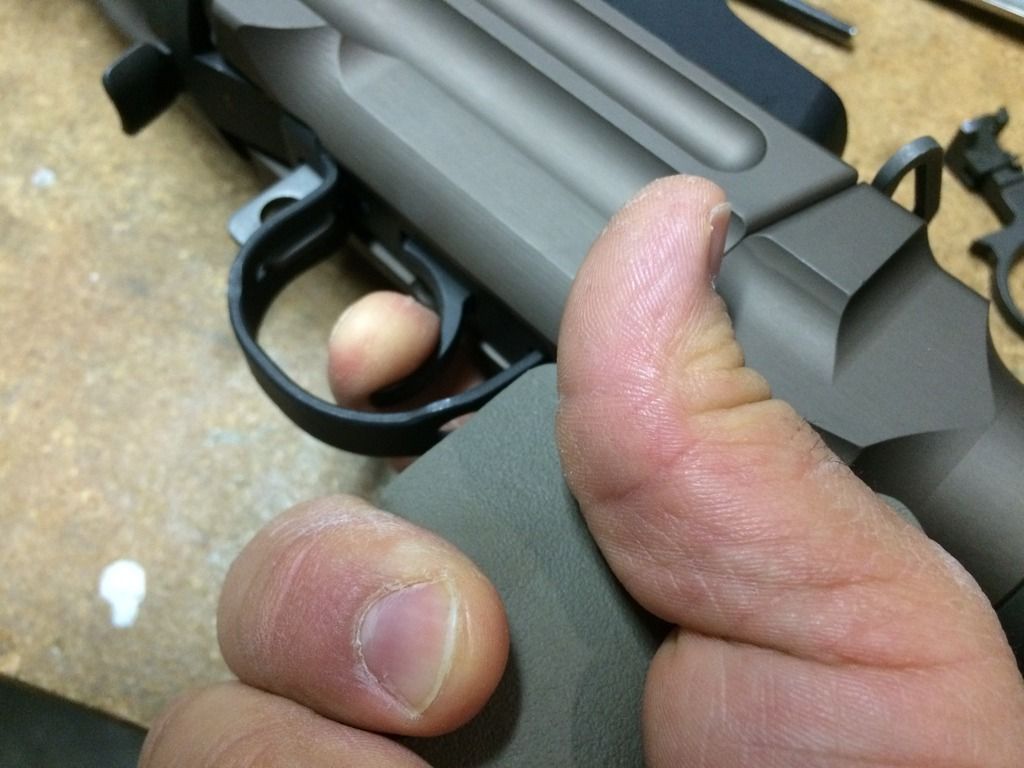 Here's the Shooting Sight extended trigger. It presents not only a longer trigger which fully supports the trigger finger, but it's set at a different angle thats' more ideal for pistol-gripped rifles as well.
Up until now, the only solution was the trigger shoe which was installed using two set screws which clamped on to a GI trigger.
I tested the trigger out on a traditional stocked rifle as well and it is still comfortable and the angle that it's set at doesn't seem to take away from the original design.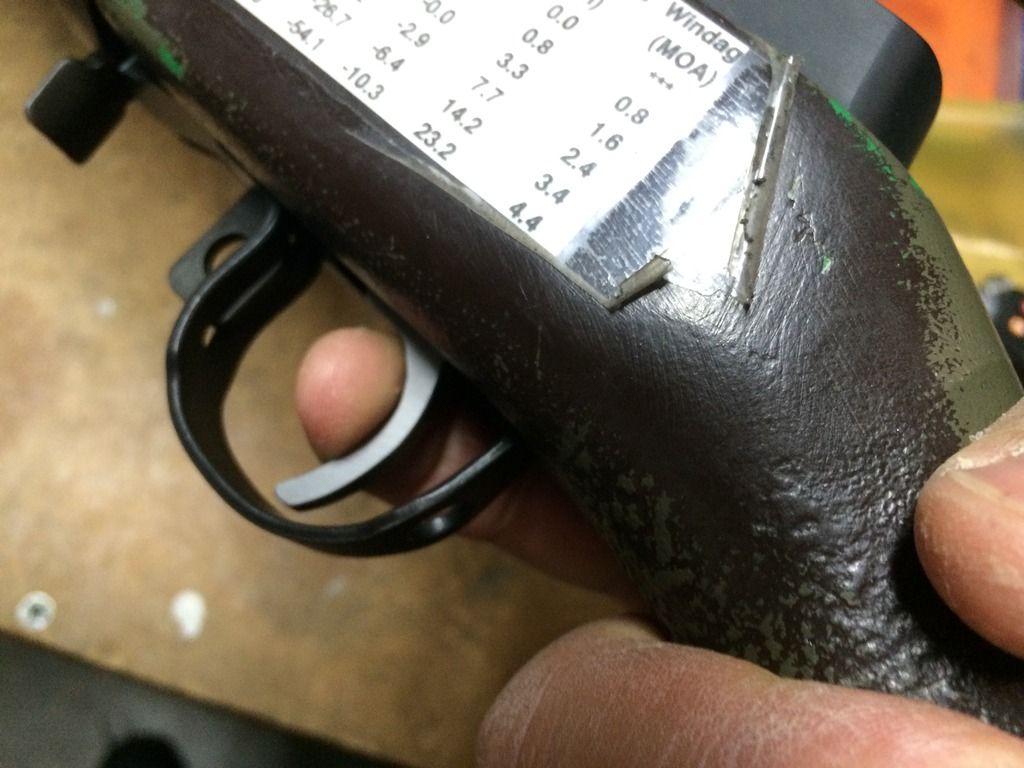 Admittedly, I didn't read the instructions before diving into installation, but I was able to adjust the trigger pull to an obscenely low and then adjust it back to the proper trigger pull. Setup was probably in the instructions but I was just too excited to read them.
Tony.