Rebuilding and restoring to firing condition old "retired" USGI guns is a duty I believe very strongly in.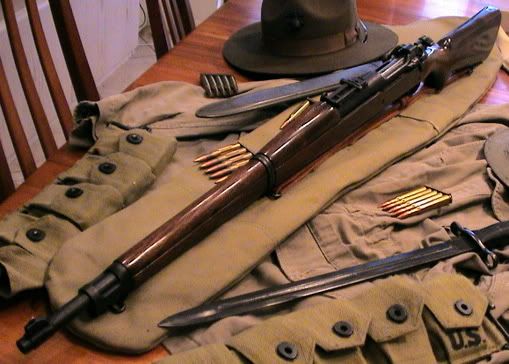 1918 Springfield 1903A1 CMP Greek Return, NOS Springfield Stock, 1942 Springfield Barrel. Tracked it within 2 numbers to a Marine Unit in the Pacific in WW-II. Wish it could talk. Trigger is smooth as glass and it still shoots very tight and Kicks like a Mule with Mil-Spec Surplus Ball Ammo.
Congrats on your project. If you care, an iron will steam out many of the scrapes and bruises on your stock if you feel you need to clean it up any.
Of course..it earned every one of them.