Discussion Starter
·
#1
·
Thought I would post up my favorite loadout.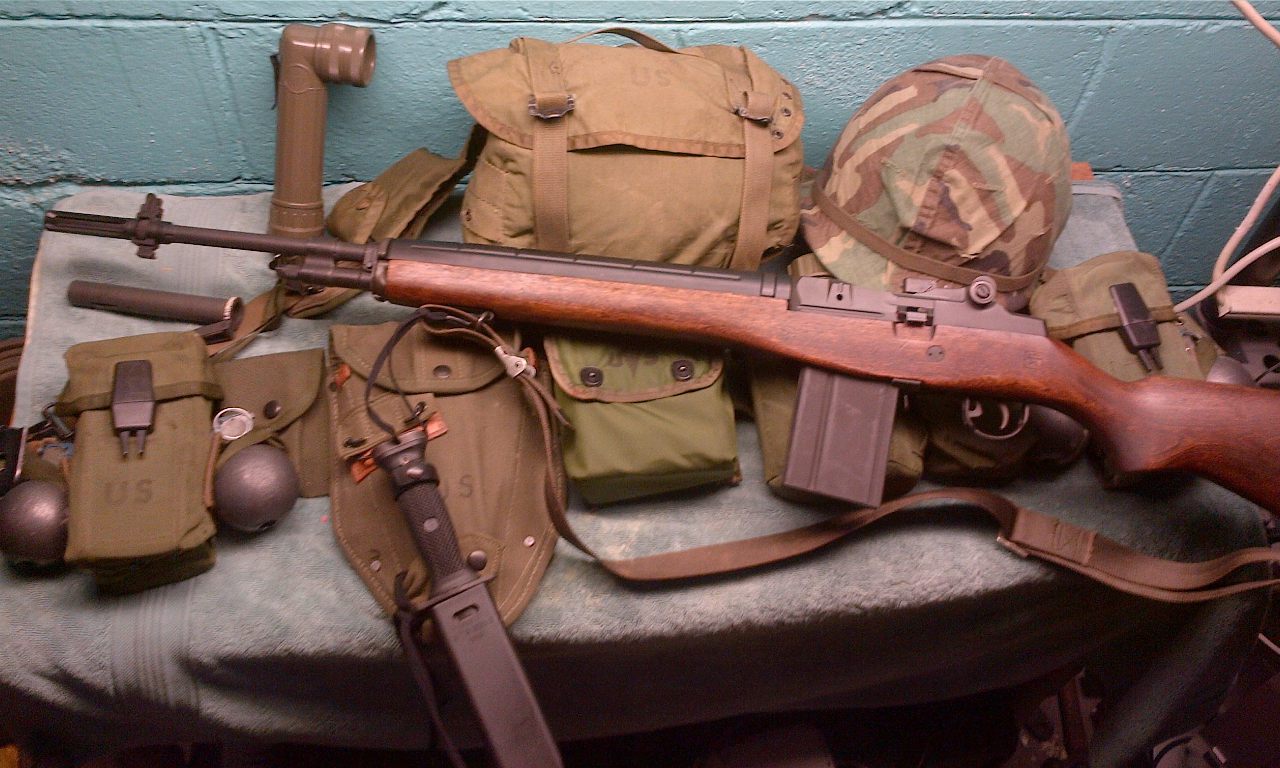 Pretty much a M1967 MLCE loadout with a few exceptions.
M1967 Davis Pistol Belt [MEDIUM] NSN 8465-00-935-681 (Hard to see, but it's there, complete with Davis fasteners 60 dollar + collectible I know, but it's the belt I like best)
M1967 H suspenders NSN 8465-00-935-6830
M1967 1qt Canteen cover NSN 8465-00-860-0256 with 1969 canteen and 1965 cup
Two M1969 M16 30 round pouch NSN 8465-00-926-6610 (Yeah I know, more collectible grade stuff, but these will actually fit the 25 round CMI M14 mags! The Alice ones don't)
Nylon Duck M14 Magazine Pouch NSN 8465-00-860-0259 (yep, yet another collectible, LOL)
Alice Compass pouch 8465-00-935-6814 with USGI bandage
IFAK KIT (First Aid Kit) 6545-01-094-8412
3 day training butpack 8465-00-935-6825, Filled with mess kit, silverware, and other stuff.
M1956 E tool carrier 8465-00-542-5842 with M1967 E tool. (I prefer this E-tool carrier, and Yes I do carry the E-tool a lot, that dang thing is handy)
Mk3 Mod 0 knife and sheath 1095-00-391-1056 (prefer this Knife to any of the bayonets, this is one damn nice Knife!)
Extra M1956 compass pouch, for Carrying some extra Stripper clips with tracers.
M1 steel pot, one of the last made. Don't see them like this often.
Other stuff.
I have 7 mags, one in the rifle and six in the pouches. Two of the seven are 25 rounders kept in the front pouches. One 20 and one 25 in each. I know this stuff is a bunch of collectible stuff, but I just prefer the way it works. This stuff was made to use not baby.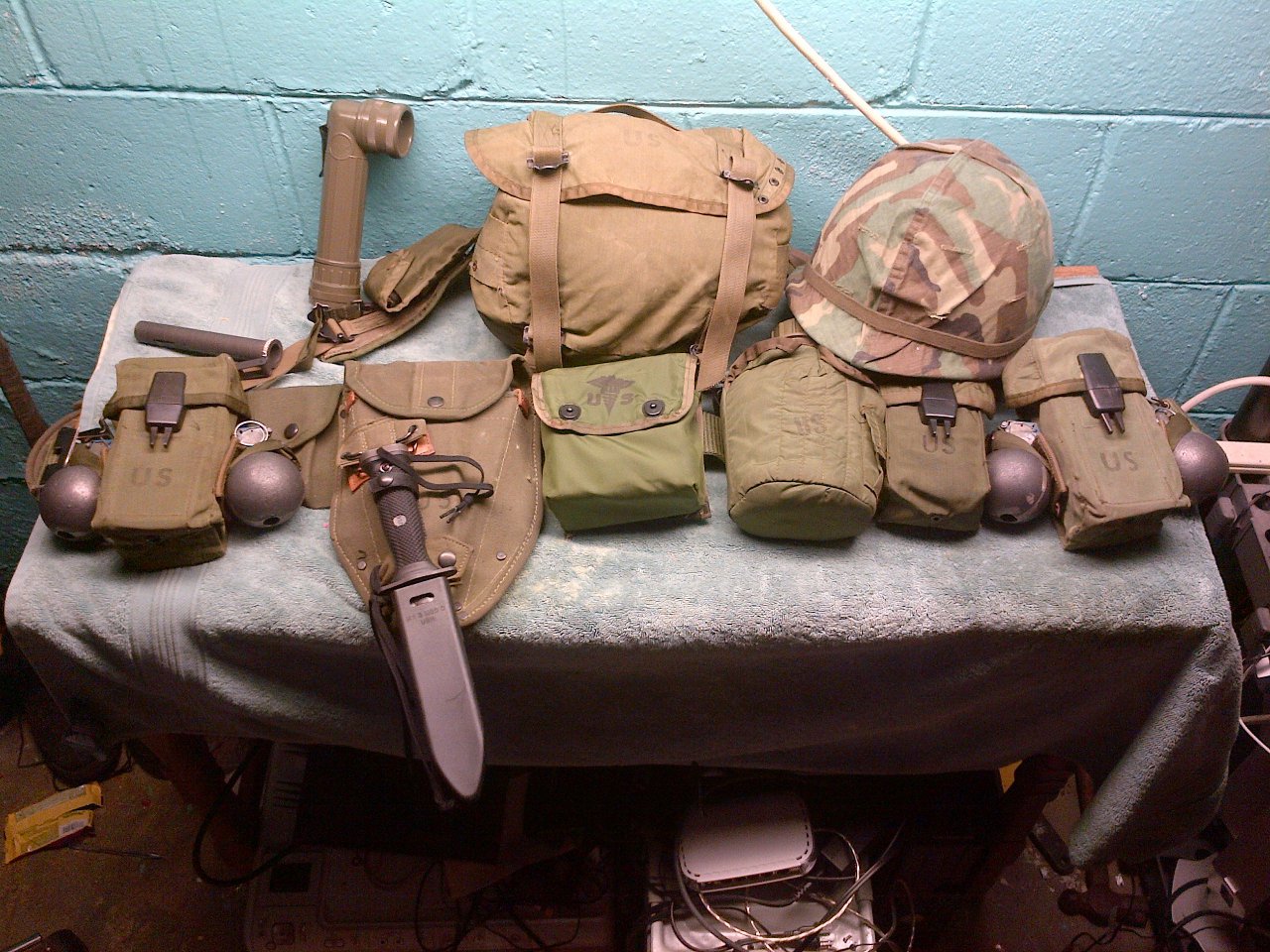 Ohh yeah, the fake frags help balance out the heavy stuff in the back.