Discussion Starter
·
#1
·
Hi all,
I did this a year or two ago. A couple people have asked me for photos, and I finally had a moment to snap some photos and (I hope) figure out how to post them.
It's a Bassett Picattiny mount ($150ish) with a 2-8x32 Nikon Monarch ($220ish) and Warne rings ($30ish).
The scope lives in a cheap (<$10) pistol rug.
Of course it bolts right to the rifle: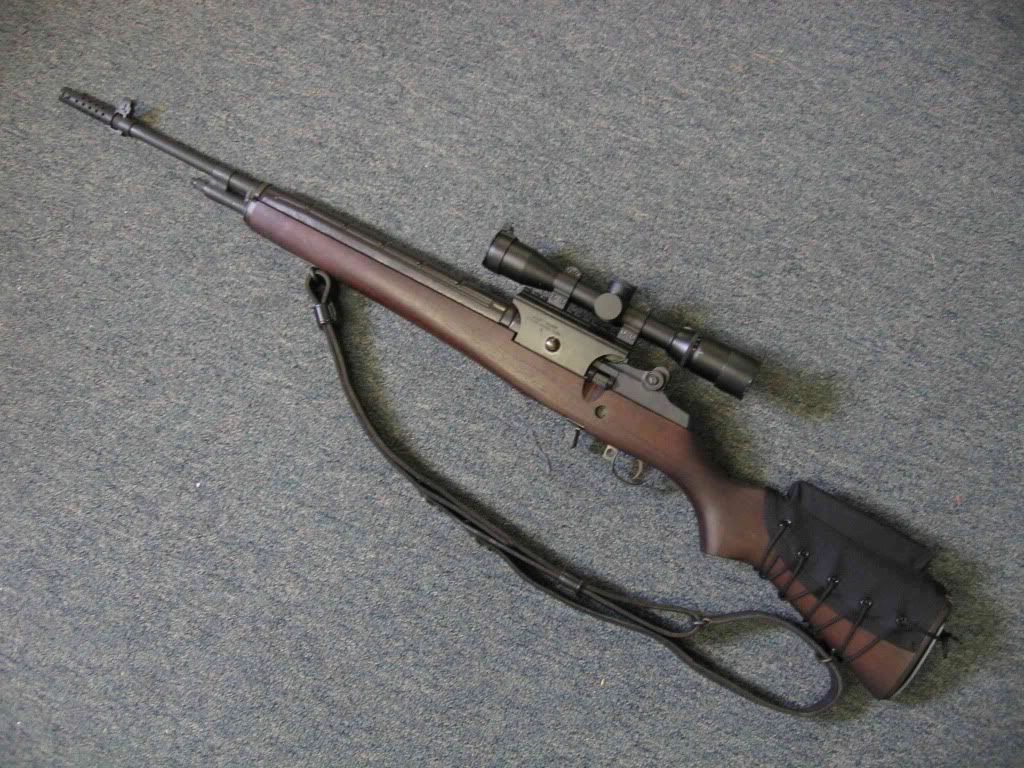 Here are some close-ups:
No disrespect intended to anyone who spent more, but this fulfills my needs so well (occasionally shooting at 300yds) that I can't imagine why I would have spent more.
The 2x magnification setting is low enough that the scope isn't disorienting at across-the-yard ranges, and the 8x magnification is enough to clearly see targets at 300yds (300yds divided by 8 is less than 40yds).
The mount and scope bell sit just barely high enough that I could still use the iron sights with the scope mounted (though I never have).
YMMV,
Bimmer