Last year I picked up a Police trade in "Bush" for cheap.
.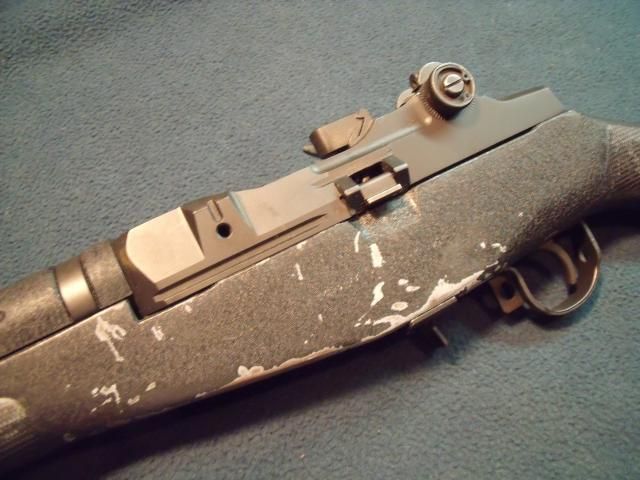 .
.
As I was shimming and upgrading to some necessary USGI parts, I put some time into thinking through what I wanted to do with it.
When those M14 E2 stocks hit the market last year I picked up a blem for cheap (er than I ever thought I'd find one).
I tried the E2 stock on my scoped, full length rifle and found that from prone or at the bench I was not able to break the shot as well as a standard stock. I struggled because my finger was in just a different enough position that it did not feel right.
Then I throw that same M14 E2 stock on the M1A Bush that I intend to shoot primarily off hand at intermediate targets with a little more speed involved. In this role it is working great. I don't notice or feel like my finger is out of position. The P grip gives much more control in unsupported mag changes and moving quicker from target to target.
.
Because it's and E2 and I had a vented handguard I had to use it. I used the RTV black Silicone method of floating and supporting the ventilated handguard. That's a blob under the rear clip, a blob on the Op rod guide and a schmear inside the front band as well. I must say that was a huge improvement in fit. When I mocked it up it with no silicone it was all loose and floppy but re-assembled with the silicone set up, it turned out really firm and well supported in three spots. I might not even break it.
;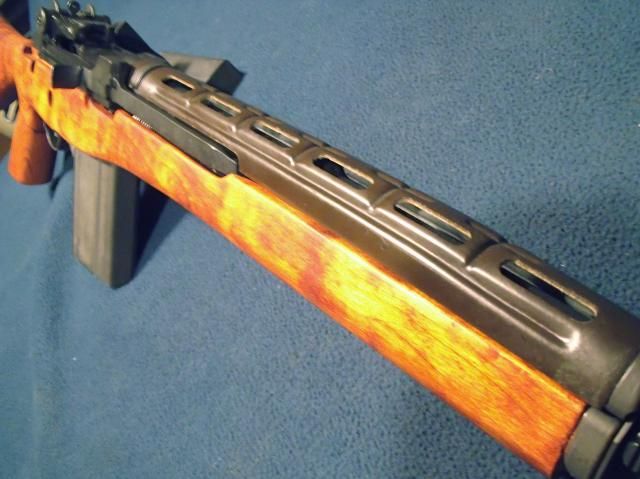 .
Using the holes for the E2 front grip I mounted a short rail and stubby grip. Just enough to grab onto.
I wanted a red dot on this gun and I wanted it low. So I decided on this course of action. Vortex Sparc on a Pro Mag split rail M14 mount ( ARMS 18 knock off ). Because I was only using the front part of the rail to mount the Sparc I was not concerned with how good or bad its mechanical alignment was. Only the stability of the front rail. A real ARMS mount was not 100% necessary so I went with the split rail features on a cheap mount. The attachment and adjustment hardware is soft like butter, so go slow and use the right sized phillister head drivers.
.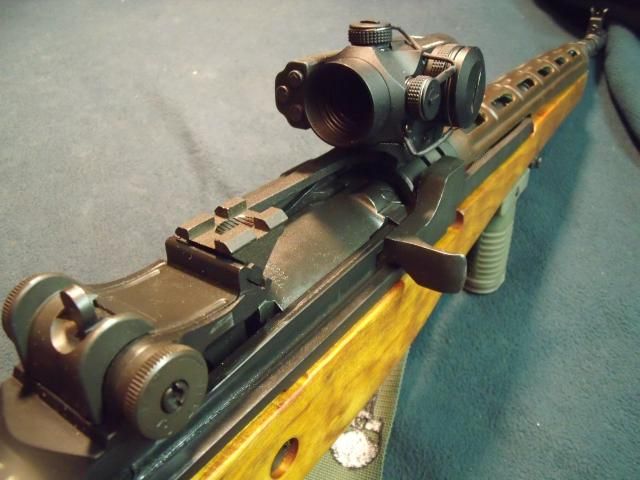 .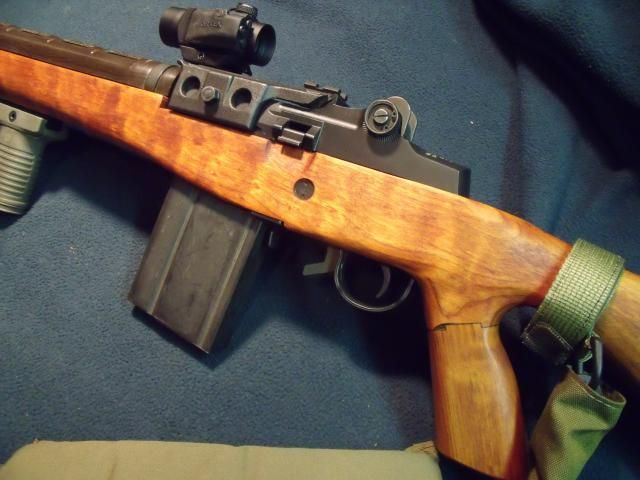 .
.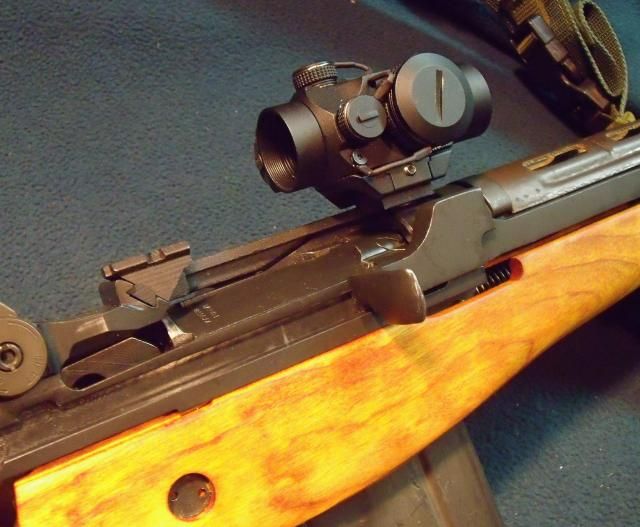 .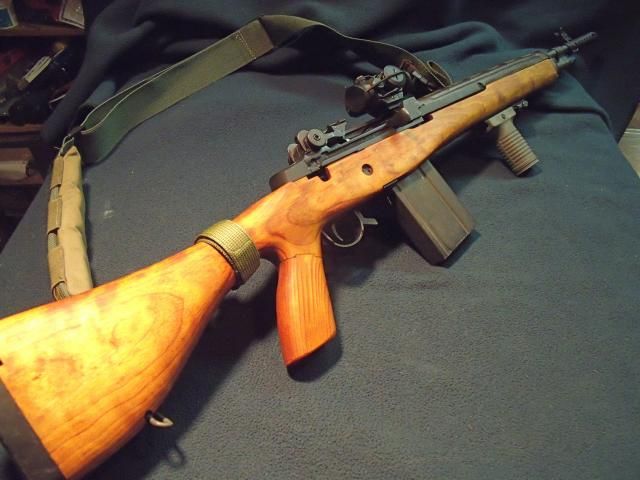 .
I added a JP Ent 1" Delta P brake from the last group buy and got it sighted in last month ( the brake is not pictured). Hot Damn. No muzzle rise whatsoever. Between the brake and the E2 stock there is excellent control tracking for fast target changes. I was busting clays at 50 yards at nearly 1 second intervals.
This came out great if I do say so myself.
JR