Discussion Starter
·
#1
·
I took my M1 out today rabbit hunting with some friends. It has been awhile since my June of '41 Springfield has been out. The HXP I used functioned great as always. It was a nice change of pace from the usual rabbit hunt, this time donning my WW2 replica cartridge belt and leather flap holster for my .45.
The trusty M1 proved as good, and better (today) as the ARs my friends were using.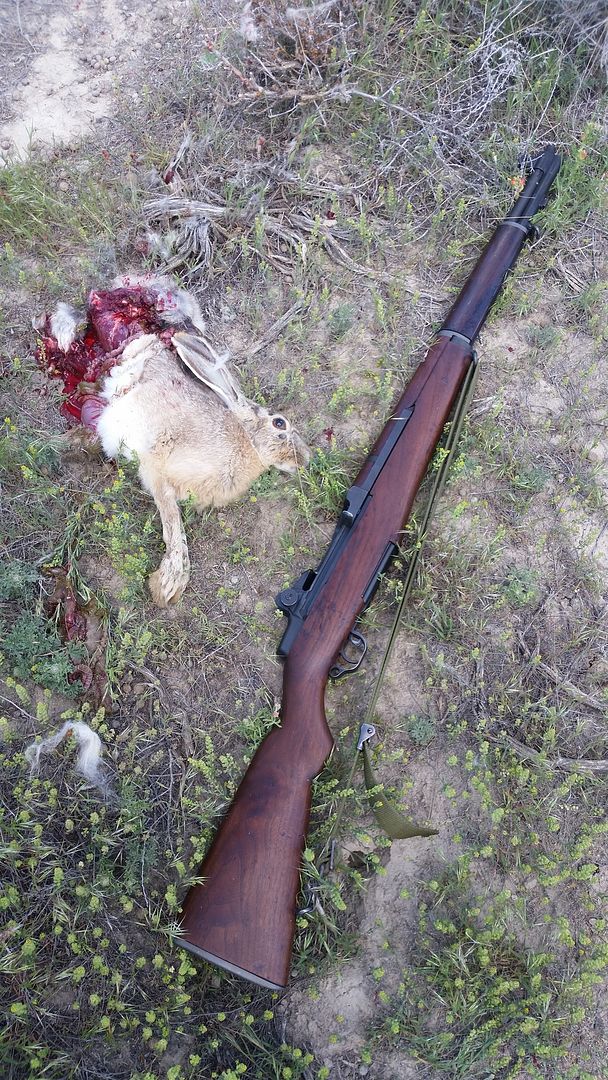 However, after maybe my second reload, my rifle started partially releasing the en bloc clip after the fourth round causing a failure to feed. The issue was easily cleared by pushing back on the operating rod with my hand and pressing the clip back into place with my thumb and then sending the bolt home as usual. The stoppage occurred after each remaining shot and then after the third or fourth round fired from each new clip used subsequently.
These clips have been loaded for over a year. That doesn't seem like that would affect them, right? The rifle has never had any other functional issues in the four years I have owned it (CMP Service Grade).
The stoppage is shown in the picture below.
I was unable to duplicate the issue by manually cycling the rounds from the clip.
Any help is much appreciated.