Hello M14 fans. I have been meaning to write-up this review for a while because I want to give back to the Firing Line community.
Some of you may remember my initial post about finding a 1978 SAI National Match and the work I had done on it by a true craftsman and M14 aficianado: Carl Leisinger. That thread can be found here:
http://www.m14tfl.com/upload/showthread.php?t=78351
Well, as I alluded to in previous posts, I decided to have Carl fine-tune my LRB M-25 scout rifle.
For those of you unfamiliar with Carl and the level of skill he brings to the table, here is his website:
http://radomski.us/njhp/major.htm
Because I know we all like details, here are the specs for my rifle:
* LRB M-25 receiver with 18.5" Criterion chrome-lined in
Medium contour.
* LRB Op-rod & Gas cylinder
* Sadlak Ti piston & Spring Guide
* Sadlak extended mag release
* Sadlak over-sized bolt release
* Tubb's Chrome Silicon operating and hammer springs
* USGI Trigger assenbly
* USGI TRW bolt & internals
* Smith Enterprises hooded Gas Lock Front Sight
* Smith Enterprises Vortex Direct-Connect Flash Supressor
* USGI Fiberglass stock
* Versa Pod front Picatinny Rail/Sling Swivel
* Coyote M14 cheekrest
* TPS Mil-Std 1913 Scope Rings (medium) - (probably could have gone with low)
* Leupold Mark 4 MR/T 1.5-5x20mm Illum. Reticle scope
Carl performed the following services:
* Received the basic rifle from LRB - inspected and found
her "good-to-go."
* Glass bedding
* Trigger job
* Scope Mounting
* Installation of flash supressor
* Sub-contracting welding of gas cylinder/front-band and
custom dura-coat camo paint job.
* Test fired and evaluation.
Conclusion: In my opinion - this is the ultimate "SHTF" rifle. It is match-grade accurate, utterly reliable, handy to use, and it looks good too!
Carl is a true crafstman. He really listens to your needs and builds the rifle you want. He is meticulous and demanding in making sure that he delivers a product that meets and exceeds your expectations.
There are precious few quality M14 gunsmiths available. Carl certainly deserves to be ranked among the few, the proud, and the worthy - to work on our beloved rifles.
On to the pictures:
First up - the bedding. As we all know, if you are using a traditional USGI stock, you *must* have your rifle bedded to get the best accuracy. Carl is a superb craftsman and his bedding job reveals a precision and a finish that makes the receiver and stock appear to have been spit from a single mold: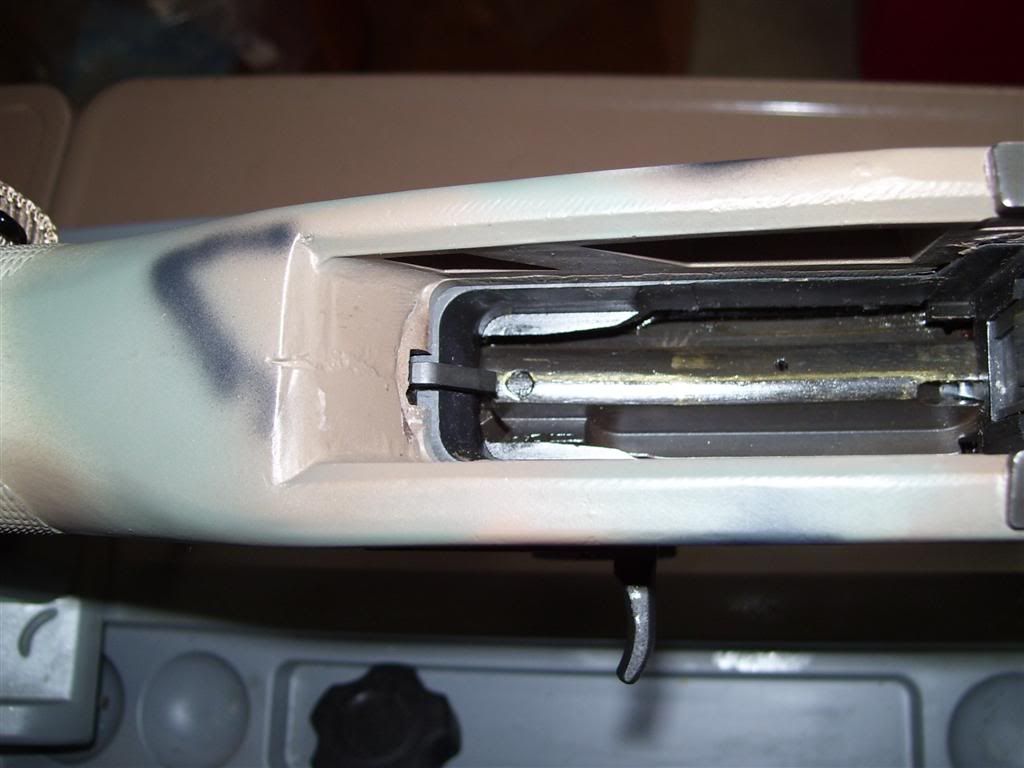 Look at the fine seam between the bedding and the stock: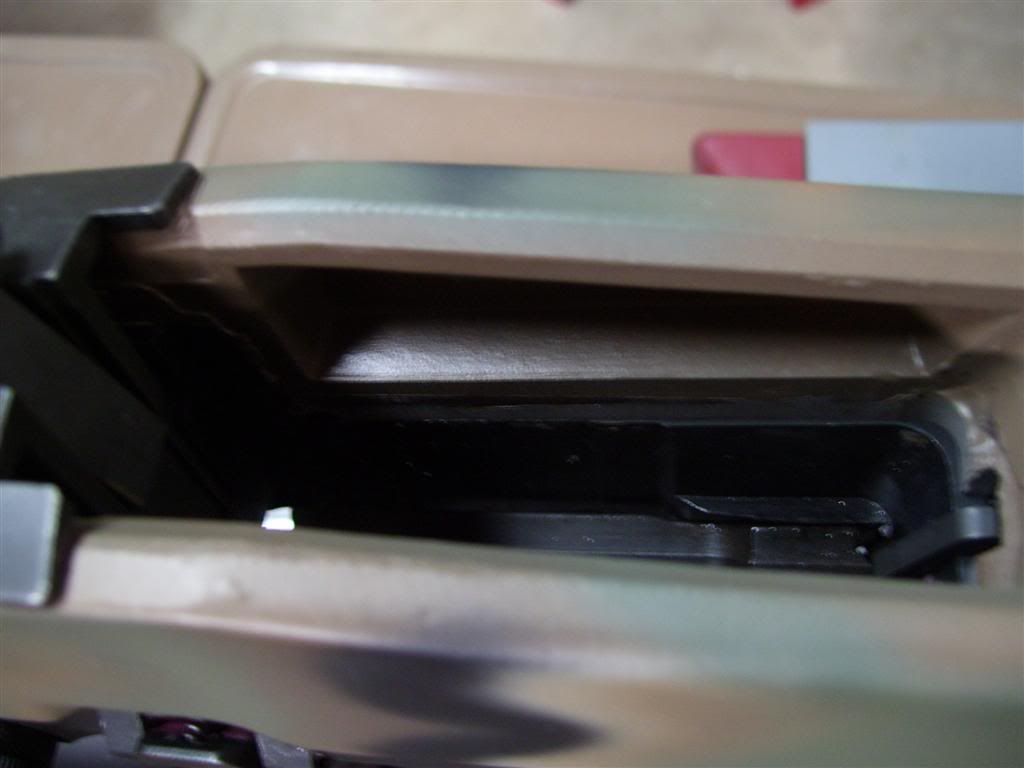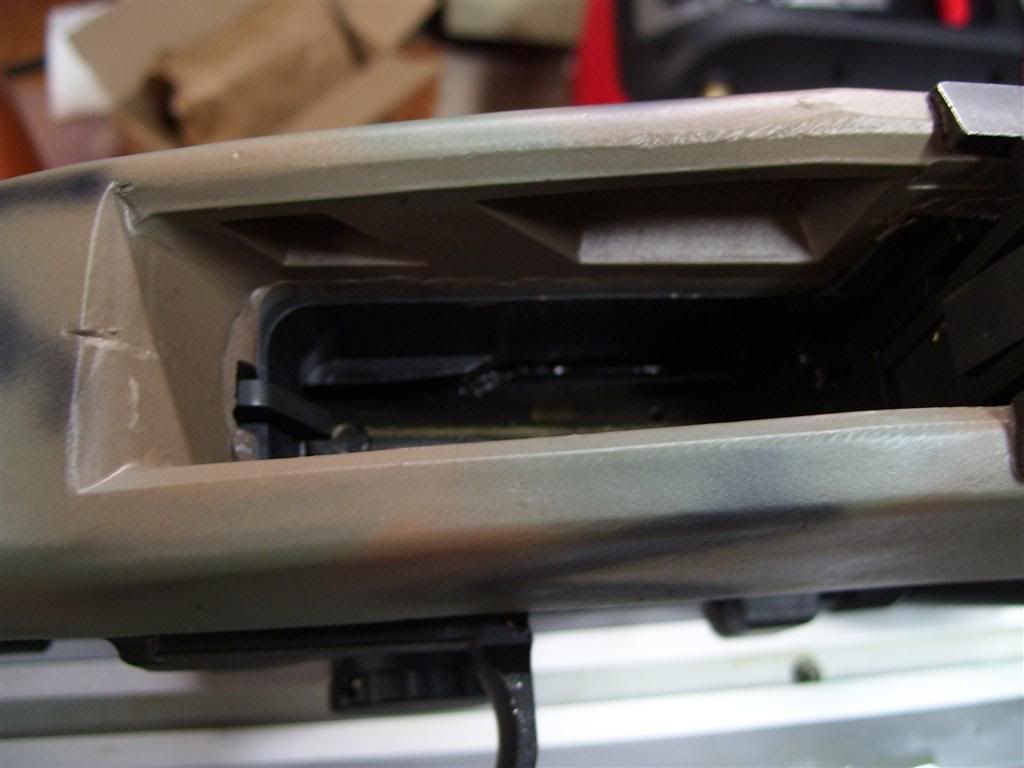 Carl sent the gas cylinder/front band assembly to a talented welder that meets his standard's for quality. Check out the precision of these welds: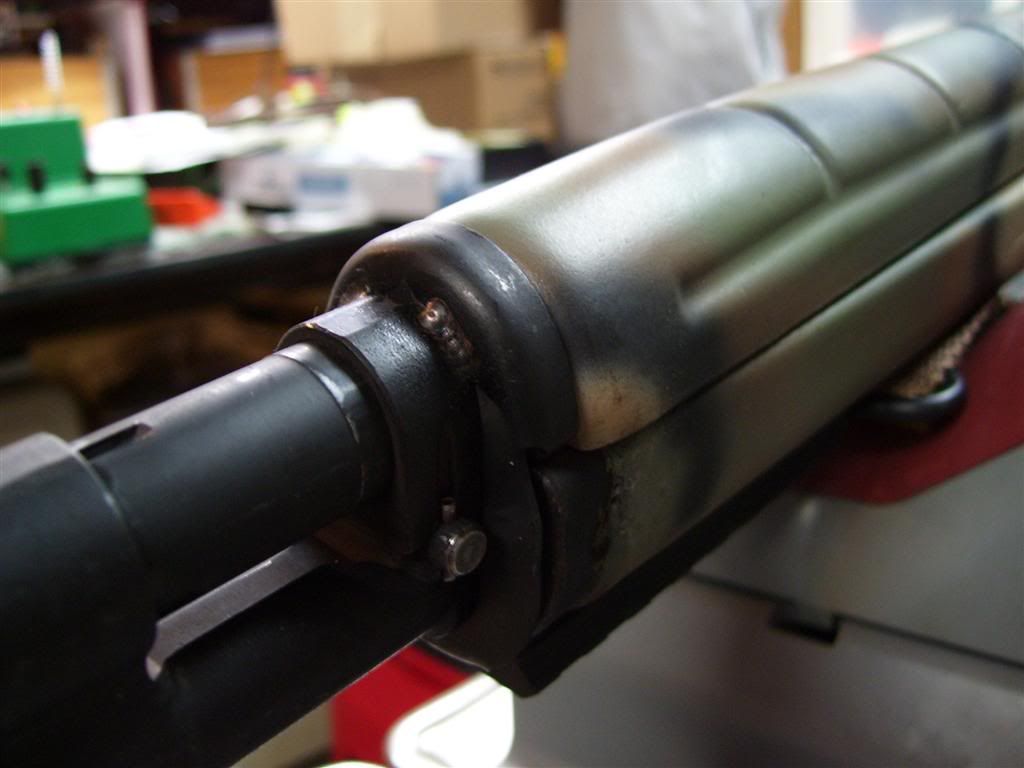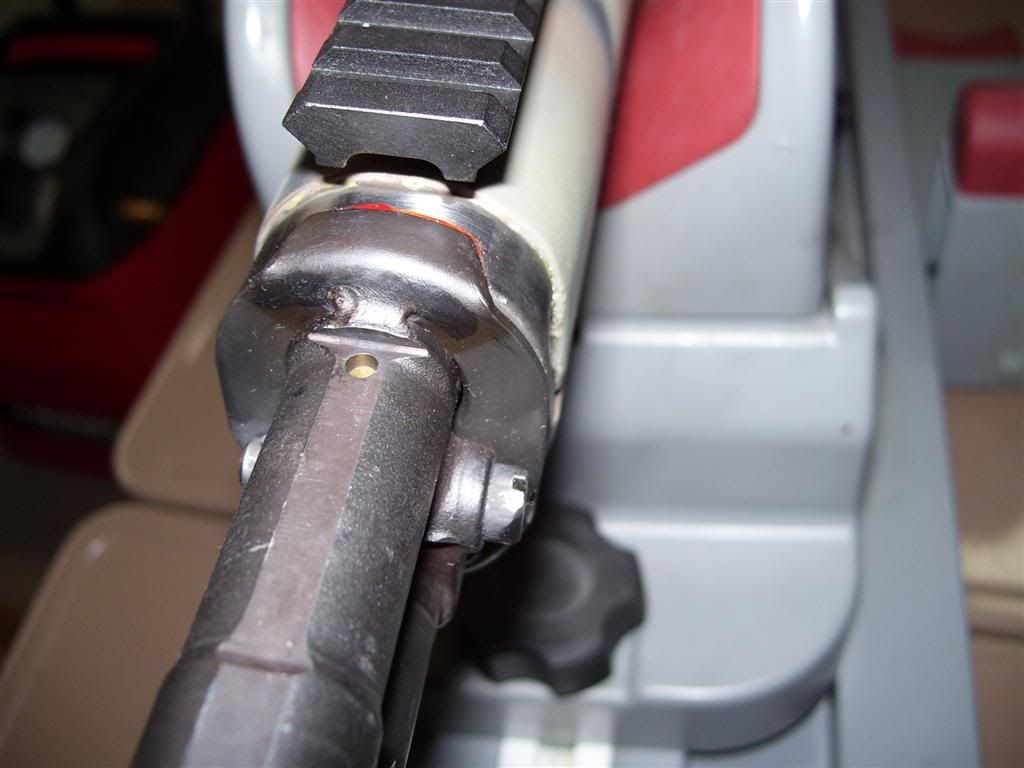 Here is a close-up of the front-band attachment and the Versa-pod accessory rail: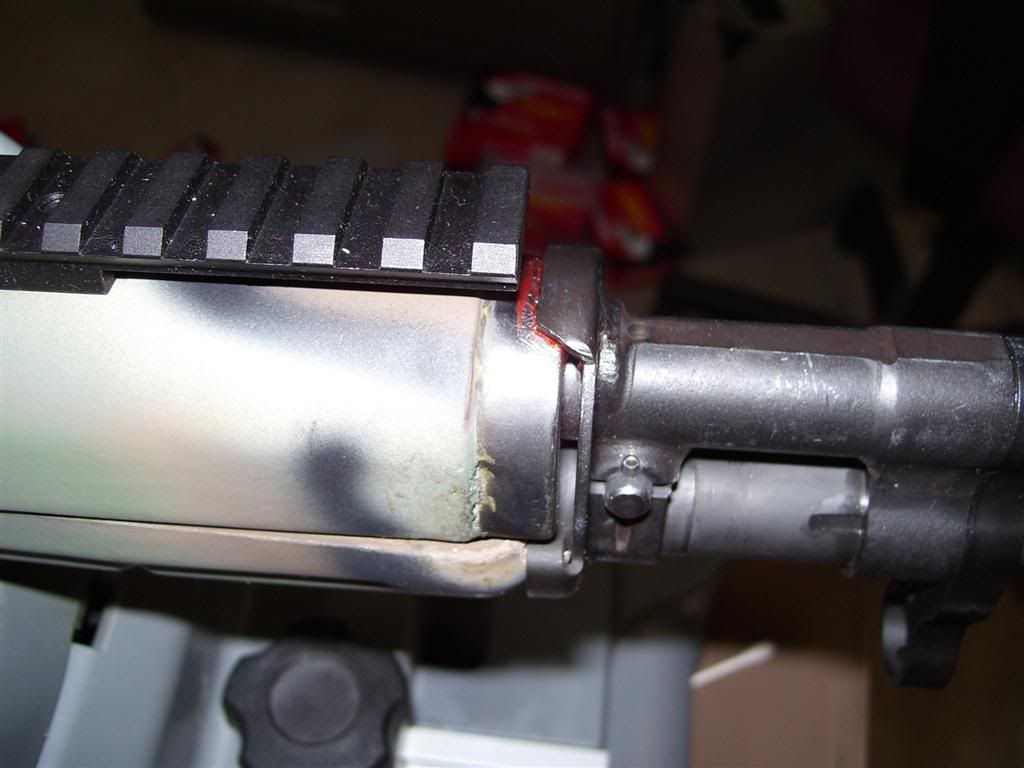 Here is a top view of the mounted scope. The astute observer may discern the witness marks Carl paint's on the mounting nuts to give visual confirmation they have not moved. You can also see the seamless contours of the receiver in the stock: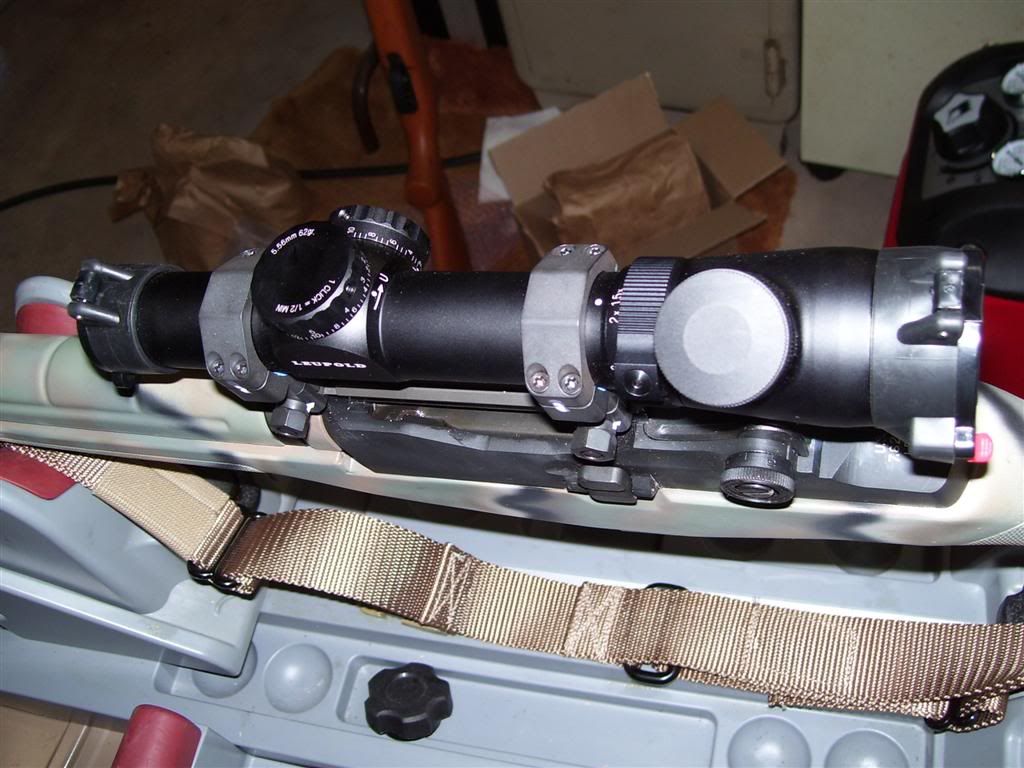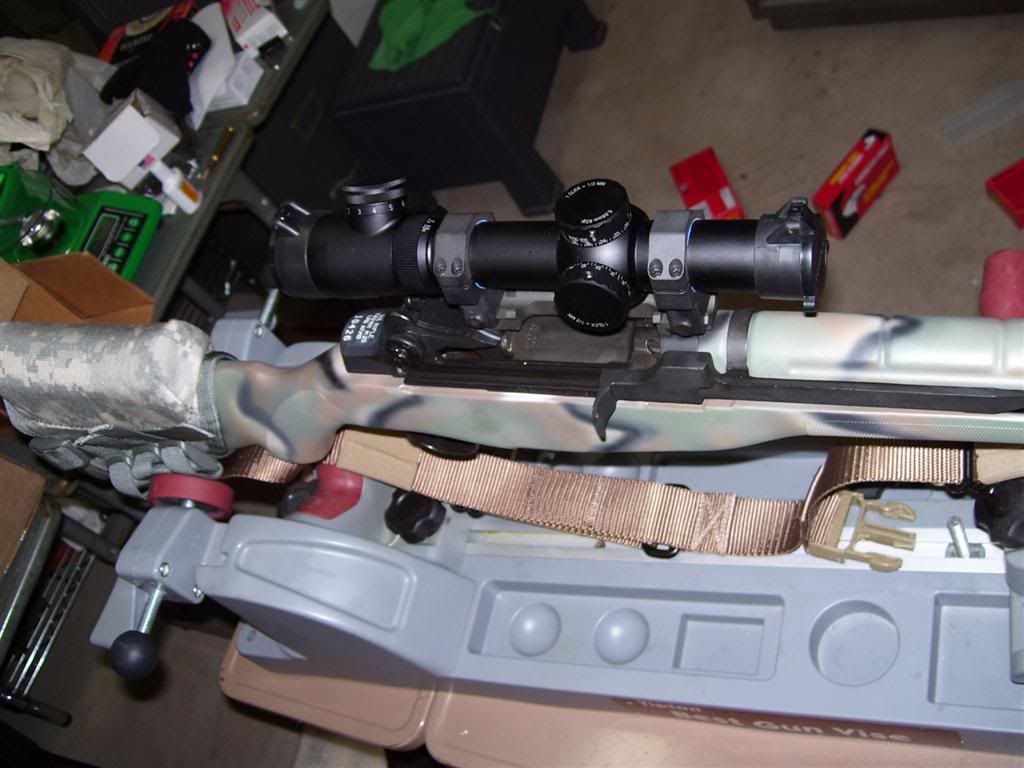 Here is the complete ensemble in it's proper sphere: the shooting range!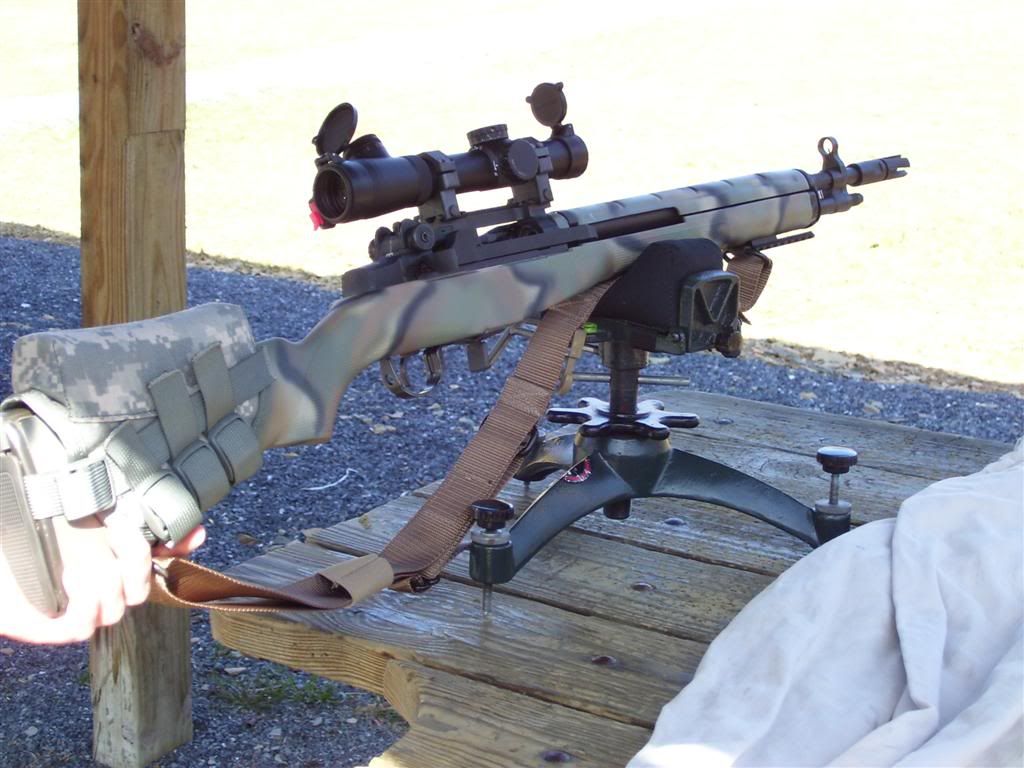 Now all this steel beauty is fine and good, but what does it matter? The real test is: "Can she shoot?"
The answer is: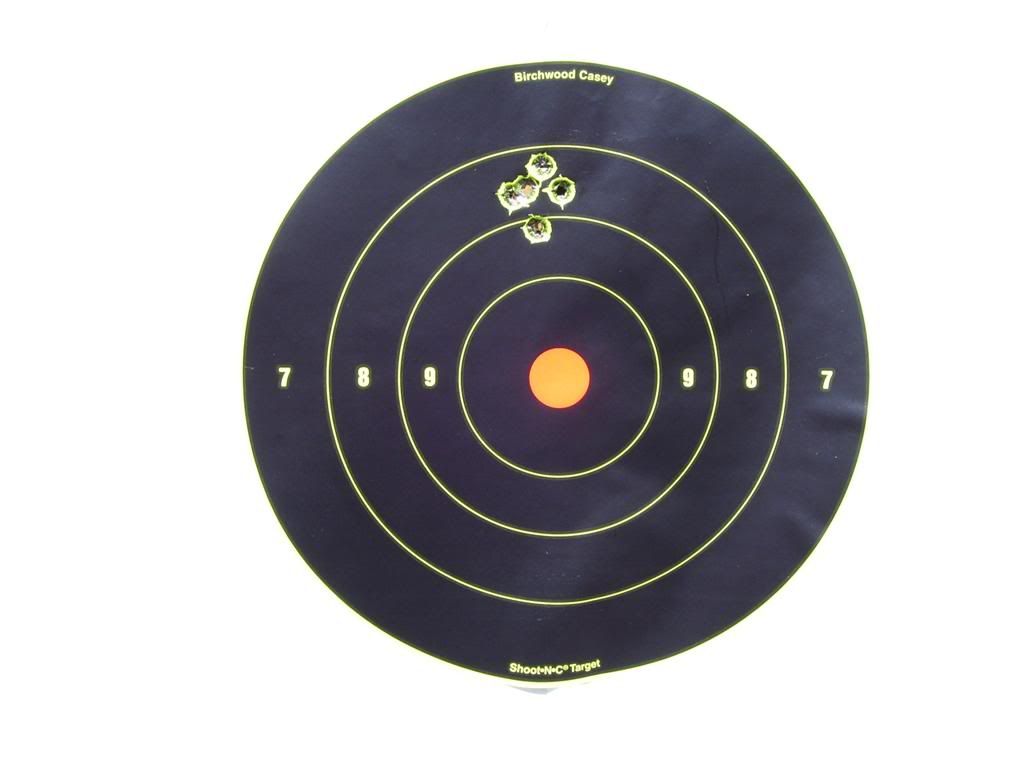 Hell yes!
1moa @ 100 yards - from the bench, using Federal Gold Medal Match.
I am *extremely pleased* with how this rifle turned out. I can recommend Carl Leisinger's work without reservation!
I hope this is helpful to anyone considering a custom build.
Regards,
~i8mtm