WTS: LAW483 M14T5R Thumbhole Stock
This is our exclusive design and is made for medium to large hands. The stock is fit tightly to my SAI Loaded Model, but this is for an accuracy rig and really needs to be bedded. There is no stockliner. The stock is proportioned so it could be bed to a Double Lug, or Rear Lug receiver. This is a new stock; only fit to rifle for fitting and pictures.
Specs:
14" LOP
Right Hand Only
Scope Only with Raised Comb
Earth Brown
Laminate Wood
Uncle Mike Swivel Studs
Pachmayr SC100 Recoil Pad
Matching Handguard
Bedding Required
3lb 8oz
Ready to ship
First "I'll take it" gets it.
$435 ... for Stock with handguard only,
$395 M14 Rifle Association (M14RA) Member Price
... for Stock with handguard, shipped US Postal Service Priority mail. Rifle, Scope, Mount, Rings obviously not included. Stock and Handgaurd only
PayPal, Face to Face, or Credit Card prefered. Will ship immediately upon reciept of funds. USPS MO only if sent immediately via priority mail with delivery confirmation.
This offer is only available to US persons, in the US only, not for export. We will not ship to a third party agent either. If during the placement of an order we ask where you live and you will not respond we reserve the right not to take the order and will not do so. We do this to remain in compliance with ITAR, not to be nosy.
Rifle, Scope, Mount, Rings obviously not included. Stock and Handgaurd only
Rifle, Scope, Mount, Rings obviously not included. Stock and Handgaurd only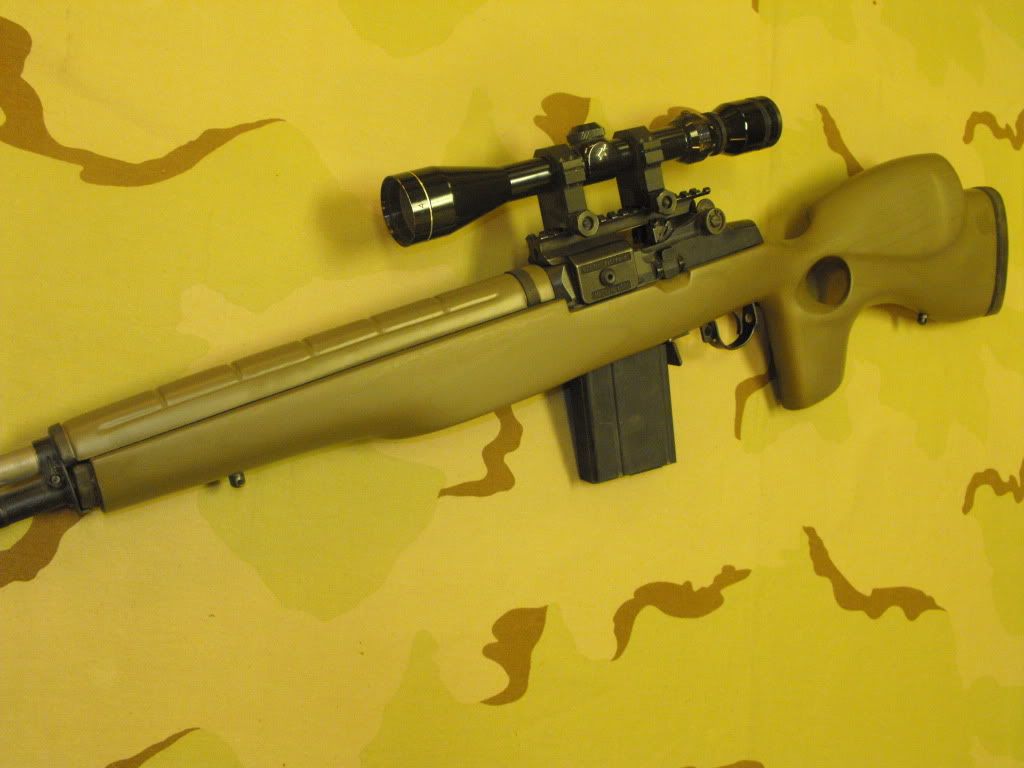 Rifle, Scope, Mount, Rings obviously not included. Stock and Handgaurd only
Rifle, Scope, Mount, Rings obviously not included. Stock and Handgaurd only