Discussion Starter
·
#1
·
This rifle, a Norinco M14S, was my first exposure to the world of M14 battle rifles, even though it's labeled a "Sporter." I got it third-hand from a friend who said it wouldn't shoot good groups for him (he shoots Benchrest Competition), and he had read stories on the Internet about how the bolts and receivers on Chinese rifles were "soft" and had dangerous headspace issues. He bought it for $300, and sold it to me for $250, just to get rid of it.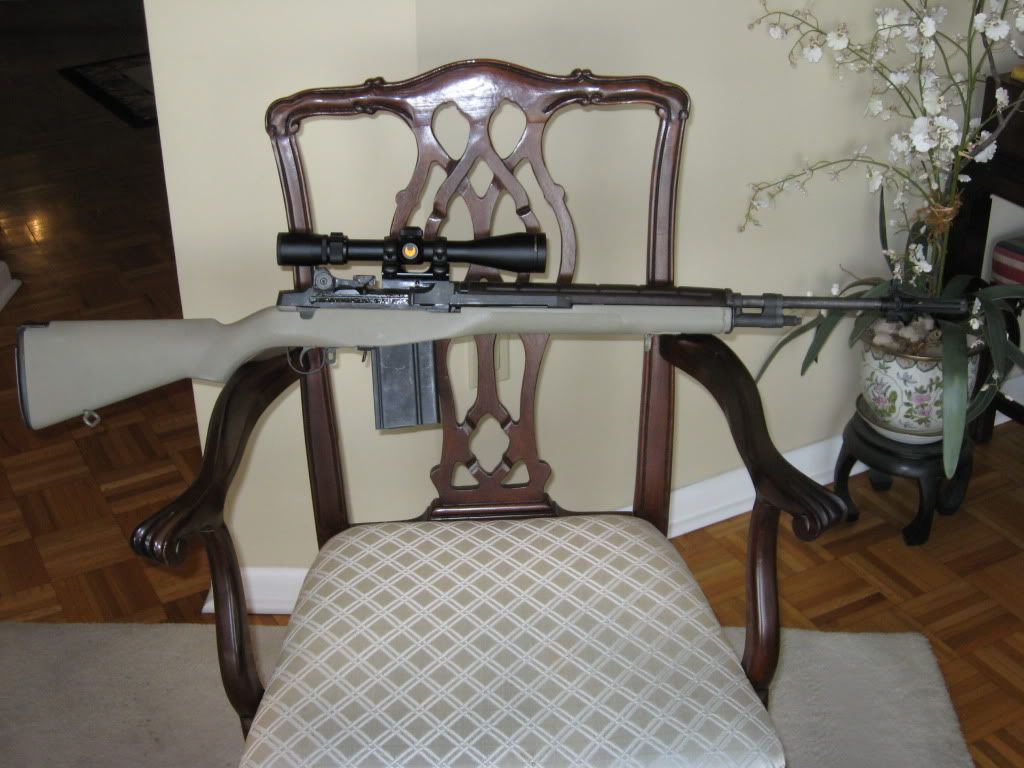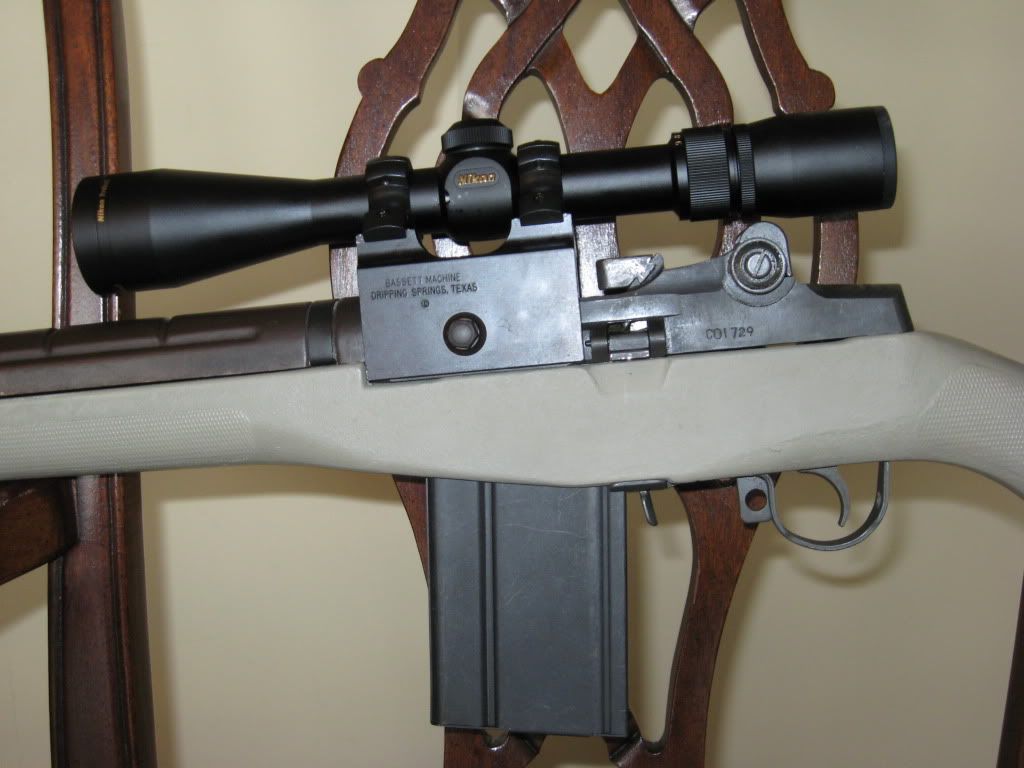 My friend, or the prior owner had done a little fooling around with it, as it came with a Winchester rear sight, and a HR USGI walnut stock, instead of the soft Chinese wood, but everything else was stock, including the stubby, sawed-off welded-on remnant of a flash hider, per BATFE import regulations at the time.
I did some more research on the Internet, and found out that the forged Chinese receivers are actually pretty good, and the bolts and headspace issues might be overblown (so far, bolt and headspace seem fine). Anyway, USGI parts would fit, in most instances, so I could always upgrade later. I wanted to make the closest thing to a "real" battle rifle I could get, one that looked and functioned like a semi-auto Springfield M1A, and was accurate enough to hit what I was aiming at at any reasonable range, as long as I did my part. After a couple of years of fiddling around with it, replacing a part here or there, experimenting with sights, stocks, and scope mounts, I feel I've finally finished all of the mechanics of building what I was looking for.
I took it out Sunday afternoon and fired this 12-round group from the bench at 100 yards, using a new battle pack of German MEN 1992 ammo I just bought. Discounting the 2 flyers, which were most likely operator error, it made a 10-shot 1.4" group right in the bullseye.
From here on out, I'm going to concentrate on finding the best handloads to feed it, instead of fooling around replacing parts. Then I'm just going to have fun shooting the heck out of it. This is how it is set up, in its final configuration:
Norinco M14S Sporter receiver, barrel (1:12 chrome lined), bolt, gas system, op rod, and front sight.
USGI Winchester rear sight
USGI fiberglass stock and handguard (purchased here from a Forum member)
USGI SA trigger group (from CMP)
USGI NM reamed flash hider w. bayonet lug (from Numrich)
Bassett low mount scope mount (from Forum member) w. Nikon 3-9x40 scope
CMI US mfg. magazines, for 922r compliance
I got this one finished just in time, as I just saw that my credit card got hit today for a NEW CMP M14 Kit, so I'll have something else to play with by the end of the week. GI1