Discussion Starter
·
#1
·
You know all those guys who said not to buy or shoot this crap? The guys I ignored? They were right.DISHOUT
First few shots through my Ishy Enfield. Some of the cases look fine, but (afterward) examining about half of them have primers backing out, and one, the last one in the magazine (luckily) ruptured. The shooter (my friend) got a face full of gas/particles but he was wearing eye protection and is fine. The rifle extracted normally (with noticeable more smoke throughout the action/magazine) and we examined the casing: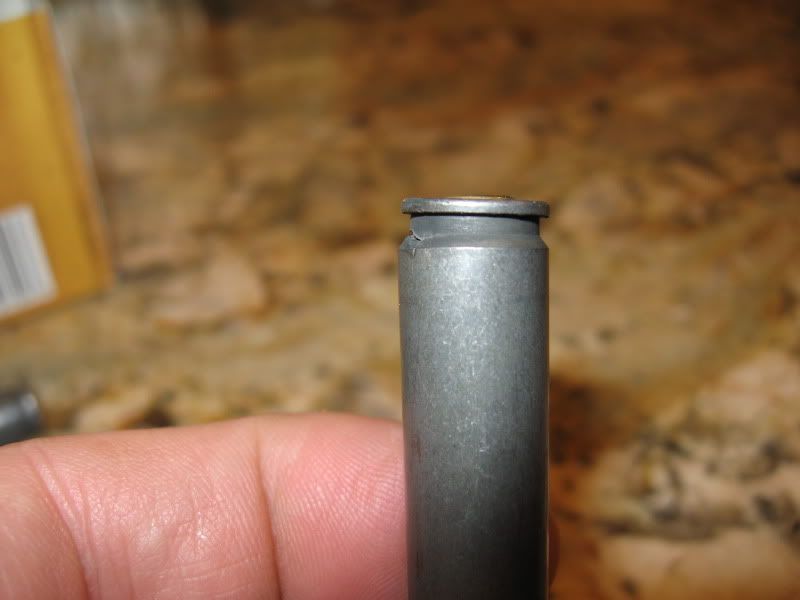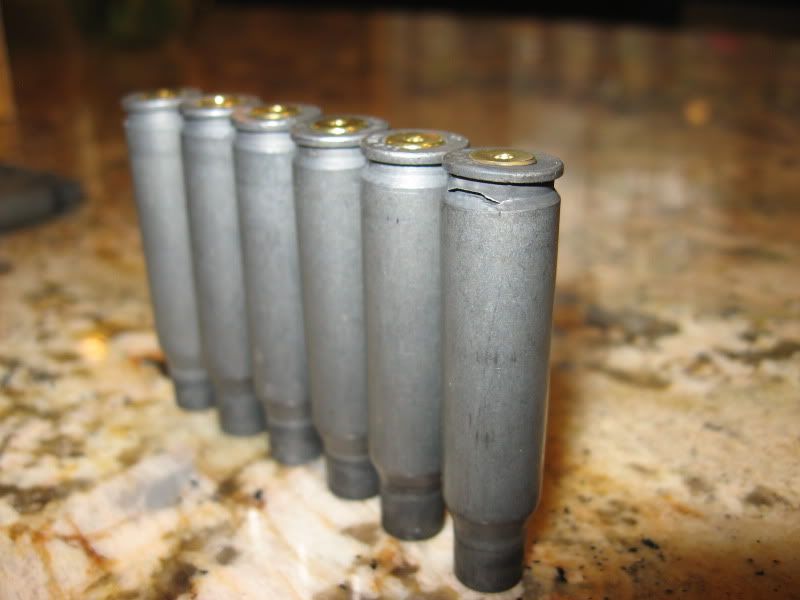 The bolt will not close now. It seems to ME that the bolt head has been damaged in some way. The bolt rotates into position fine without the bolt head installed.
Anyone with an Ishy enfield, could you please take a close up pic of the gas relief port on the left rear of the barrel and post it up? Mine kinda looks like a figure 8 and I'm not sure if it did before or not.
I'm going to try to get my money back (or at least store credit) from Cabela's, as there's no WAY I'm running any more of this through my rifles. At least in .308. I've run several hundred TulAmmo .223 through my AR and Mini with zero issues. I wonder if they just didn't get the recipe right for .308.
IIRC it was about .50/rd or more when I bought it... I was desperate for some .308 and now it appears I've paid the price.
More pics fyi... click for larger.