Discussion Starter
·
#1
·
We take a trip every December to the Crossroads gun show in Vegas.
Stopped in Beatty on our way over to this little spot where we stocked up on our ammo cans. Had them out there for 6$ each. They had THOUSANDS laid out there of all sizes.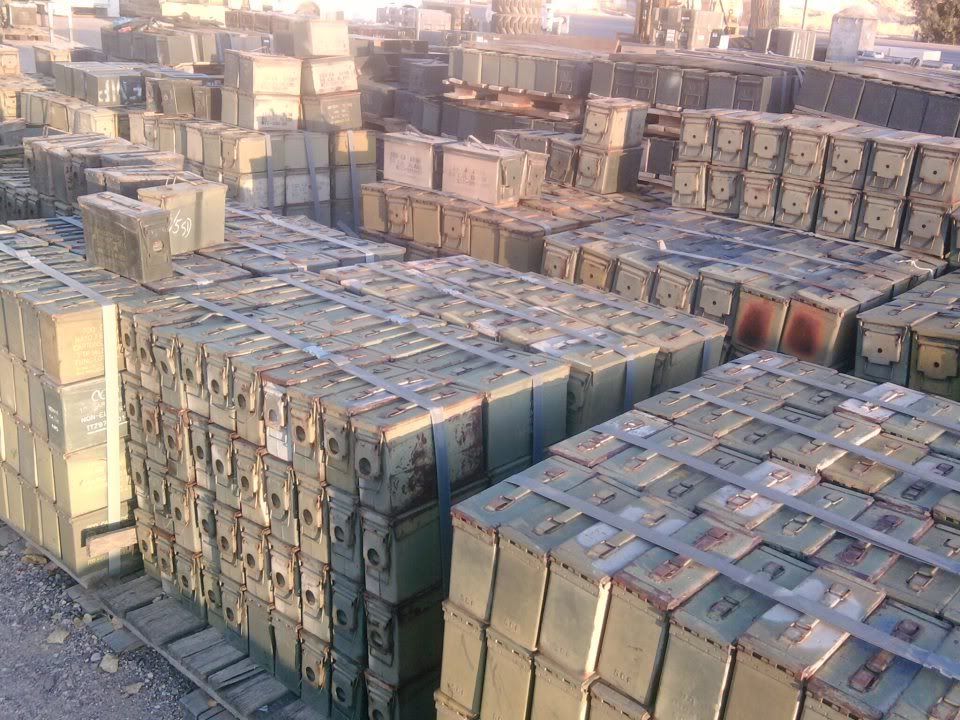 When we got to the show, I was surprised at how much import Chinese crap there was this year. Couldn't find any GI M14 magazines, just hordes of the Korean imports and SAI magazines. Found a guy with four W marked but he wouldn't sell. Same goes with scopes. Every table that had optics was Chinese Knockoff ACOGS and Aimpoints. Only saw three real ACOG's in the entire show. I was pretty much sifting through Chinese imports to find the real stuff.
These Crossroads shows are really going to crap with all of the Jewelry and Asian imports.
Anyways, after lunch we got the little guy a new toy.
Firecrackers are for babies. Big boys play with Grenades.
I did buy a bunch of M14 parts and tools though. Along with a bunch of magazines, loading components and a new barrel and stock for my 10/22.