Good day from Texas!
I got my M1 back from being reparked late last year and took it out to sight it in. I ended up having to knock the front sight waaayyy over to the left to get the thing centered. After a few trips, I got on a FAL kick and didn't grab the M1 for a few months until today. I looked at that front sight and thought how goofy it looked offset like that, so I took it and centered it up again, made sure the rear sight was at mechanical center, grabbed a few handloads and HXP's and off I went.
Got the front sight a bit off to the left at 50 yards, then shifted over to 100. Shoot....tap it over....shoot.... you get the idea. Here's the sight.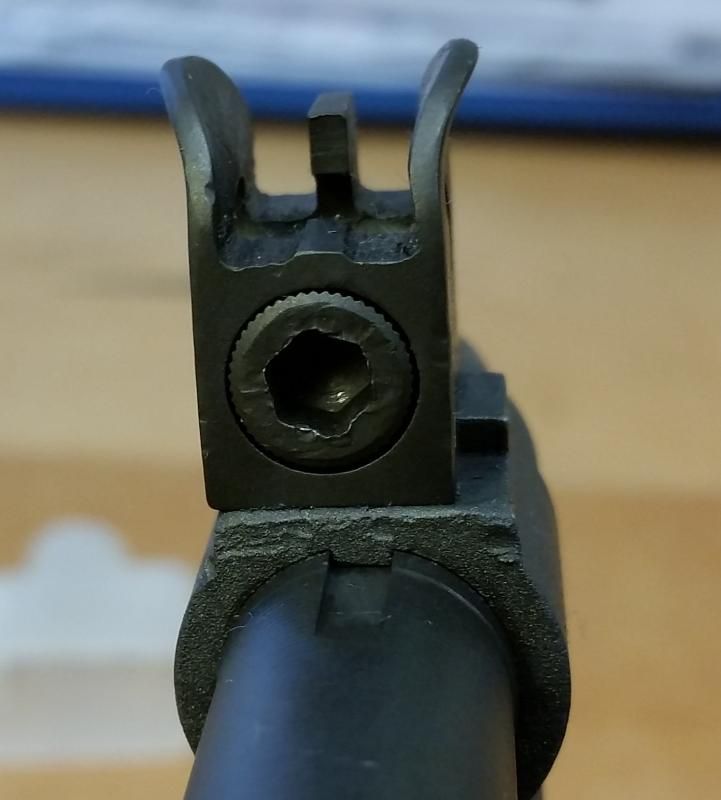 And here's the target for the HXPs during the process. Note that the rear sight is also bottomed out! I'm doing POA=POI in my sight picture.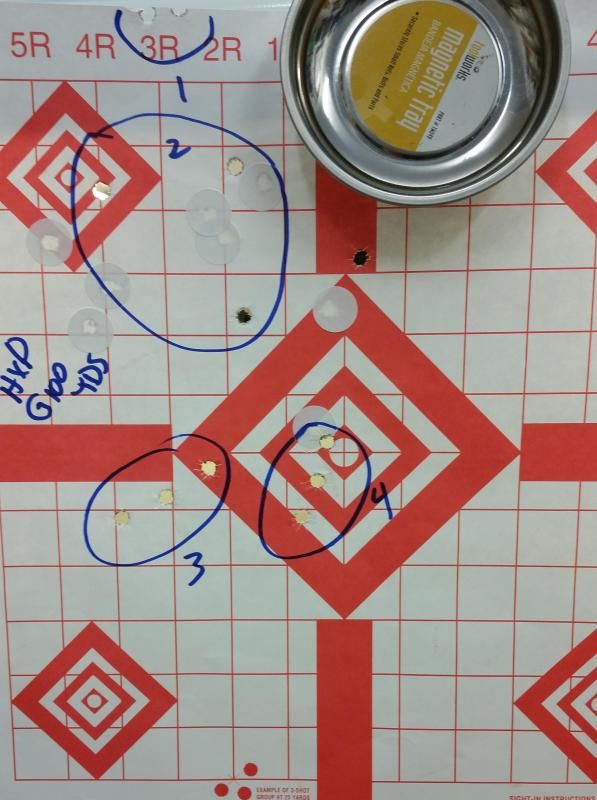 Ok, that's pecuilar, but what the heck. Let's try some handloads. 44, 45, and 46 grains of varget, LC Match, CCI#34 with a very light breeze to the left. 4 shot groups. Looks like I can come up a bit on my rear sight again.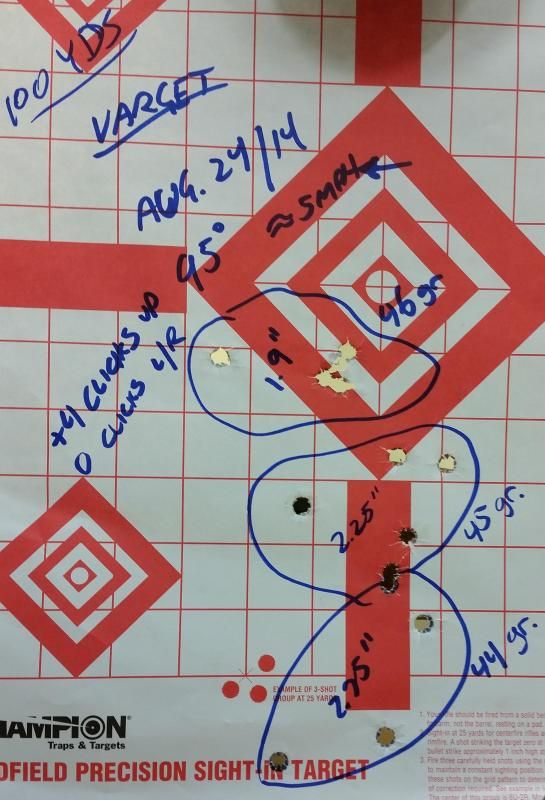 The groups are kinda what I expect for me as a shooter.
So it looks like my front sight is too low and for some reason needs to be way over to one side. It did not shoot like this prior to getting it redone/refitted.
Anyone else have these sort of big offsets with their Garand? Just seems like it's a lot. FWIW, I am right-handed, right-eye dominant, and I shoot both eyes open. Closing my left doesn't seem to help much at all.