Discussion Starter
·
#1
·
FNAR .308 for sale 20" fluted heavy barrel. Leupold Vari-X 3 4.5 X 14 X 40mm adjustable objective Mil-Dot scope and Leupold MK4 Tactical Rings.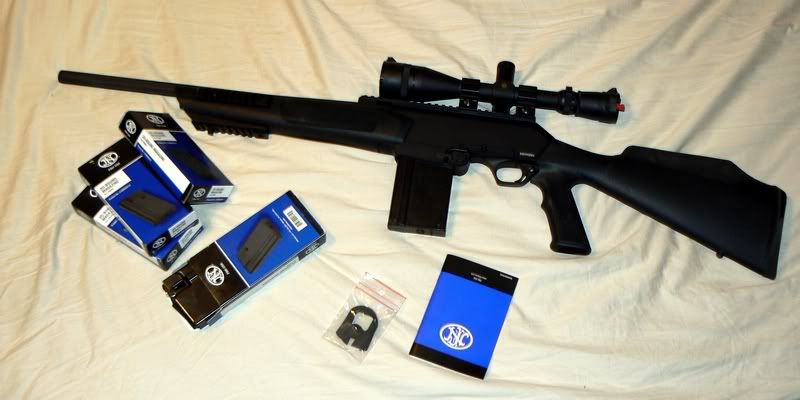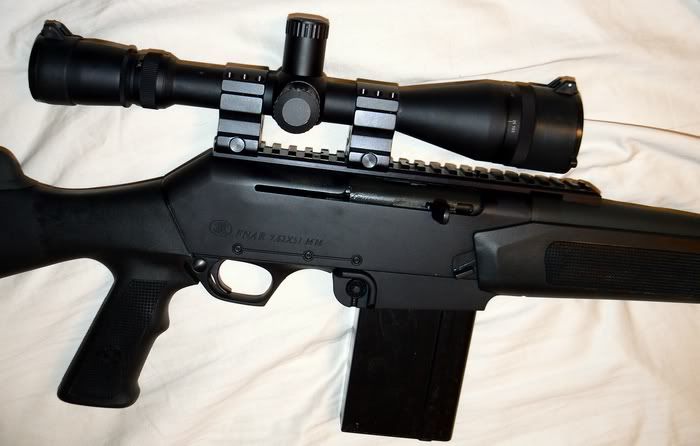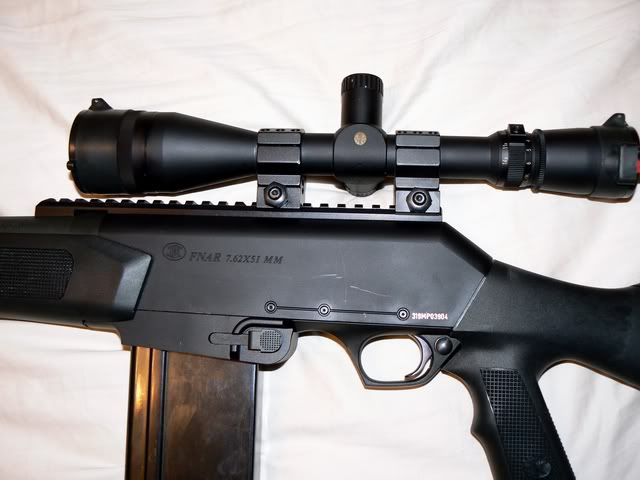 No trades at this time please.
Comes with everything including manual and hard shell case.
Four extra 20 round mags NIB.
Three adjustable butt pads.
Three adjustable comb, cheek pieces.
Also angle of stock adjustments.
I bought this rifle new it's been fired exactly 45 times I've attained under 3/4 MOA with 165 Sierra Game Kings over 45 grains of Varget and Federal 210 primers. FNH guarantees MOA with good factory ammo.
Prefer to sell as a package deal but will consider selling separate if need be.
Rifle with one mag $1100.00 +S&H
Scope without rings $600.00 +S&H
Rings separate $100.00 + S&H
20 round mags $50.00 each + S&H or $200.00 shipped if you buy all four.
Or $1900.00 for all + S&H (actual charges)
I won't sell accessories until which time someone buys rifle itself.
I do have this posted on a couple of other sites, USPS MO is acceptable means of payment. Will ship by UPS to your FFL dealer. First I'll take it gets it!
~HF~