Discussion Starter
•
#1
•
This is my first post so I apologize if it's in the wrong place or anything. I finally got my new SOCOM 16 on Monday and was able to get to the range without the wind blowing 30+ mph this morning. I only had time to put 20 rounds through it before work but overall I am pretty happy with the results. I think for my first time shooting the rifle and for what it is (16" barrel, fat front sight, bone stock ) it performed pretty well, what do you guys think?
These groups are from a bench with sand bags shooting Remingtono UMC 150 gr ammo, I wanted to take as much human error out of it as possible to see what the rifle could do, normally I would shoot from the prone. These were the first rounds through this rifle, I shot a group at 30 yds to see where it was at, all three were within an inch of the bull's-eye so I moved out to 100 yds from there. Here are my groups and yardages after that.
First group at 100 yds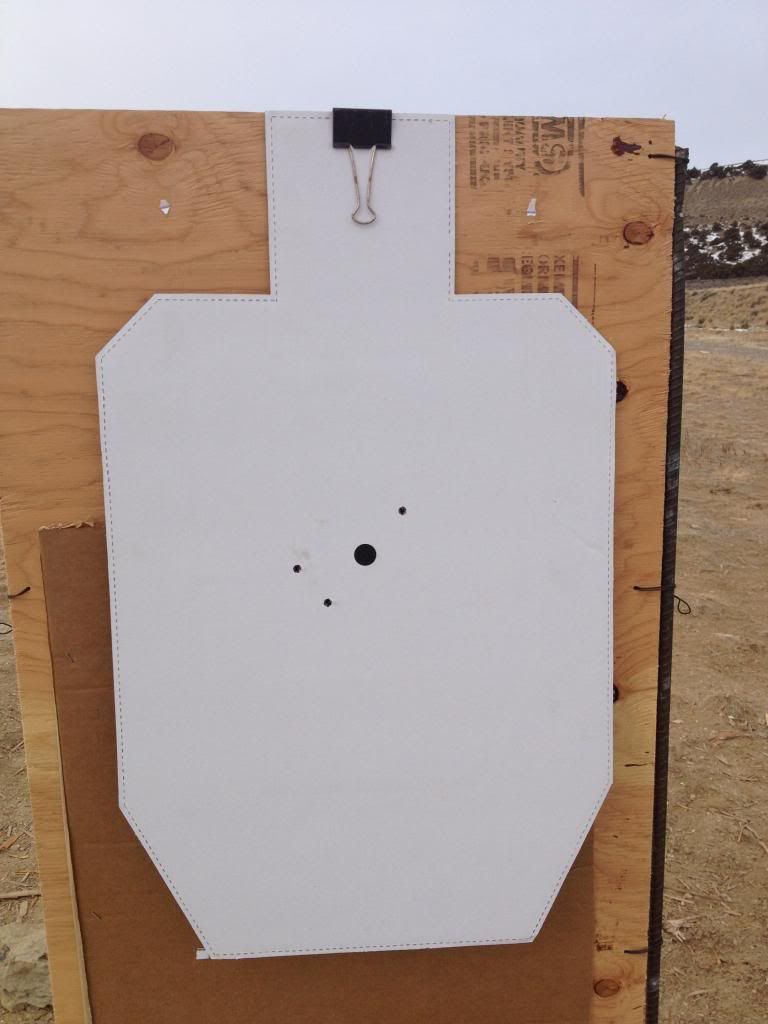 First group at 200 yds (one in the head and missed one)
2nd group at 200 yds ( a little better)
Group at 30 yds standing free hand rapid fire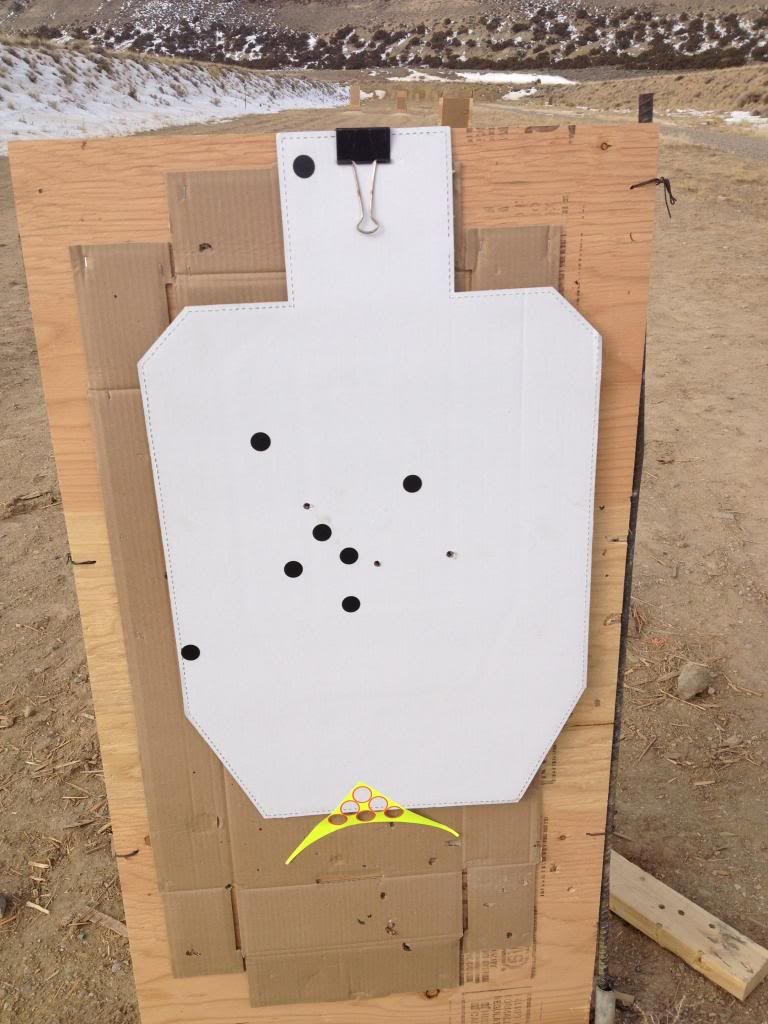 Looks like I am shooting a little left.
After that I shot 5 rounds at a 10" steel target at 200yds, hit it with the first shot and whiffed the next 4. I intend to properly sight the rifle in when I have more time but it was pretty close today so I was just shooting groups to test accuracy. Like I said I am pretty happy with these results for this rifle right out of the box. I think the main thing affecting accuracy right now is that huge front sight post, it is wider than the target at 200 yds. I shoot an M14 for my duty rifle and am much more accurate with it and prefer the sights on it (I realize the 6" longer barrel and stock also play a role in accuracy). I plan on doing some research and trying some of the techniques discussed on this forum to improve accuracy down the road. But so far I love this rifle! Can't wait to get it dialed in and play around with some different optic and stock set ups. GI2