Discussion Starter
•
#1
•
I am still new to this forum, although I joined awhile back. I just returned from an 8 month tour in Afghanistan and used some of that extra pay to buy my dream rifle. Bought some ammo and invited my friend, who also returned from Afghanland recently, along for the range trip. Here are our first six shots: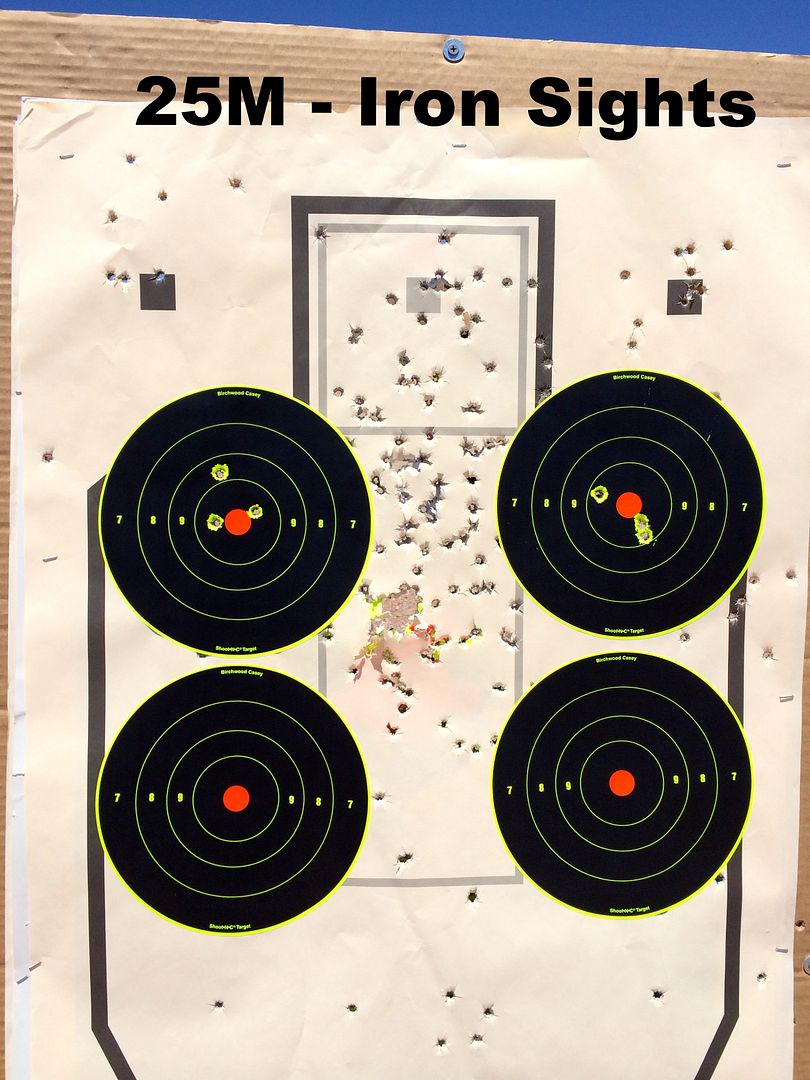 We both felt that the rifle was a solid shooter, so we skipped the 50M line and stuck a silhouette target out at 100M. All shots were fired center of mass.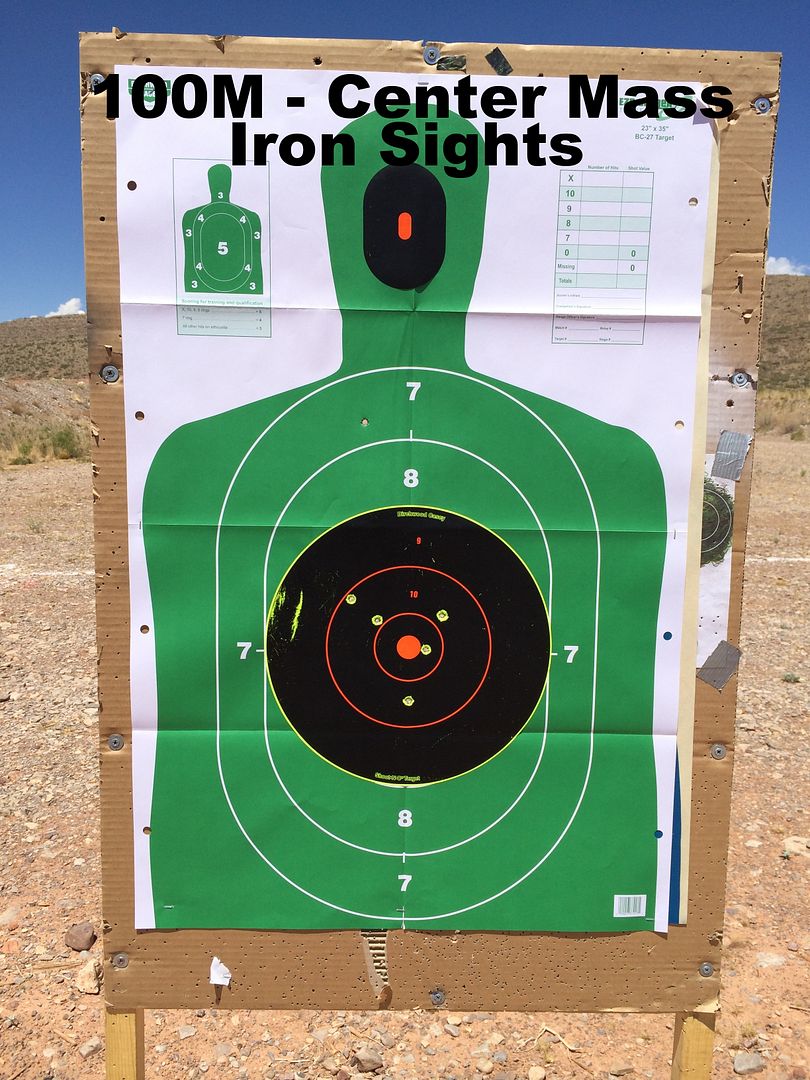 You'll notice a shot around the top "7". I don't know why, but I aimed high for the first shot. Well, it went exactly where I aimed
The iron sights did so well we slapped on the Burris to see what else we could do. Then we ran into problems; the red dot wasn't hitting any of the shoot'n'c targets. Every shot was just blending into the bullet riddled target frames. So we stuck three large targets over top of the four original sight in targets. First shot landed in the bottom target. Then you can see how we sighted it to the middle target. The top target was used to confirm we had it zeroed.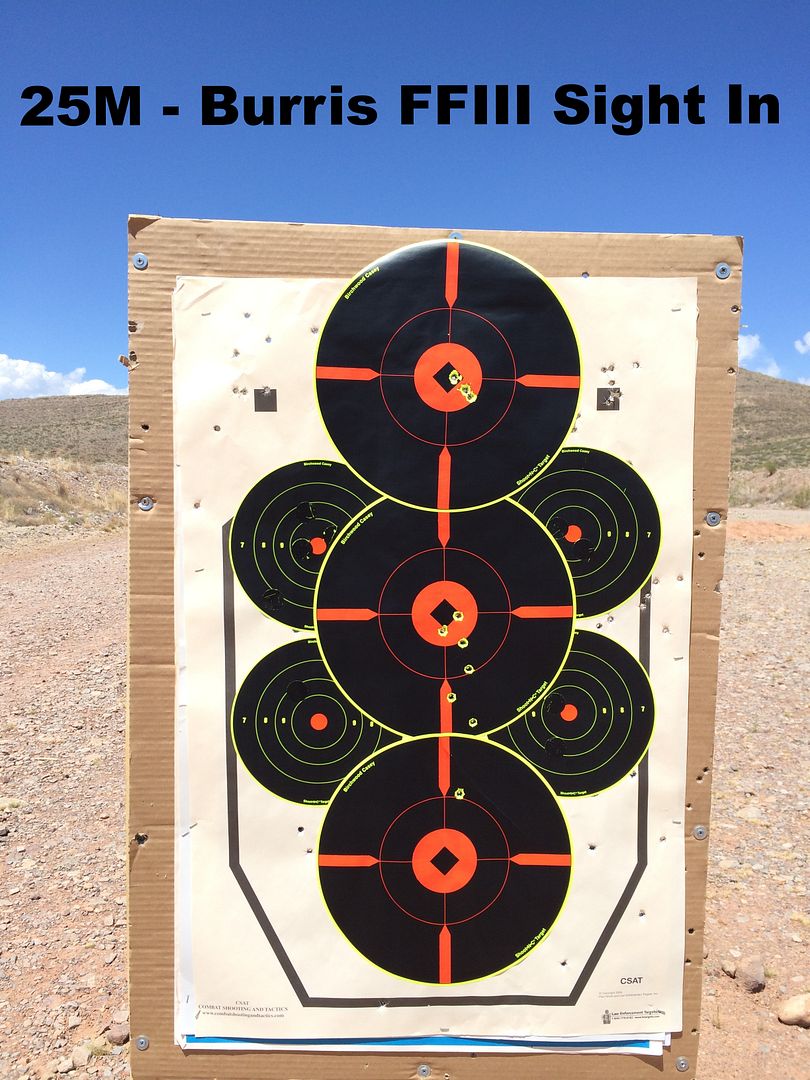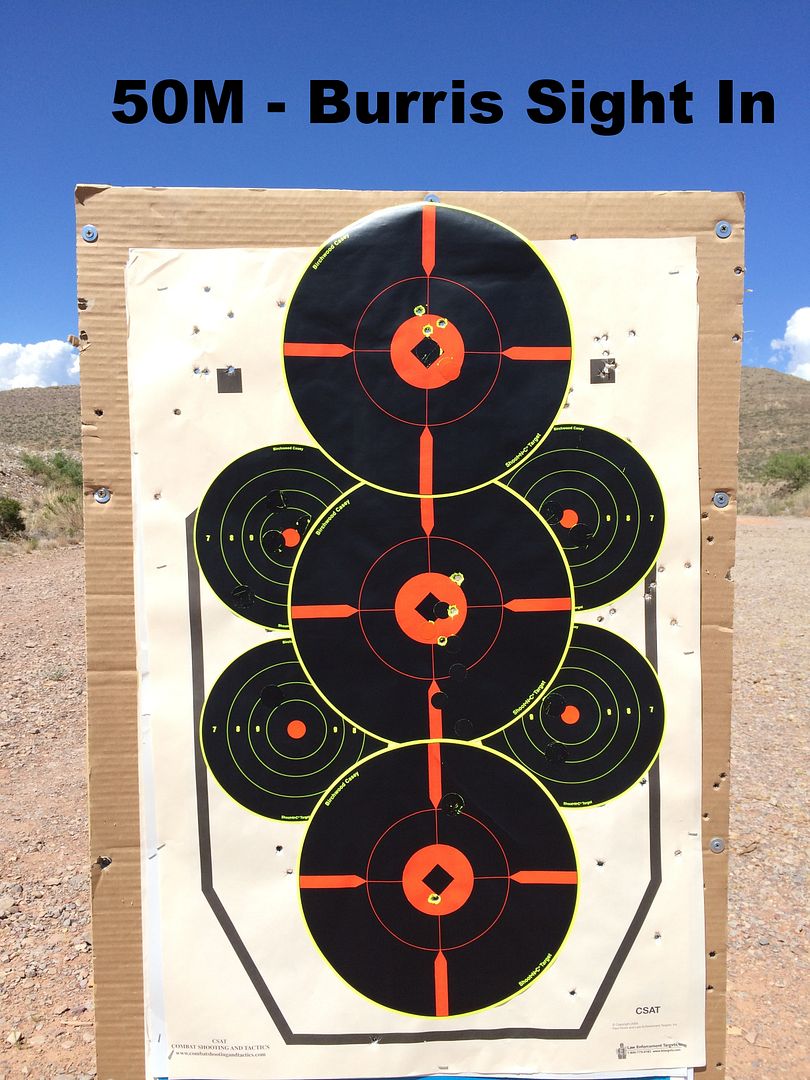 The final test was on a silhouette at 100M. I fired 6 rounds at this one, and my friend fired 3. All of the shots in the green cardboard are part of my group. With that being said, I like the Burris FFIII. I think it can use a little more zeroing, but it did its job.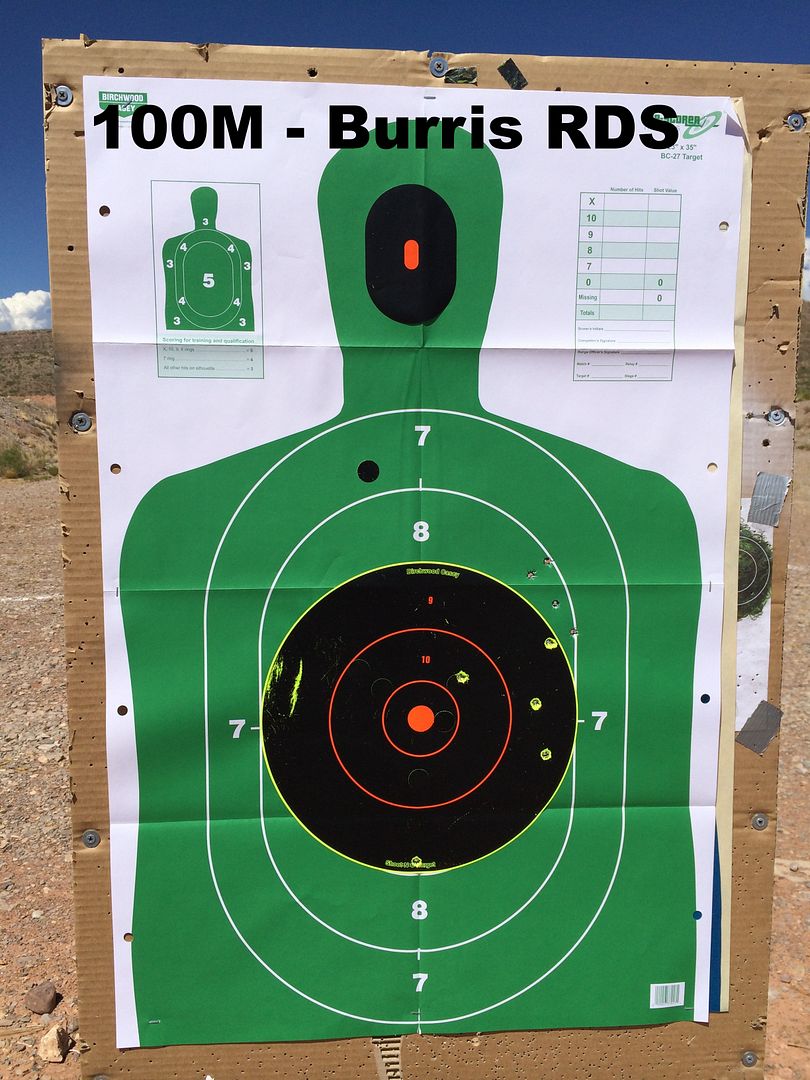 Overall, it was a fun time. I wasn't on my "A" game shooting wise. There were quite a few times I fired and immediately called out "Don't even look for that one. It was bad."
(I'm a week into R&R, and this was my first time firing a weapon in about 7 months). We ended the trip with some rapid firing, a lot of two in the chest, one in the head. To close it out, I labeled the targets as zombies. Headshots only. Got a nice little group out of it.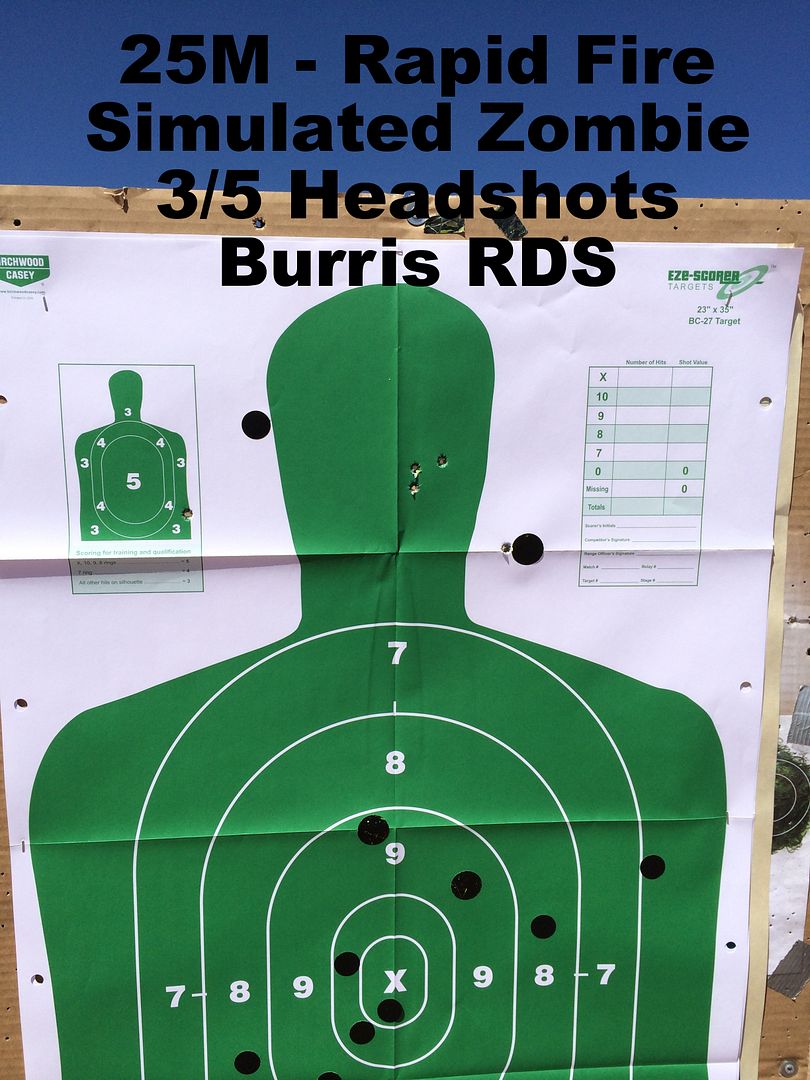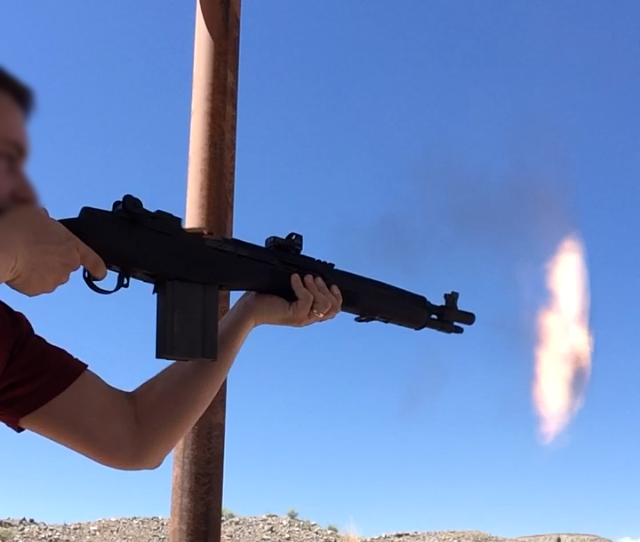 If anyone is curious, we fired Silver Bear, PMC, PPU, and Remington .308. I decided to save all of my 7.62 NATO for SHTF situations. I only used the Silver Bear to make sure it would perform if needed, and it is actually what we used to sight in for the first 20 shots.