Discussion Starter
·
#1
·
Well, I was on here and just realized that I had not done a range report yet.
It was the 30th of July, I think.
Temp was low 70's, sunny and cloudy, wind from the SW,
I was shooting to the east.
Time was about 1400 hours
I was shooting at 100 yards, iron sights, prone with rest under forward hand for one set
and prone with M2 bipods, left hand bracing stock for the second set.
No hasty or loop sling.
Rifle is my standard model M1a, built May 22 2012.
I've had over 6500 rounds thru her so far.
I replaced everything with H&R usgi parts about 3000 rounds ago, but she still retains the original SAI barrel and bolt body.
The ammo was the Lake City M80 ball, 149 gr. FMJBT,
2700-2800 fps, loose pack of 500rnds, 2013 headstamp,
bimetal jacket, packaged by American eagle.
Here she is in the first config I shot in.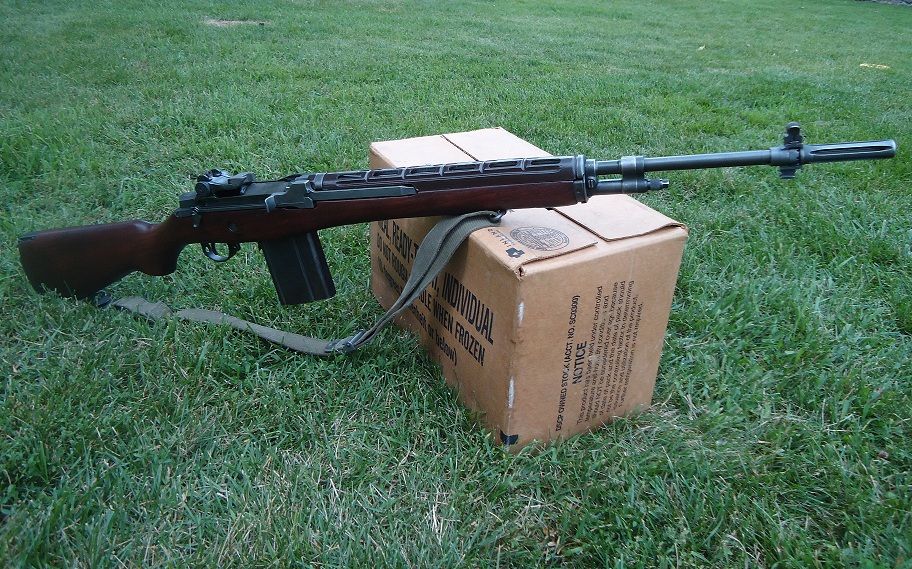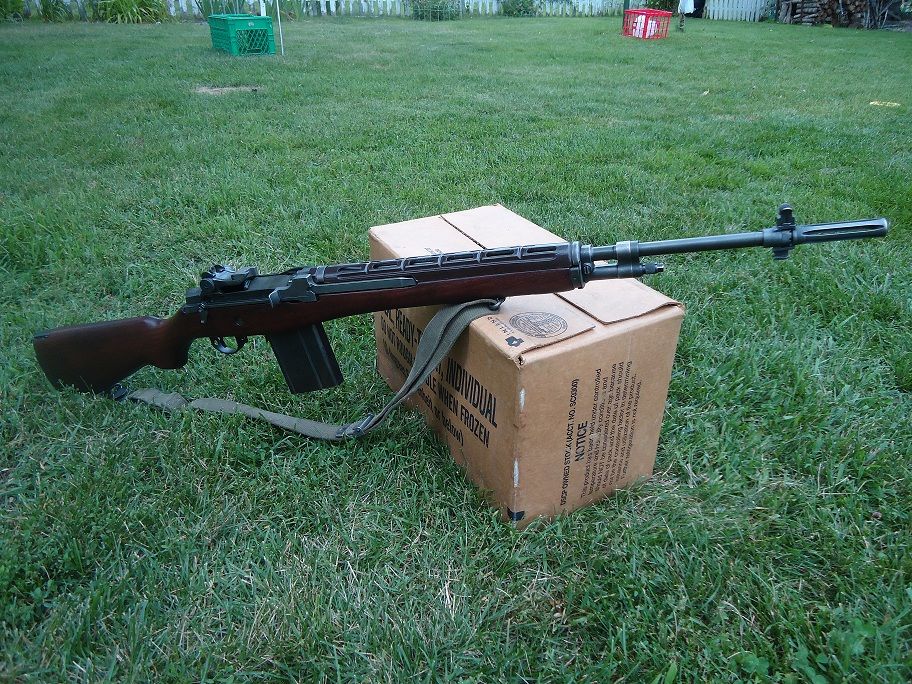 Sets were fired in 5 rnd Groups.
First group was taken after 15 shots had been fired. All went slightly left.
The group went left, I think, because it was a different lot of ammo,
as the wind wasn't strong enough to affect anything.
I gave it one click windage to the right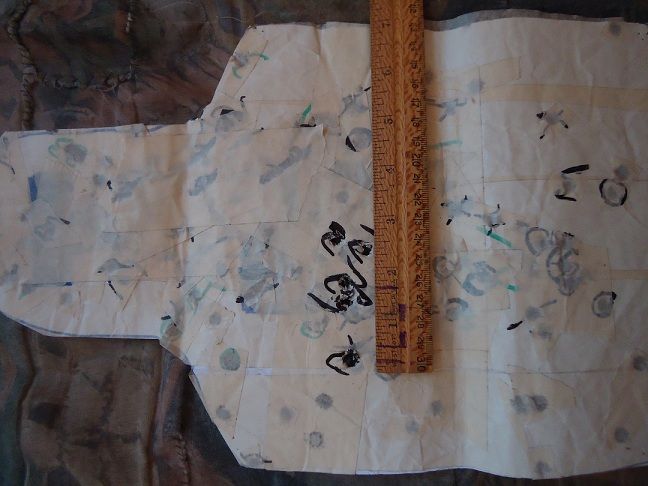 Second group, after 50 shots had been fired.
These groups are average for how my rifle shoots when using a rest.
Typically I do about a half inch to an inch better when I use the loop sling.
The second setup with Bipods.
This group was after 25 rounds had been fired.
On the previous day I had noticed that the bipods threw my group to the left a little so I gave it a little kentucky windage.
This was the only group I fired from the bipods.
Figured I wouldn't beat the first one.
Normal groups with the bipod average between 2 and 3.5 inches.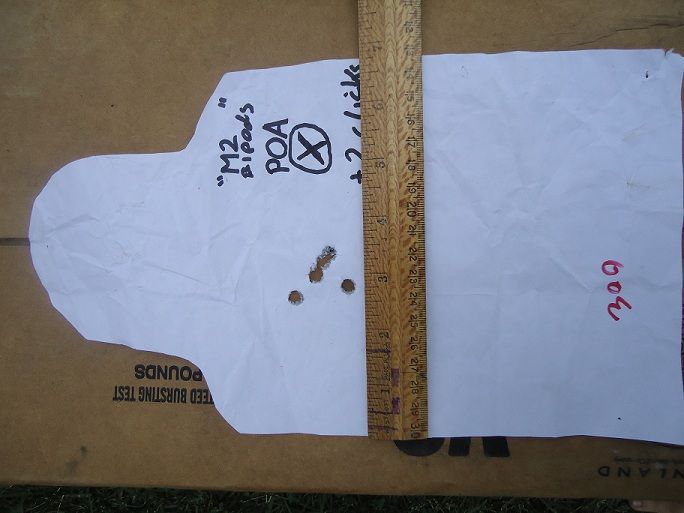 Anyways, hope you guys enjoyed the report.