Got a chance to hit the range this weekend with one of my favorite M14s. She's an NF scoped Fulton Armory build. Basically performed NM trigger mod, stock fit to include NM ferrule mod, handguard fit, shimmed gas system. No bedding.
Specs:
FA Receiver
USGI Win M14 Parts Kit
Criterion Std 1:12
Std USGI M14 stock
NF 2.5-10x32 NPR2
ARMS 18 mount
I zeroed at 100 yards with PPU M80 clone. Running about 3 MOA with some odd balls. Most likely velocity variations. I felt I was calling 'em better so I switched over to 175 FGMM to print some test groups. Had a few MOA 5-round groups, with one being sub-MOA. No wonder I like her so much. All in all a good day and spent most of my time ringing a 6" steel gong with my SG M1 Carbine. Good pointers them kar-beyens. The relative odd ball of the two following groupings was the first shot of the string.
Group 1: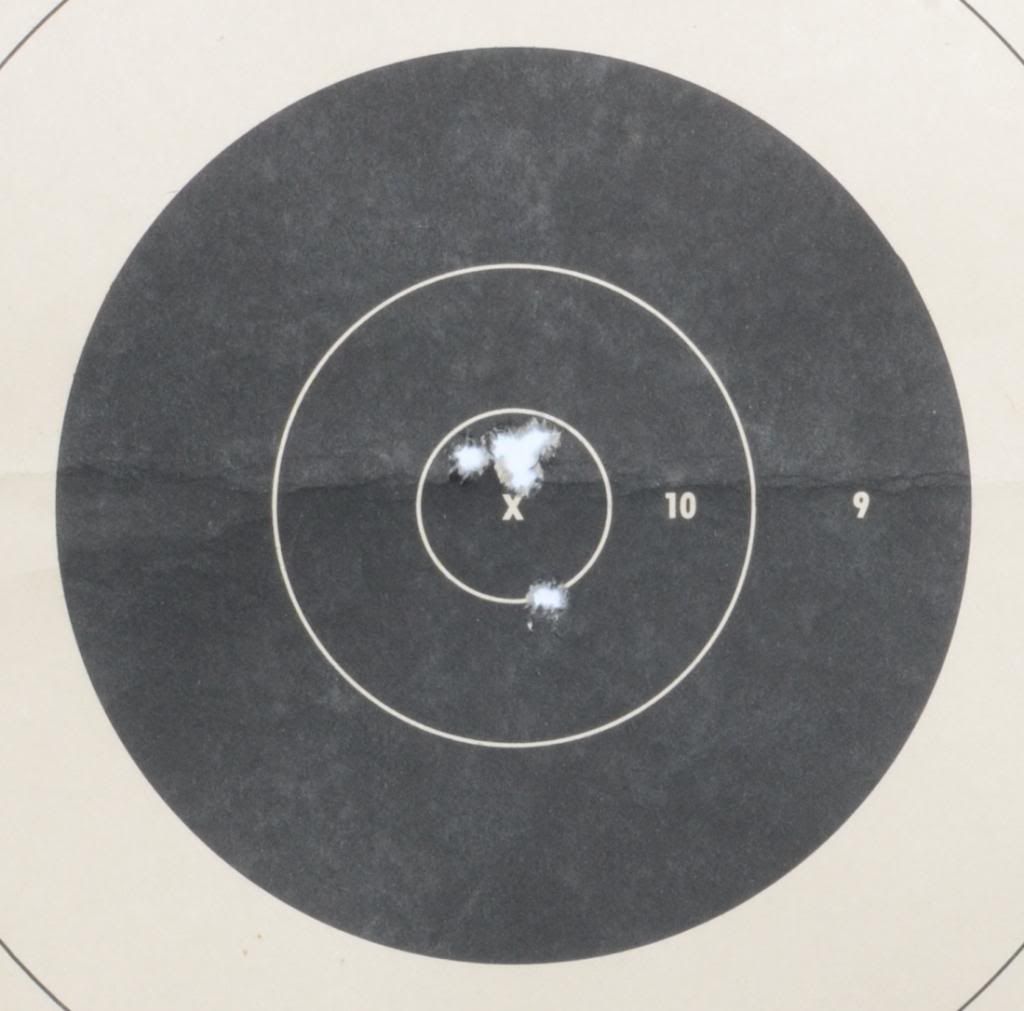 Group 2: