Discussion Starter
•
#1
•
I shot my first precision rifle match today, a DMR match. It was catered to semi-autos out to 600 yards from various shooting positions. As expected, I was the only non AR-15/10 on the line: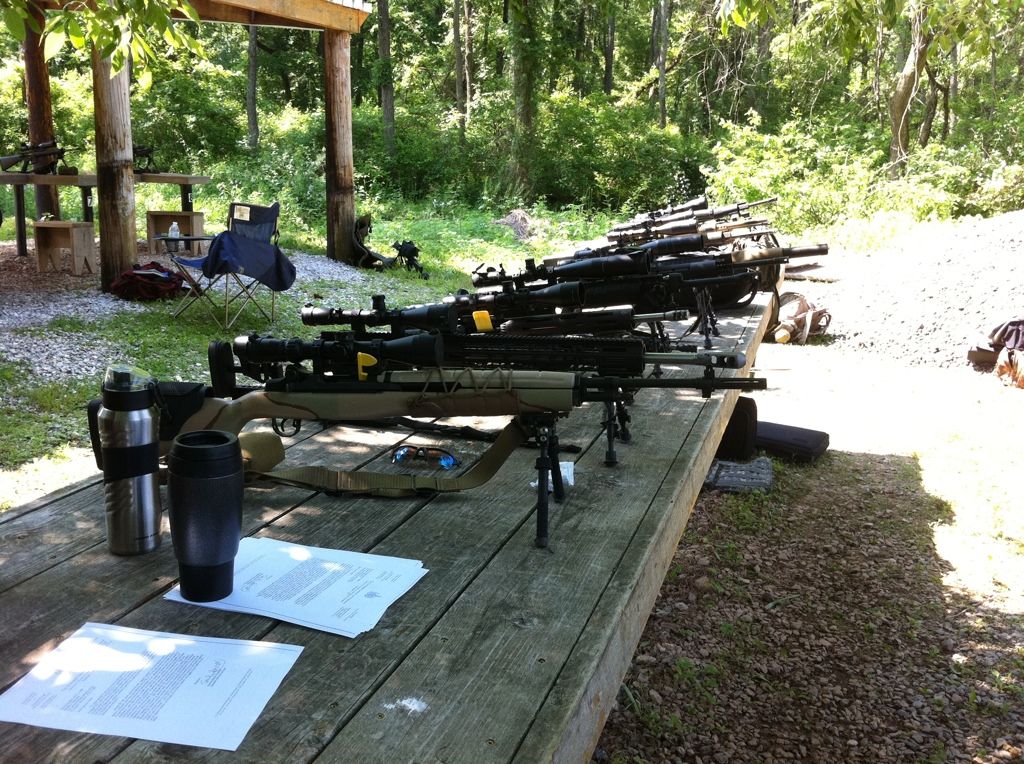 First stage was a prone 500 yard shot against 4 targets, with a no-shoot hostage in the middle. The 14 handled it easily, taking only 4 shots and only needing .3 mils in the left to rifle wind. Some of the AR-15s had a bit of trouble as wind seemed to effect the bulllets a little more. Some of the guys didn't dial for wind either.
As much as I would like to make a report about the 14 kicking tail all day, this was not the case. Being my first match of this type, I did not do a good job getting into positions. The barricades especially gave me trouble to a point where I said screw it to the barricades, and slung up, shooting from sling and ignoring the barricade support.
I had a few issues understanding the directions unfortunately, so out of the 7 stages, I crossfired in two of them, resulting in a Goose egg.
All in all, it was a good time, although I'm not sure if the type of match is for me. Prep time was essentially non-existent so other than the first stage, I never touched my windage knob, parallax knob, magnification knob, or bothered reading mirage. There was simply no time to. I ended up third from last, not disastrous shooting considering my lost stages. If I were to do it again, unfortunately I would take the AR-15. Mine is set up for 3-gun with extremely low recoil. I can get 10 aimed shots in the time it takes for me to get 1 off in the M14. This is not an exaggeration. Most of the stages were limited by time only, so the more shots sent downrange, the better.