Discussion Starter
·
#1
·
Timney is now for sale .... GI2
My thoughts:
For dedicated target/long range/DMR/bench rest work, the Timney is AMAZING. The single-stage trigger has zero creep, zero overtravel, and is absolutely crisp. Mine measures 3.25-3.5 lbs with the lighter spring in it (the one that comes in the 690-S model for the SCAR 16).
The only thing I didn't like about it is the reset feels a little sluggish. It's something you'd have to feel in quick double-taps to determine. And I doubt it would even show up on a timer doing splits. But I just didn't prefer it.
The Geissele is a 2-stage (around 2lbs 6 oz for the first stage, and 3 lbs 10 oz break, which is very crisp). Double taps feel better with the Geissele, whether it's faster or not.
If I had a dedicated "accuracy" or long-range focused SCAR, I'd keep the Timney every time. It is really, really good for that type of shooting. Way easier to install, too, as it's a self-contained unit.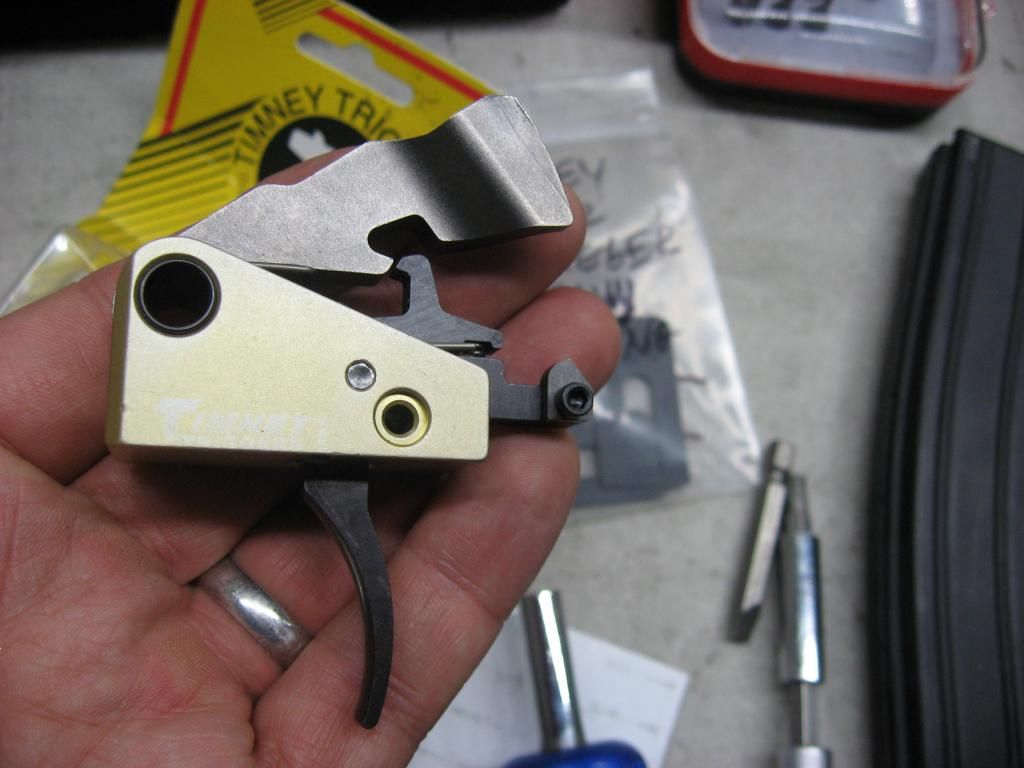 Video (not particularly good) for any interested... includes some install tips and trigger weight tests of both Timney and Geissele. shooting the Geissele starts at 13:40
[ame]http://youtu.be/rJH4P7tHPbc[/ame]