First Colt. I purchased this 1918 vintage Model 1911 as a 21st birthday present some 33 years ago now.
This Model 1908 .25 ACP was infrequently carried when nothing else could be contrived to fit. It's now retired in favor of the Kel Tec P3AT .380. The P3AT got off to an unfortunate start with reliability though it finally smoothed out to function properly. The Colt is far better made and has never jammed.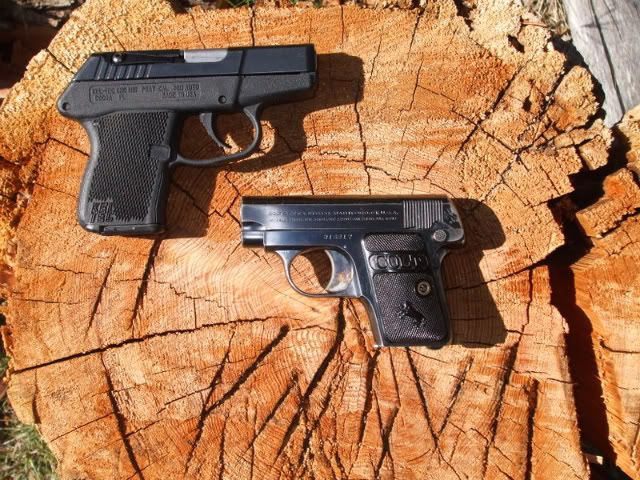 A U.S. Army Model 1901 revolver in .38 Long Colt. This is the military contract version of the commercial Colt New Army. This is the revolver and cartridge that garnered the poor reputation against the Moro tribesmen during our occupation of the Philippines.