Discussion Starter
·
#1
·
Ok Folks,
Been wanting to do this for awhile and finally got down to it. Love my 6920, but the front sight was just in the way, so decided to upgrade the whole front end.
Before Pic....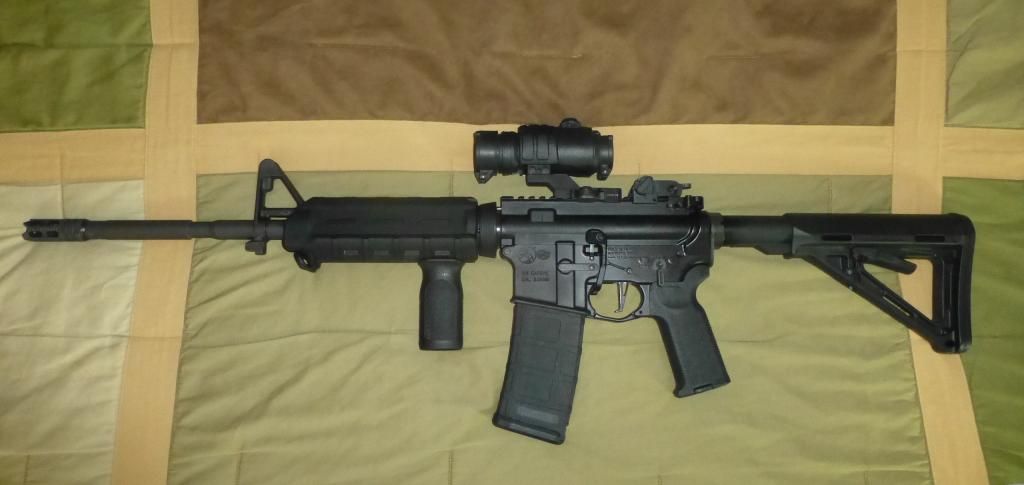 New Parts:
- Diamondhead VRS-T 10.25" handguard
- Troy HK front sight
- Magpul VFG
The big sticking point for me was always the Front Sight Block (FSB). Do I replace it with a low profile clamp-on, or cut & re-use the original? Original is pinned & rock-solid, but cutting & shaping will be a challenge.
Talked to the guys at my LGS, and they offered to do it for $75. Did a bunch research, then just decided to do it meeself. I've got all the manly tools.... AR vise block, armorer's wrench, angle grinders, dremels, torque wrenches, etc. so that wouldn't be a problem.
Time to Nutup or Shutup.
As I came to learn, those two front sight pins can be a Feinstein to get out. Used a piece of 2x8 to rest the FSB on, & placed it on my concrete garage floor. Then commenced to hammer away with a Pin-punch & 5 pound sledge hammer. They gave up before I did & the remainder of the disassembly was cake.
Used the angle grinder/cut-off wheel to start, then finished with the dremel. Took some extra attention to get it just right as the gas-tube tunnel inside the VRS-T is VERY narrow.
Pics of finished product all mounted up....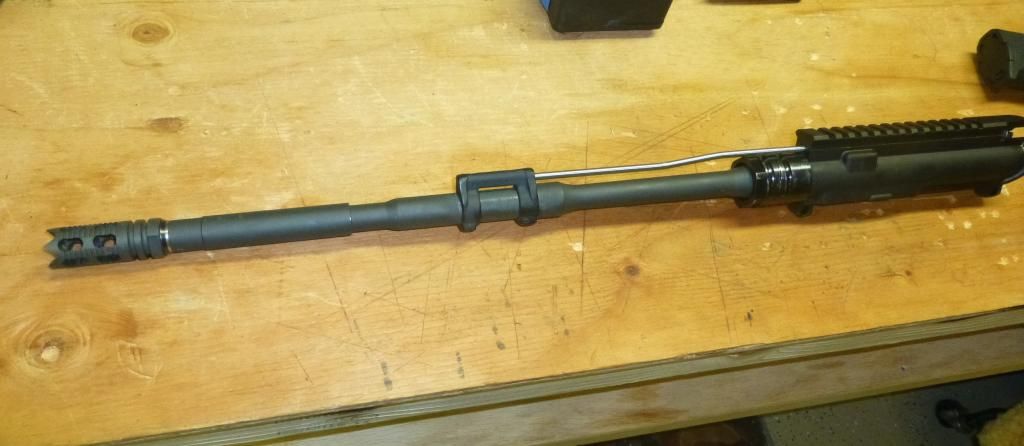 Painted the FSB with Rustoleum High-Temp Grill Paint. Interestingly, the FSB pins were harder to install than remove. Originally they had approximately a 16th of an inch protruding from either side of the FSB. Could not get them much beyond flush on the left side, but they are in there.
Finished product....
Difference in weight is negligible. Love the feel of the VRS-T. No more FSB to obstruct optics....
USA2