Discussion Starter
·
#1
·
Hey guys and gals. My name is Chris and am a Marine Veteran living in Missouri. Got me a sweet deal on a Scout Squad and couldn't pass it up, even though I had to sell a toy to get it (KRISS VECTOR CRB).
I just picked up my new Scout Squad this afternoon and couldn't be happier. Gonna clean her up as we have a range date for tomorrow, weather permitting.
I ordered a Troy MCS Chassis for it, just waiting for it to show up! In the mean time I threw my Comp2 on her so she doesn't look so naked for now. Haven't made up my mind on what glass I want to go with yet.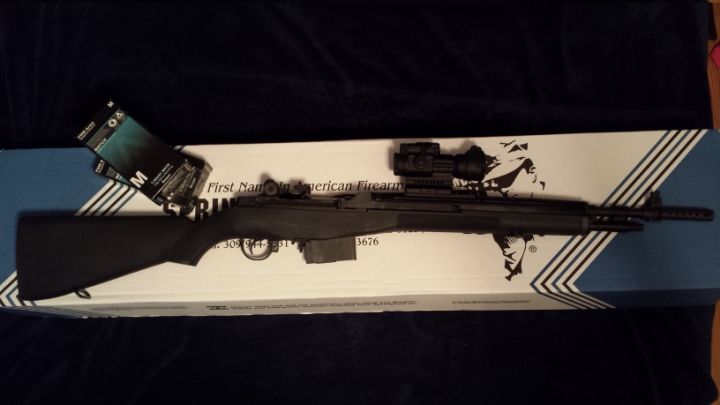 Chris