Discussion Starter
•
#1
•
Finally settled on a camo design for my M1A. Took some time to figure out the pattern I wanted but I'm very pleased with it!GITEN hope you enjoy...
Here is the rifle during the base coat process. It started out as an SAI synthetic OD green. I used automotive bumper etching compound to prep it, then used a degreaser on it, let it dry, and then hit it with Krylon Khaki Camo paint. 3 coats, drying in between.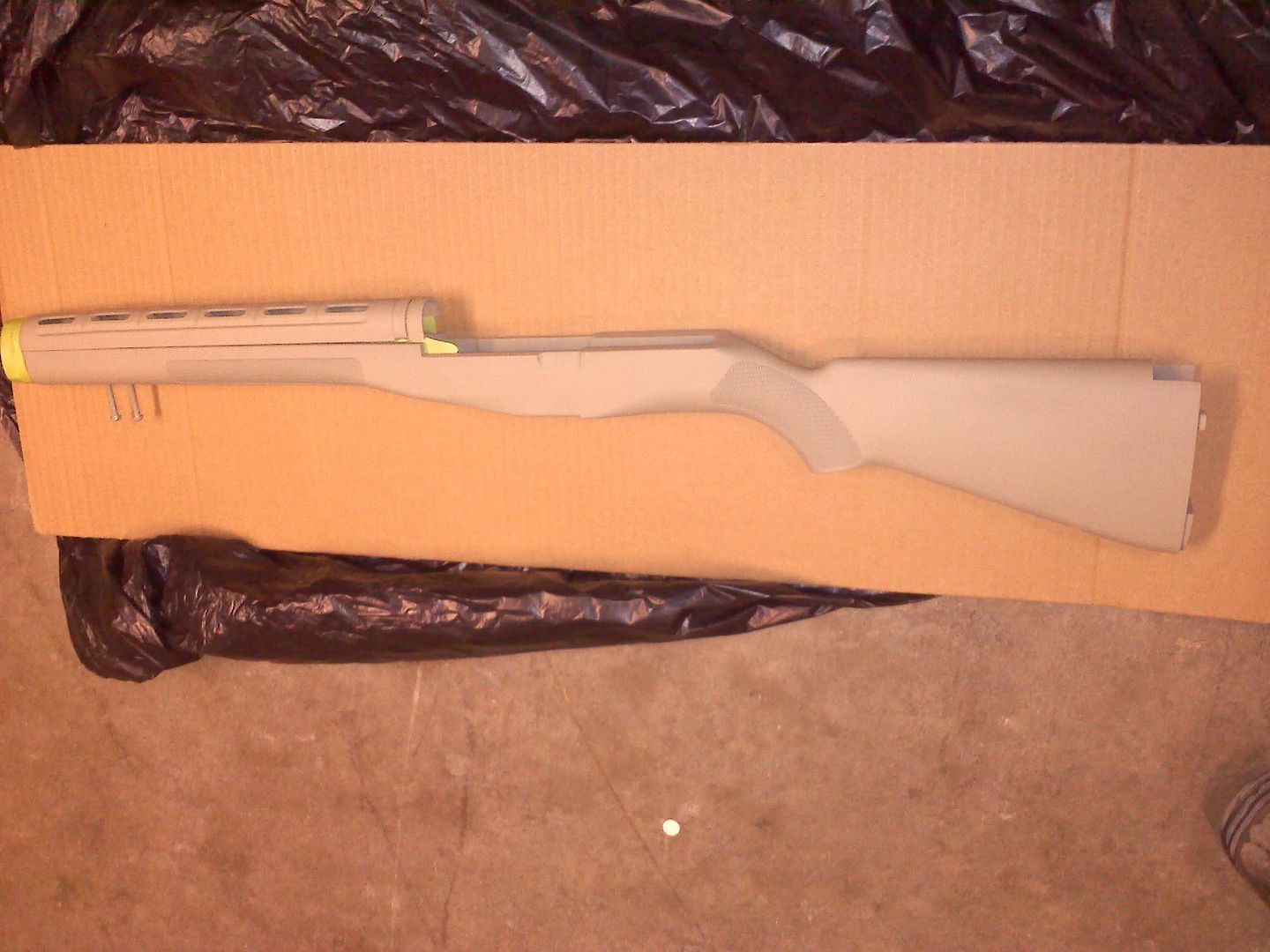 Here it is after I did the stencil work. I used some artificial grasses from Wal Mart layed over the stock and then misted over them with Krylon matte black camo paint.
Turned out great IMO, and very cost effective!!! $10 total and took maybe a couple of hours in labor.