Discussion Starter
·
#1
·
This is my first time refinishing any type of wood to such a high finish. Ive done basic wood furniture work here and there, but nothing as meticulous as this process turned out to be. It was definitely a learning experience for me, which is now becoming more of an addiction that makes me want to spend money that I can't on more stocks. >.< I suppose I had that coming since the M1A/M14 itself is already an addiction. Unfortunately, being the photo junky that I am, I snapped hundreds of photos and can't even remember the exact chronological order that all of them were taken in. Plus the time stamps on the photos were jumbled up as well. But Ill try to put them in the right order if my memory serves me correctly.
I'll begin with how the stock looked when I received it without any type of refinishing and assembled. It didn't look too bad with the original CAL finish and it was obviously damaged around the butt end of the stock. Nothing horrendous, but I think it needed an overhaul.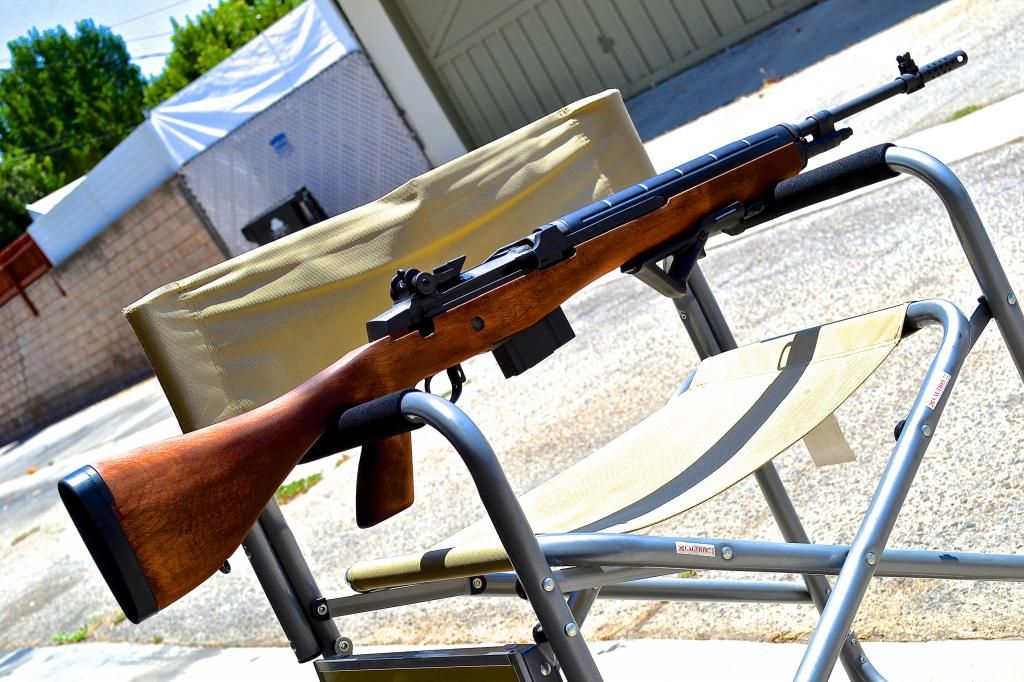 I started out by stripping off the old finish by giving the stock several Simple Green baths while scrubbing with a ScothBrite Heavy Duty Scouring Pad. And let it sit for a couple days to dry.
To get it completely down to bare birch, I went a tad bit OCD on the next stripping process using an abundant amount of Paper Towel soaked in Acetone. I used a whole pint container of Acetone and I must say it turned out to look great!