Discussion Starter
·
#1
·
Well, thanks to XK319, my Smith Enterprises ACOG/MIL STD-1913 Scope mount arrived today! I will say that the mouting process was rather difficult and frustrating. BUT, once it was mounted the ACOG sat fairly low and eye relief was way better. I used the last two holes in the mount, so I had to remove my rear sight aperature in order for the ACOG to sit back to the farthest possible position.
Once everything was in place, I was pleased with the mount overall. I took a few photos of the ACOG mounted and with me shouldering the rifle.
Hopefully this will give those of you interested in this mount a little better idea if how it sits and what will be required to use it. For me personally, I will definately need a cheek riser, but not a huge deal. Any questions just ask!
The overall view of the ACOG mounted
In order to mount all the way rearward, the rear aperature has to be removed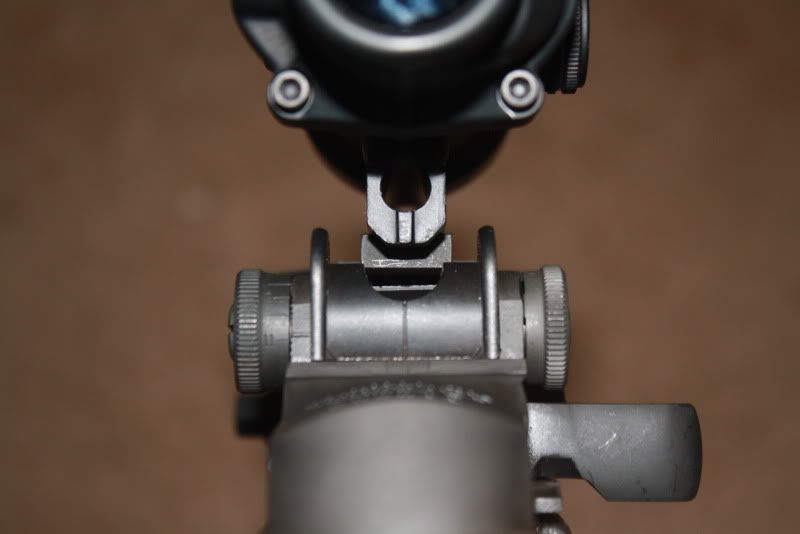 This is the way I would normally shoulder the rifle to use my iron sights. Notice my face is lower on the stock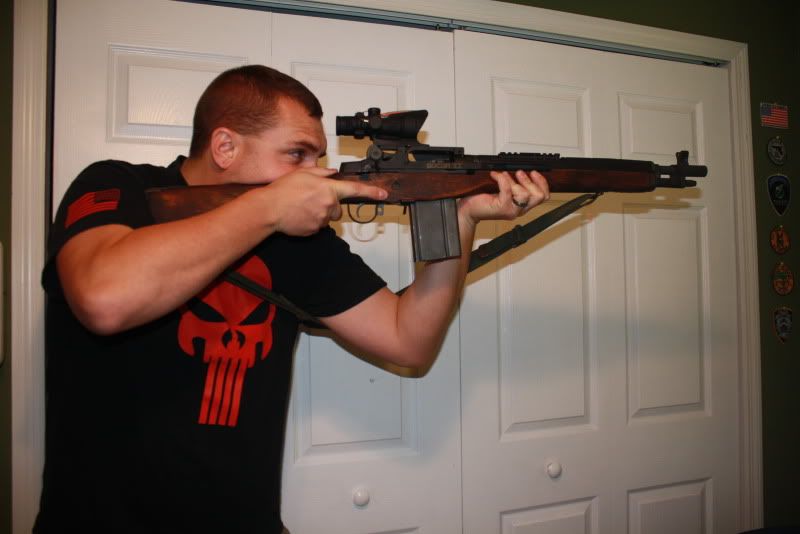 This is the way I had to shoulder the rifle to have perfect eye relief and cheek height. A cheek riser would be an absolute must for me