Discussion Starter
·
#1
·
Received this thing along with a bunch of old 38 S$W cartridges yesterday.
The tear gas pen made by Argus in Chicago. It had one rnd of WW 38 special tear gas corroded in the chamber. After soaking in kroil over night I removed the contents of the cartridge but was unable to get the stuck casing out. Finally fired off the primer and extracted most of the casing. Will get out the broken shell extractor later to remove the remainder after another good soak.
You just never know what you are going to find in an old accumulation of stuff.
[URL=http://s1180.photobucket.com/user/nf1e/media/IMG_0717_zpsjgiva5vv.jpg.html]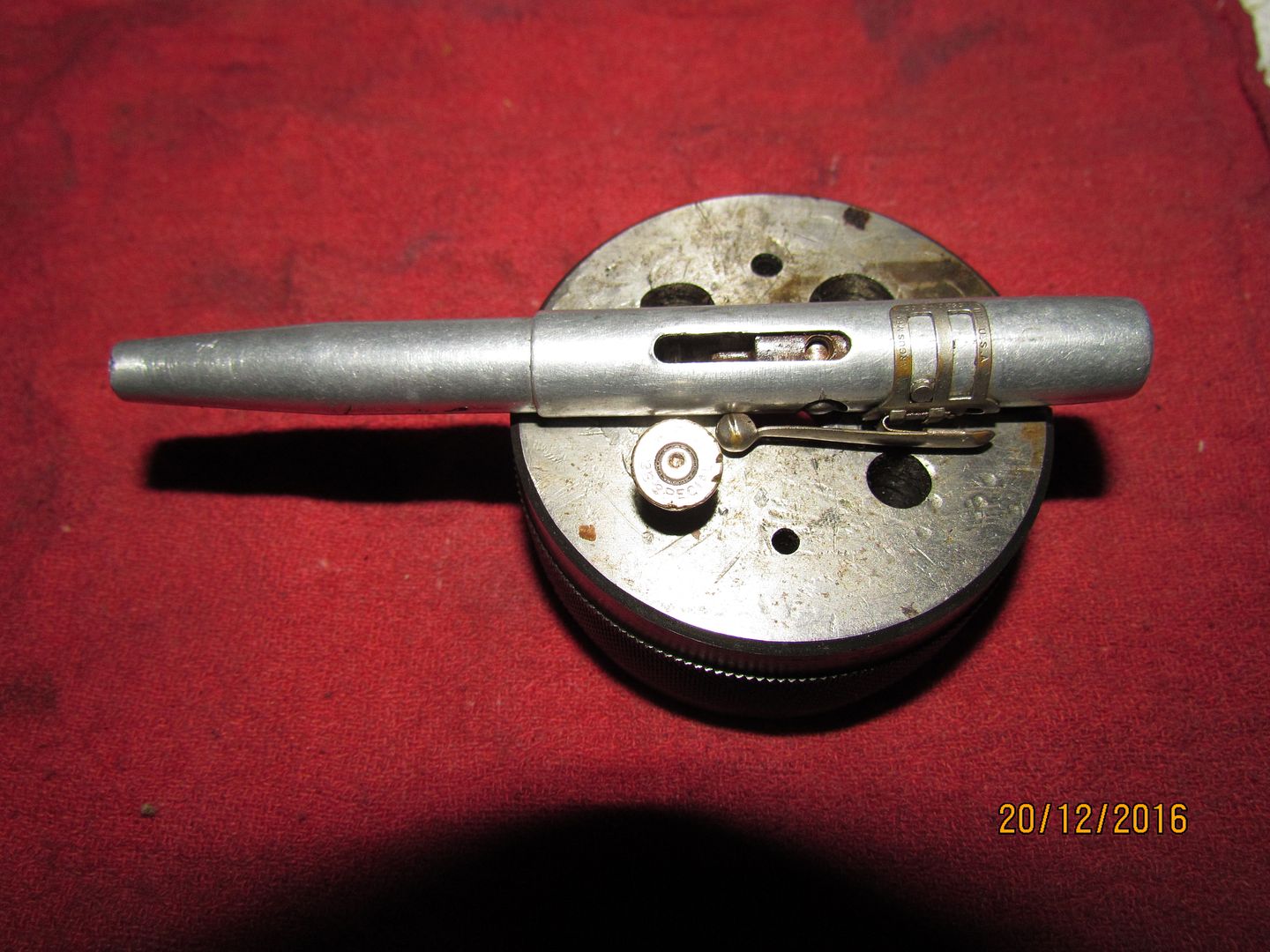 [/URL]