First I want to Jon Wolfe for this build. The rifle came to me pretty much like this, however I had to tinker with it and ended up putting it through several versions only to come back to pretty much exactly what Jon sent out.
Basic build is:
LRB M14S
Criterion CL 18.5" barrel GI contour
Ultimak M8 rail
Vltor M1s stock
USGI parts throughout
Aimpoint PRO
The PRO gives an almost perfect lower 1/3 co-witness, which I prefer over an absolute. An Aimpoint Micro would be lower, but I like the height here.
Anyways, less talk more pictures: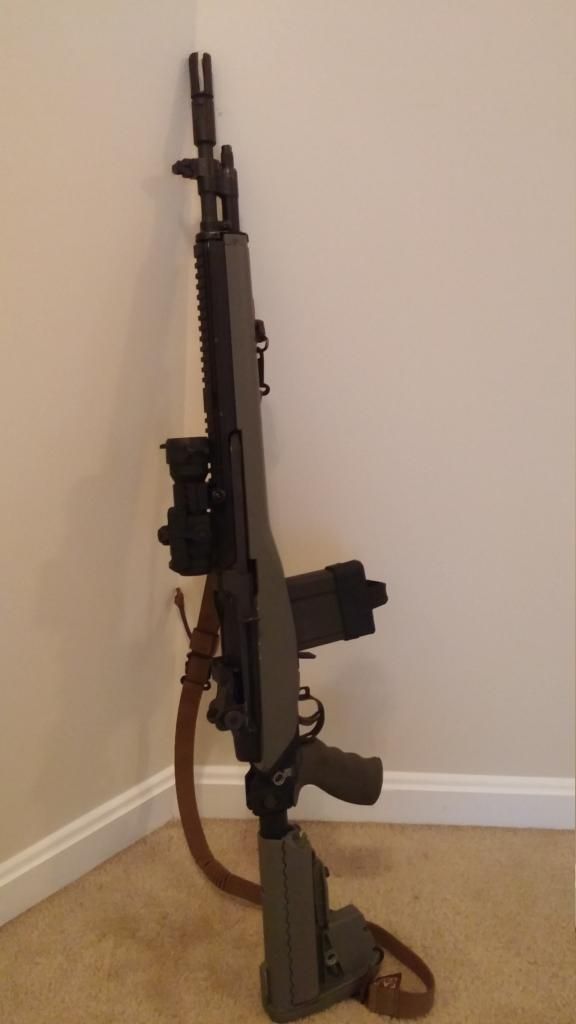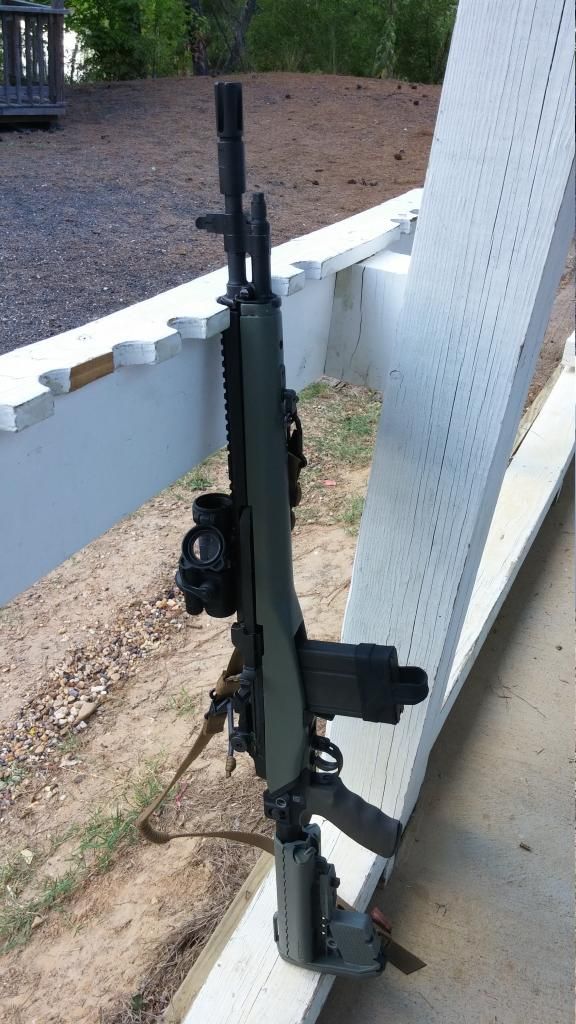 Looking directly on plane with the aimpoint, rear sight does not really get in the way, looks much better in person than picture:
Co witnessing with the dot right on top of the blade(terrible picture):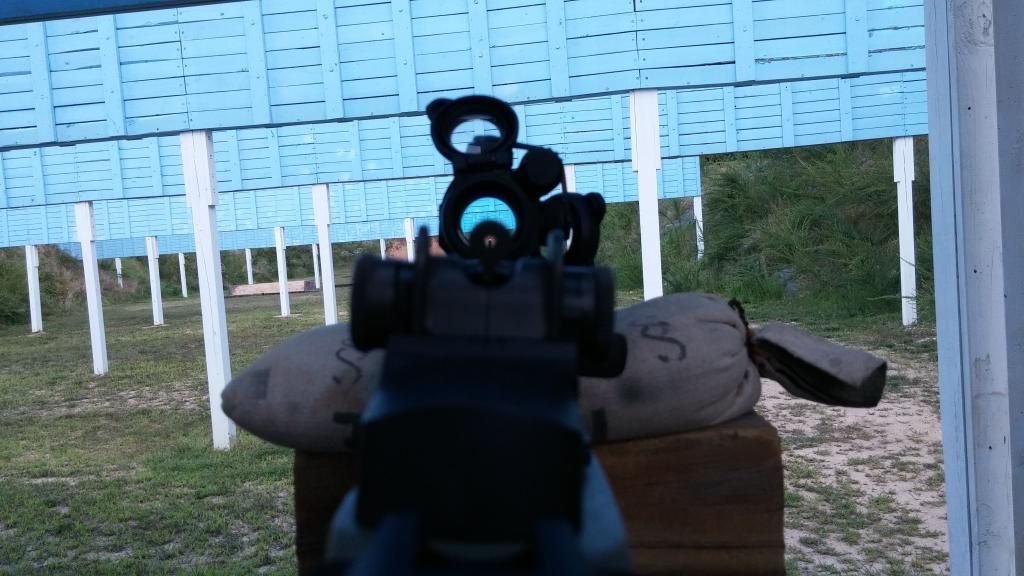 Now to discuss accuracy:
This is a 100 yard group shot using the Aimpoint:
Ammo was DAG.
About 2 MOA, but I think I could have done better with a larger target. At this range, the red dot is almost the size of the black. I didn't feel like I was aligning the dot consistently every shot. Shooting the same size target at 50 yards yielded smaller MOA groups. I think that's mostly attributed to better sight alignment. I'm waiting to replace the GI front sight with a thinner NM .062 one. The GI one is too wide for my eyes.
I am very happy with the accuracy considering its with an Aimpoint, milsurp, and pencil thin chrome lined barrel, however that was not always the case with the rifle. It shot great when it came from Jon, however not at all when I put it in an EBR stock. See this thread and not my 50 yard group back then was larger than the current 100 yard group:
http://m14forum.com/modern-m14/163701-acceptable-accuracy-ebr.html
I think this has everything to do with the Ultimak rail. It attaches directly to the barrel and acts as a stiffener, greatly increasing accuracy. I shot the rifle in a normal stock without Ultimak and got the same accuracy as with the EBR.